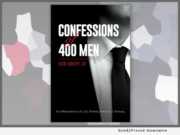 Product Launches: -- Author Heidi Doheny Jay will debut her new book, "Confessions of 400 Men: True Revelations of Lust, Fidelity, Feelings & Fantasy" (ISBN: 978-1543925968) at Philly Art Collective: 253 N. 3rd Street Philadelphia, PA 19106 on Thursday, November 15, 2018 from 6-9 p.m. Press engagement is open from 5-6 p.m. Members of the press will receive a free copy of the book.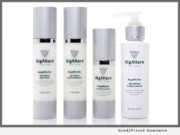 Product Launches: -- AlgEternal Technologies, LLC, a leading producer of naturally and sustainably produced microalgae-based products has introduced its AlgaRiche range of AlgAllure high-performance, luxury age-defying skincare products. The AlgaRiche line is rich with PhycoDerm, a patent-pending, proprietary marine red microalgae extract.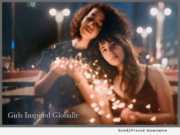 Product Launches: -- Girls Inspired Globally ('GIG') is a new startup that seeks to allow young women to improve themselves and the world through imaginative use of readily available technologies like smart phone apps, online video, and social media. Members of GIG come from 26 countries and range in age from 16 to 68.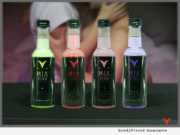 Product Launches: -- Just how far can the nation's growing taste for wine go? The owners of MIAVINO Sensual, Frank and Miranda Brown, decided it also had to go into their premium edible massage oils. Houston, Texas-based, MIAVINO Sensual has introduced an exclusive line of ultra-lightweight, premium, edible massage oils in four palate-pleasing, full-bodied wine flavors designed to take your entire sensual massage experience to a whole sexy new level.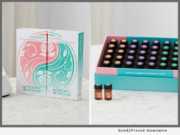 Product Launches: -- Organic Aromas, maker of a wide range of premium aromatherapy products for the home and professional-use markets, has announced today its plans to further launch several exciting and unique new products for this holiday season.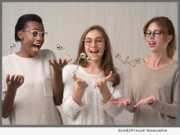 Product Launches: -- The fastest growing online eyewear retailer, EyeBuyDirect, has launched its new collection, Winter Whims. The collection includes 21 frames that embody the colors, textures and feeling of winter. The new Winter Whims collection is available online now. It features chocolate-brown and cinnamon-red frames that invoke the smell and tastes of the holiday season.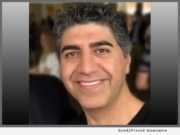 Advertising NEWS: -- Acclaimed marketing consultant and innovator Tony Shap today announced a new initiative designed to help women achieve their goals in the fast-paced marketing industry. The program from Tony Shap Consulting is the first ever of its kind to focus on women specifically and will allow female entrepreneurs to play to their strengths and achieve greater success.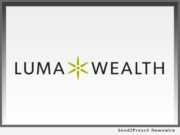 Product Launches: -- Is there a benefit to having a financial advisor focused on women? For many women, the answer is probably "yes" and the recently launched Luma Wealth Advisors is ready to meet their planning needs.