Tags
Advertising and Marketing
Tag: Advertising and Marketing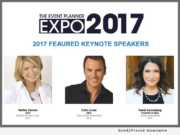 Advertising NEWS: -- It's setting up to be their best event yet. The Event Planner Expo, hosted by EMRG Media, has already developed a reputation for being a premier events and hospitality tradeshow, but this year, they're taking it to another level. On October 4, 2017, keynote speaker, Martha Stewart, will talk about her road to success. The Expo is scheduled to take place at the Metropolitan Pavilion, 125 West 18th Street from 2 to 8 p.m.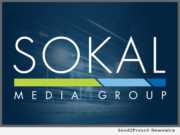 Advertising NEWS: -- Sokal Media Group has signed as agency for record for Toyota of Dartmouth. Toyota of Dartmouth is a full-service automobile dealership that boasts of 25+ years of excellent service and sales. Located in North Dartmouth, Mass., they offer buying and leasing options, all available through their online inventory or browsing through their pristine showroom.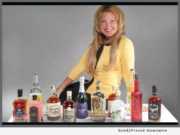 Advertising NEWS: -- Paula Dezzutti will be attending the RICE Awards in Atlanta Georgia on September 23, 2017 at City Hall in Atlanta Georgia. Dezzutti has been nominated Business of the year. The business men and woman that have been nominated by the people, are a remarkable slate of nominees that are exemplary in their continued dedication and commitment not only for innovative and successful businesses but recognized locally for the good they do in the community.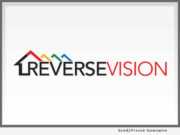 Advertising NEWS: -- The following ReverseVision experts, whose expertise on the Home Equity Conversion Mortgage (HECM) ranges from HUD guideline interpretation to market analysis to education, are available for interviews regarding HUD's planned changes to the HECM program.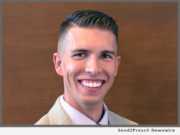 Advertising NEWS: -- TRK Connection, a leading provider of mortgage quality control and origination management solutions, announced it has promoted Colton Hansen to vice president of business development. In this new role, Hansen will be responsible for leading and executing company objectives for sales and marketing campaigns, implementing new technologies, and analyzing new opportunities.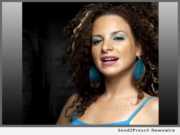 Advertising NEWS: -- Mia A. Irizarry, a successful music entrepreneur and the CEO of TrendCulprit, an online music business and support portal for independent artists, has gathered some of the industry's most brilliant minds to discuss their views, techniques and secrets to the business. Their insightful presentations will be revealed September 5 through September 25 as TrendCulprit hosts the innovative "Music as a Business Telesummit."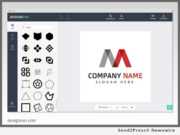 Advertising NEWS: -- PearlMountain is proud to announce the new release of DesignEvo, a free online logo maker that helps users make unique and professional logos. The logo is the most essential part of making any brand recognizable. Hiring a professional designer to create a custom logo can definitely be expensive, especially for most small business owners and individuals who don't have the budget.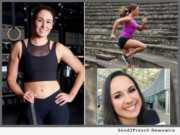 Advertising NEWS: -- MostFit is excited and proud to announce the onboarding of three new Brand Ambassadors who have aligned with the brand and products to enhance the MostFit team. MostFit LLC provides unique, effective and efficient products to the fitness community to make optimum performance more accessible.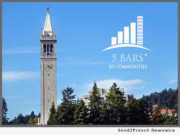 Advertising NEWS: -- 5 Bars Communities, a dba of XG Communities LLC, a premier provider of wireless master plans, asset marketing and engineering services for cities and municipalities across the United States, announced an agreement to market and manage wireless coverage solutions for the City of Berkeley, California. Throughout its history, Berkeley has been known for introducing creative change, that has later been adopted by other cities.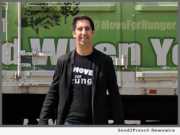 Advertising NEWS: -- Move For Hunger, a 501(c)(3) that mobilizes the relocation industry to reduce food waste and fight hunger, today announced that it has again been selected to receive the J.L. Simmons Non-Profit PR Grant for 2017/18. The Grant, launched in 2000 by Neotrope helps worthy causes raise visibility to media and public for the charity's good works.