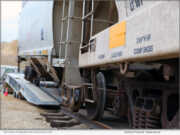 Product Launches: -- Pattison Company, a legacy Northeast Iowa Company manufacturing quality proppants and aggregates for the gas, oil, and construction industries, recently launched a revolutionary railcar storage system. Pattison Storage Solution is putting railcar storage costs back on track, said a Pattison Company spokesperson.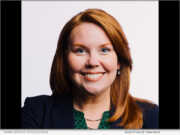 Advertising NEWS: -- SocialCoach (socialcoach.io), a leading mortgage and real estate social media technology platform today announced the appointment of Andria Lightfoot as company President and Chief Operating Officer (COO) amidst their first-even AI Driven Social Media product launch.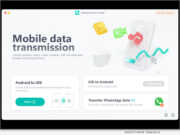 Product Launches: -- Have you switched Android to iPhone and wondered how to transfer data from Android to iPhone after setup? As a leading data transfer solutions provider, Tenorshare has a newly perfect innovation to transfer data from Android to iPhone after setup: Tenorshare iCareFone iTransGo.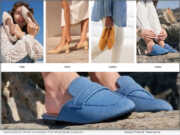 Product Launches: -- MIRACLE MILES GROUP INC., a footwear technology enterprise that owns the popular brand Dream Pairs, Amazon's #1 female fashion footwear brand, and Bruno Marc, is pleased to announce the launch of a new sustainable brand, BURUDANI. Rooted by a mission to provide "natural comfort with every step," MIRACLE MILES GROUP INC.'s newest brand is dedicated to providing innovative footwear solutions for the modern woman.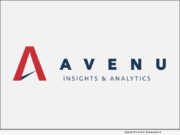 Product Launches: -- Avenu Insights & Analytics (Avenu) is pleased to announce the nationwide launch of its latest Unclaimed Property solution, Avenu | Connect, designed specifically for State governments. This state-of-the-art SaaS solution integrates over 15 important applications used by State Unclaimed Property offices into a single, secure, and comprehensive platform.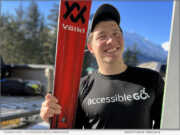 Advertising NEWS: -- With three in four Americans hoping to travel this summer, the time to start planning is now. But those with disabilities often face challenges at every step of the travel-planning process and journey, resulting in fear, anxiety and frustration. Today, accessibleGO, the first hotel booking site for people with disabilities, is sharing solutions to common problems that people with disabilities face when they travel.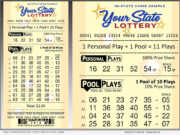 Product Launches: -- Relationship Marketing Systems, LLC ("RMS") is pleased to announce that its patented option for jackpot draw games has been submitted for approval to the California Lottery. If adopted, it would be California's first draw game add-on option. Currently, California has no game options due to the state's pari-mutuel statutes. Additionally, California would be the first state in the nation to offer this add-on, which has received high favorability among players.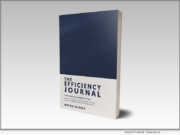 Product Launches: -- Renowned life coach and psychotherapist Misha Saidov has created a system that can help you become the hero of your own life. Such promises have been made by others in the past. However, Misha Saidov's latest project, "The Efficiency Journal" (IBSN: 978-0228887645; Released February, 2023) sets itself apart.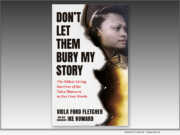 Product Launches: -- Mocha Media Inc is honored to announce the publication of "DON'T LET THEM BURY MY STORY, The Oldest Living Survivor of the Tulsa Race Massacre In Her Own Words" (Hardcover; On Sale: May 30, 2023; $29.99; ISBN: 978-1737168409) by Viola Ford Fletcher with her grandson Ike Howard on the 102nd Anniversary of the event that caused the single worst incident of racial violence in the history of the United States.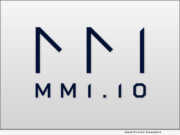 Product Launches: -- Mobility Market Intelligence (MMI), a leader in data intelligence and market insight tools for the mortgage and real estate industries, announced the launch of the "Mortgage Industry Benchmarks" report, a monthly newsletter compiling lender and loan officer (LO) production data and trends to facilitate peer-to-peer comparison.