Tags
Books and Publishing
Tag: Books and Publishing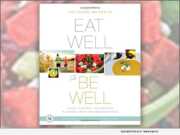 Product Launches: -- Jan Tilley, a nationally recognized dietitian specializing in chronic disease management, has just released a third book dedicated to helping those suffering with chronic inflammation. Entitled "Eat Well to Be Well: Living Your Best Life Through the Power of Anti-Inflammatory Food" (ISBN: 978-1626342668), the book summarizes the health risks so many face due to the fact the American diet has become completely unbalanced.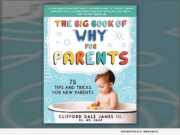 Product Launches: -- "The Big Book of 'Why' for Parents" (ISBN: 978-1510758162) authored by Clifford Dale James, III, MD, a board-certified Tennessee pediatrician, and published by Skyhorse Publishing, is an ideal resource for any new parent. It's filled with 75 tips and tricks to help new parents feel confident that they're doing the right thing.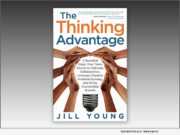 Product Launches: -- Many employees believe they aren't being paid to think. In "The Thinking Advantage," author Jill Young shares the dynamic algorithm for creating and building a strong company. When everyone at the company is really thinking, miraculous changes can happen!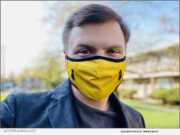 Product Launches: -- Aaron Ozee, celebrity author of the bestselling children's book, "Regulus" (ISBN: 978-1387010790), and esteemed director of the "Regulus" movie, has partnered with Vistaprint to launch a collection of masks which feature his infamous rat king character to protect families during the COVID-19 pandemic.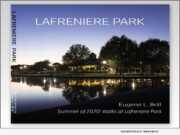 Product Launches: -- The summer of 2020 will have varied meanings for people around the world. For Eugene L. Brill, a nature photojournalist and nonfiction author, it meant inspirational walks around New Orleans' Lafreniere Park. In his newly-released coffee table book, "Summer of 2020: Walks at Lafreniere Park," Brill shares the history and photography of this natural oasis which includes a staggering number of bird species.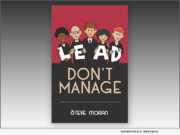 Product Launches: -- Senior Living Foresight announced today that the Founder and Publisher Steve Moran, an industry pundit, shares his leadership philosophies in his newly published book, "Lead Don't Manage" (ISBN: 978-1734686401). His company is a content creation platform assisting providers to operate excellent senior housing communities.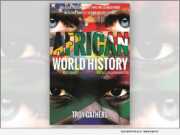 Product Launches: -- In his newly released book "African World History" (ISBN: 979-8669353353) author Troy Gathers seeks to bring a calm to America's storm. According to Troy Gathers of BE YOU PUBLISHING, the year 2020 will forever leave a permanent blemish in our lives. Not only are we still in the middle of a global pandemic, but we are approaching one of the most controversial Presidential Elections in modern times.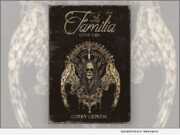 Product Launches: -- In this first book of a new five-part series, "La Familia: Loose Ends" (ISBN: 978-1735416007), author Corey Cepeda of Razor Sharp Publishing, introduces readers to a ruling family reigning terror over Mexico - the De Los Santos cartel dynasty. Filled with political intrigue, murder and family drama, the twists and turns take readers on a page-turning ride they're not soon to forget.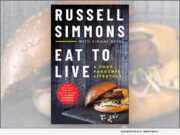 Product Launches: -- Mocha Media Inc. launches its Publishing Division with the announcement of the upcoming book "Eat to Live: A Post Pandemic Lifestyle" (Mocha Media Inc., Hardcover: On Sale: December 22, 2020; $29.99; ISBN: 978-0999158456) by four Time New York Times Best Selling Author, Russell Simmons.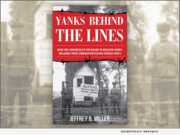 Product Launches: -- On Oct. 22, 1914, less than three months after the start of World War I, one of the largest food-relief programs the world has ever seen was begun when the Commission for Relief in Belgium (CRB) was founded in London by a group of prominent Americans, according to Jeffrey B. Miller, author "Yanks behind the Lines: How the Commission for Relief in Belgium Saved Millions from Starvation during World War I" (ISBN 978-1538141649; Rowman & Littlefield).