Tags
Books and Publishing
Tag: Books and Publishing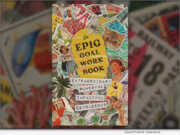 Product Launches: -- Legacy Launch Pad Publishing has released "The EPIC Goal Workbook: The Guide to Achieving Extraordinary, Powerful, Impactful and Courageous Goals" (ISBN: 978-1956955682; paperback), written by Anna David, a leading speaker on goal setting.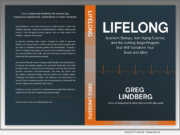 Product Launches: -- The time has come! Greg Lindberg, entrepreneur, philanthropist, author and wellness advocate, publishes transformational anti-aging book titled "LIFELONG: Quantum Biology, Anti-Aging Science and the Cutting-Edge Program That Will Transform Your Body and Mind" (ISBN: 979-8866425266; paper). The book is now available on Amazon worldwide.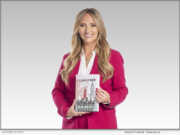 Product Launches: -- Fiercely independent author K.R. Butt has unveiled her thought-provoking book, "Unarmoured: PTSD Affects Us All" (ISBN: 978-0228869566; August, 2023). In this compelling work, Butt takes readers on a journey through the life of Norah, a young flight attendant, as she delves into the world of online dating in search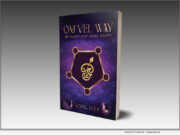 Product Launches: -- Author Seval Seer has unveiled an enlightening book, "Om Vel Way: Be Happy and Make Happy," (IBSN: 978-1779410658; Nov. 2023) which delves deep into the essence of human existence and the pursuit of true happiness. With a focus on the theme "Be Happy and Make Happy," Seval Seer's book offers a powerful and insightful perspective on the human journey.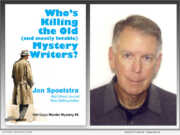 Advertising NEWS: -- Marketing guru, Jon Spoelstra, has always had a penchant for pushing the outrageous. He wrote "Marketing Outrageously," a Wall Street Journal bestseller, and now he's at it again. This time he's written a series of mystery novels for what he calls "old guys" in the "Old Guys Murder Mystery Series." This fifth novel in the series, "Who is Killing all the Old (and mostly lovable) Mystery Writers?" (ASIN: B0C5S1ZP9M) is scheduled to publish on November 7, 2023.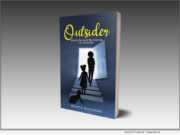 Product Launches: -- Author and psychologist Monica Buchanan unveils her memoir, "Outsider: Making Sense of My Journey as a Survivor," (IBSN: 978-0228891673; September, 2023) which offers readers an introspective look at her life experiences and her path to overcoming adversity. The book, published by Tellwell, is scheduled to be available on Amazon and other online book retailers.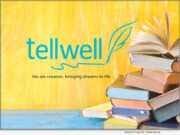 Product Launches: -- Tellwell Publishing is launching a new program called the Indigenous Voices Grant, earmarking $10,000 in in-kind book publishing services to amplify the voices of Indigenous Canadians. The grant aligns with Tellwell's commitment to cultivating a vibrant culture through the telling of powerful stories.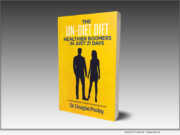 Product Launches: -- Dr. Doug Pooley, a distinguished figure in the field of health and wellness with over four decades of experience, has unveiled his transformative health reclamation strategy in his latest book, "The UN-Diet Diet" (IBSN: 978-0228867654 August, 2023).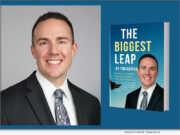 Product Launches: -- Inspirational entrepreneur Tim Gaspar has re-launched his debut book "The Biggest Leap: Building a Profitable Insurance Agency from the Ground Up" (ASIN: B0C3JGZZQR).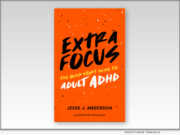 Product Launches: -- ADHD advocate and author Jesse J. Anderson is proud to release "Extra Focus: The Quick Start Guide to Adult ADHD" (ISBN: 979-8988644200 (paperback); 979-8988644217 (ebook)). The book is set to redefine how adults with ADHD (Attention-Deficit / Hyperactivity Disorder) navigate their unique challenges, by offering compassionate understanding and practical strategies for effective living.