Tags
Books and Publishing
Tag: Books and Publishing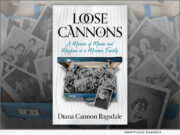 Product Launches: -- Legacy Launch Pad Publishing has released "Loose Cannons: A Memoir of Mania and Mayhem in a Mormon Family" (ISBN: 978-195655200 (ebook); 978-1956955217, 978-1956955224 (paperback); 978-1956955231 (hardback)), written by Diana Cannon Ragsdale.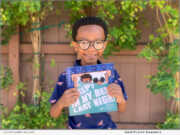 Product Launches: -- Seven-year-old author, Sammy Wallace, will release his debut rhyming children's picture book, "I Slept in My Bed Last Night" (ISBN 979-8985784404; WF Publications), on May 2, 2022, in conjunction with Children's Book Week.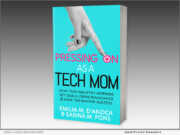 Product Launches: -- Legacy Launch Pad Publishing is releasing "Pressing ON as a Tech Mom: How Tech Industry Mothers Set Goals, Define Boundaries & Raise the Bar for Success" (ISBN: 978-1956955187), a comprehensive guide for mothers working in technology sourced from industry leaders who are mothers themselves.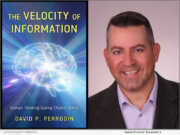 Product Launches: -- "The Velocity of Information - Human Thinking During Chaotic Times" (ISBN: 978-1475865455), authored by David P. Perrodin, Ph.D., and published by Rowman & Littlefield, rigorously clarifies and deepens how we think about societal human behavior and mental health during days, weeks, months, or even years of chaos. This is an invigorating scholarly work for all audiences.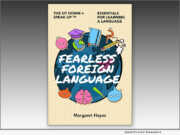 Product Launches: -- "¿Cuánto dinero tiene Usted, señorita?" How much money do you have, Miss? barked la policía in the middle of the night at the then 17-year-old American high school exchange student Margaret Hayes, now author of the newly published book "Fearless Foreign Language" (ISBN 978-0578356853) and founder of Sit Down & Speak Up! Media.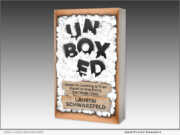 Product Launches: -- Legacy Launch Pad Publishing is releasing "Unboxed: Essays on Learning to Trust Myself to Stop Doing the Things I Hate" (ISBN: 979-8985225327), the first book by coach Lauren Schwarzfeld. In the book, Schwarzfeld shares the diverse life experiences she earned by trying on various careers.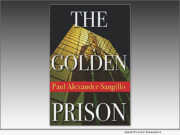 Product Launches: -- Attorney Paul Alexander Sangillo announces the debut of his first novel, "Golden Prison" (ISBN: 978-1941015469). This novel is the first of its kind, offering a never-before-seen look into the hi-stakes, impossibly stressful world of law students and young lawyers.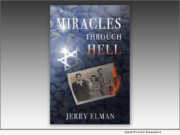 Product Launches: -- Very little has been written about the children of Holocaust survivors and the psychological impact passed on to them through the silence of their parents, says author Jerry Elman in his new book "Miracles Through Hell" (ISBN: 978-0578348711; Waterview Books).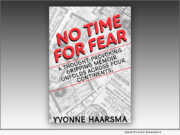 Product Launches: -- "No Time for Fear," a new e-book by Yvonne Haarsma, is a suspenseful page-turner that reveals how a mother and her two sons escaped an ego-driven husband while on the run across four continents and being pursued by Interpol, Mounted Police and the FBI.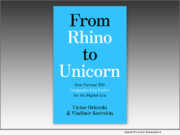 Product Launches: -- Legacy Launch Pad Publishing is releasing an updated edition of "From Rhino to Unicorn: How Fortune 500 Companies Can Evolve for the Digital Era" (ISBN: 978-1951407995), an award-winning business book co-authored by Victor Orlovski and Vladimir Korovkin.