Tags
Books and Publishing
Tag: Books and Publishing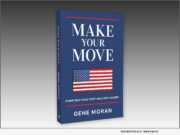 Product Launches: -- Legacy Launch Pad Publishing is releasing the second book by entrepreneur Gene Moran, founder and president of the consulting firm Capitol Integration. "Make Your Move: Charting Your Post-Military Career" (ISBN 978-1-951407-79-7) synthesizes Moran's experiences.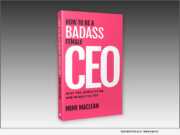 Product Launches: -- Legacy Launch Pad Publishing is releasing the first book by angel investor, CPA, Columbia Business School alumni, non-profit founder and podcaster Mimi MacLean. "How to Be a Badass Female CEO: Slay the Competition and Reach the Top" (ISBN: 978-1951407681) is designed to help women succeed in male-dominated roles.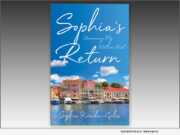 Product Launches: -- The new book by author Sophia Kouidou-Giles, "Sophia's Return: Uncovering My Mother's Past" (She Writes Press - September 7, 2021 - ISBN: 978-1647421717 | $16.95. E-ISBN: 978-1647421724 | $9.95) follows a daughter's journey to understand why her mother left their family home when the author was a seven-year-old child, without a good-bye or explanation.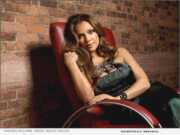 Product Launches: -- Multi-award-winning entertainer Vanessa Williams has penned a moving book foreword that shines the spotlight on an amazing tale of spying and slavery during the Revolutionary War while unveiling an unlikely heroine. "Espionage and Enslavement in the Revolution: The True Story of Robert Townsend and Elizabeth" by Claire Bellerjeau and Tiffany Yecke Brooks, is published by Lyons Press.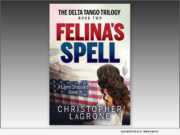 Product Launches: -- Border Patrol Agent-to-be Layne Sheppard has met the girl of his dreams as The Delta Tango Trilogy continues with Book Two: "Felina's Spell" (ISBN: 978-1631955457), released by Morgan James Publishing and available in stores and online now.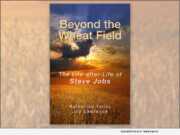 Product Launches: -- Tech alchemist, showman, and visionary Steve Jobs set the world on fire with his insight and involvement with some of the world's greatest advancements in personal computer technology. A new book by Katherine Talley and Joy Lawrance recounts spiritual dialogues that Talley has had with Jobs since his passing.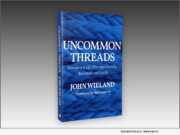 Product Launches: -- Legacy Launch Pad Publishing is releasing the first book by MH Equipment CEO John Wieland. "Uncommon Threads: Weaving a Life Through Family, Business and Faith" (ISBN: 978-1951407711) is equal parts self-deprecating and informative.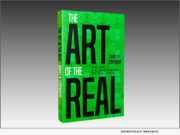 Product Launches: -- Los Angeles based publishing company Launch Pad Publishing is celebrating the release of "The Art of the Real: Real Life, Real Relationships and Real Estate" (ISBN: 978-1951407629) - the debut memoir from Daniel Lebensohn.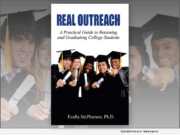 Product Launches: -- According to U.S. News & World Report, 1 in 3 first-year college students will not return for their sophomore year. Dr. Ezella McPherson has retained 82% to 100% of at-risk first-year college students during her tenure at the University of Illinois at Urbana-Champaign, Wayne State University, and Indiana University. She shares more about her success with at-risk college students in her new book, "Real Outreach: A Practical Guide to Retaining and Graduating College Students" (ISBN: 978-1737273103).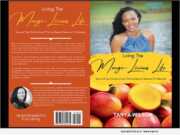 Product Launches: -- According to the American Cancer Society, about 281,550 new cases of invasive breast cancer will be diagnosed in women. Of that number of new cases, it is estimated that about 43,600 women will die. It is said that 1 in 10 babies are born before being considered full-term. Amidst those grim statistics, get ready for a powerful story about one woman, author Tanya Wilson, who beat the odds.