Tags
Books and Publishing
Tag: Books and Publishing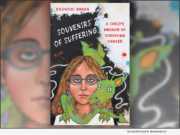 Product Launches: -- Author Dazhoni Green's book, "Souvenirs Of Suffering, A Child's Memoir Of Surviving Cancer" (ISBN: 978-1733293006; Prairie Stone Press) is published in timely conjunction with Childhood Cancer Awareness Month.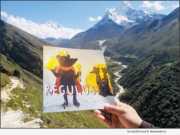 Advertising NEWS: -- Aaron Ozee, bestselling author of notable children's book, "Regulus" (ISBN: 978-1387010790), partnered with select tourist operations in Kathmandu, Nepal to bring a printed copy of his famed tale with them during their procession of Base Camp on Mount Everest.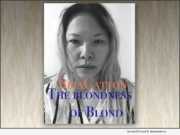 Product Launches: -- Wealthston Publishing has released a 38-page photo book, "The Blondness of Blond" (ISBN: 978-1646697687), that includes the work of a law/commerce student Bria Catton, who is in her second year of law school. She is a writer who writes about legal systems and the economy. She likes reading about the universe and people.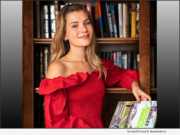 Product Launches: -- Just in time for National Bullying Prevention Month, "Mr. Gringle's Magical Wheelchair" (ISBN: 978-1612543154) by Natalie Gonchar, is a new book scheduled to release on September 24, 2019. The book has already won the Gold Mom's Choice Award.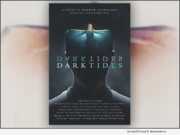 Product Launches: -- Gestalt Media is honored to announce "Dark Tides: A Charity Horror Anthology" (ISBN: 978-1733735537) featuring 31 of today's leading authors in the genre with 100% of the proceeds donated to the victims of the May 31, 2019 Virginia Beach shooting attack.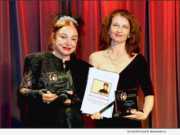 Product Launches: -- Horizon Armenian Television Network announced a new audiobook: in "Libretto for the Desert," where author Sona Van's subject is the Armenian Genocide, also known as the Great Catastrophe.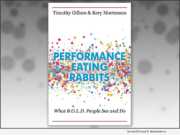 Product Launches: -- Performance Journey Partners announce the release of their new book "Performance Eating Rabbits - What B.O.L.D. People See and Do" (ISBN: 978-1478793922) by Timothy Gillum and Kery Mortenson. It is now available online through Amazon and Barnes & Noble.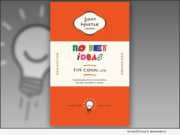 Product Launches: -- Light Hustle Publishing, the imprint helmed by New York Times bestselling author Anna David, has released its first business book: "No New Ideas: Everything You Need to Know About Starting a Successful Franchise" (ISBN: 978-1733853231), a step-by-step guide to franchising written by Certified Franchise Expert (CFE) Tim Conn.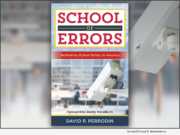 Product Launches: -- "School of Errors - Rethinking School Safety in America" (ISBN: 978-1475837445), authored by David P. Perrodin, Ph.D., and published by Rowman & Littlefield, is being touted as "the most honest book ever written about the $3 billion school safety industrial complex."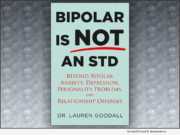 Product Launches: -- Dr. Lauren Goodall (PsyD), releases her ground-breaking self-help book, "Bipolar is not an STD" (ISBN: 978-1543975581), Dr. Goodall designed the book around getting people better faster. She wanted a book that could be finished over the course of a weekend; not something that would take a long period of time to plow through.