Tags
Books and Publishing
Tag: Books and Publishing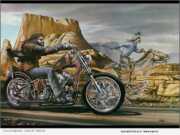 Product Launches: -- GIT Corp., a publishing company out of New York, today announced a new partnership with ER71 USA. Inc. ("ER71") to license an exciting new monthly motorcycle magazine title that brings all the two-wheeled excitement of the motorcycle culture to the masses.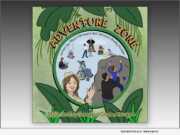 Product Launches: -- Authors Allison Klimowicz and Veronica Stanley-Hooper have written a children's book entitled "Adventure Zone" (ISBN: 979-8524737199). This book, written for parents and children from the ages of 6 to 12 years old, explains pediatric therapies in a fun, informative way.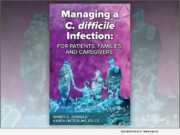 Product Launches: -- In the new book, "Managing a C. difficile Infection: For Patients, Families, and Caregivers" (ISBN: 979-8519789851), Nancy C. Caralla, three-time C. diff. Survivor, Founding President of the C Diff Foundation, and Karen F. Factor, MS, RD. LDN, Nutrition Wellness Chairperson, share their knowledge and experience with patients, family members, and caregivers who have been impacted by a CDI infection.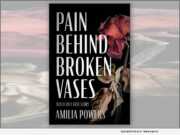 Product Launches: -- "Pain Behind Broken Vases" (ISBN: 978-1952521331) by Amilia Powers is the result of eight true stories of relational manipulation, control and abuse. Powers has combined stories from several women's real-life experiences into the voice of one.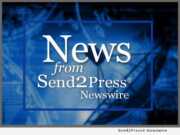 Product Launches: -- Author Diane M. Dresback invited 25 women to write a chapter in the book, "From Us For You: Inspiring Stories of Healing, Growth and Transformation." This compilation of stories about women coming through life-altering situations and challenging journeys provides readers hope and inspiration.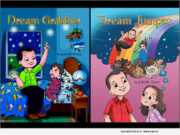 Product Launches: -- "Dream Grabber" and "Dream Jumper," the magical and heartwarming books that have changed bedtime rituals for children everywhere, are now available to purchase in soft cover. From Emmy Award-Winning TV Producer and Writer John R. Green, the two companion pieces have been met with remarkable praise and gained an instant fan base with children and grown-ups alike.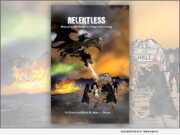 Product Launches: -- Author Brian J. Sheen's new book, "Relentless, Rescuing My Daughter from Scientology, an Illustrated Story," (ASIN B091P673ZX) is the struggle of a father and newly pronounced grandfather, attempting to get state and federal officials to preserve the sanctity of his family from the Church of Scientology, Quan Publications announced.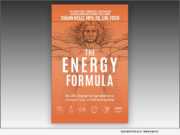 Product Launches: -- Launch Pad Publishing is releasing a groundbreaking new book about health, energy and longevity by biochemist, Registered Dietitian, sports nutritionist and formulation scientist Shawn Wells. The author's experiences overcoming a range of personal health battles led to the writing of the book, which supplements scientific research with his own personal experiences.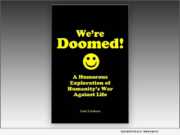 Product Launches: -- Azaria Press has released "WE'RE DOOMED! A Humorous Exploration of Humanity's War Against Life." Award-winning humor writer Scott Erickson turns his attention to the most humorous issue of our time: Humanity's impending self-destruction!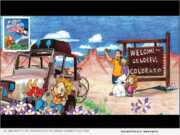 Product Launches: -- "Eli and Mort's Epic Adventures Colorado Summer Road Trip" by Elyssa Nager provides a captivating outlet for families interested in a Colorado road trip. The book, published by Resort Books Ltd, is ideal for children aged 3 to 12, brings to life favorite places to visit across the Mile High State.