Tags
Books and Publishing
Tag: Books and Publishing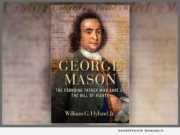 Product Launches: -- George Mason was a short, bookish man who was a friend and neighbor of athletic, broad-shouldered George Washington, says author William G. Hyland, Jr., in his new book, "George Mason: The Founding Father Who Gave Us the Bill of Rights" (ISBN: 978-1621579267; Regnery History).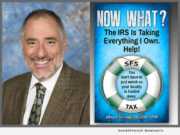 Product Launches: -- SFS Tax Problem Solutions Press announces the release of the second book in the Now What, Help! series, "Now What? The IRS is Taking Everything I Own. Help!" by Jeffrey Schneider, an Enrolled Agent, Certified Tax Resolution Specialist, Advanced Crypto Tax Expert and a National Tax Practice Institute Fellow.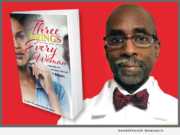 Product Launches: -- Edward Johnson aka Dr. Love - that's Dr. the Real Deal Love - founder of Love University, and author of the workbook, "3 Things Every Woman Needs to Know about a Man" (ISBN: 978-1928681526) is quickly gaining credibility in the relationship industry and rapidly becoming one of the premier authorities on dating, love and romance.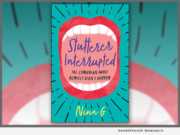 Product Launches: -- Stuttering Comedian, Nina G. announces the release of her second book: "Stutterer Interrupted: The Comedian Who Almost Didn't Happen" (ISBN: 978-1631526428; August 6, 2019). While childhood angst and everyday incidents offer fodder for her stand-up comedy on stage, Nina G. peels aside the punchlines to share her very personal story in her new book.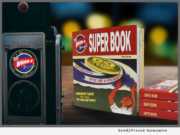 Product Launches: -- Wham-O, the iconic all-American recreational toy brand, will release a new commemorative book marking the 70th anniversary of the company. The book, entitled "SUPER BOOK - Fantastic Tales From Inside The Fun Factory" (ISBN: 978-0692163054), takes readers on a journey through the innovation and imagination that led to the creation of some of the world's most inventive, beloved toys and games that every family has played with for the last 70 years.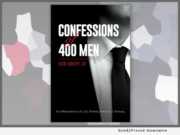 Product Launches: -- Author Heidi Doheny Jay will debut her new book, "Confessions of 400 Men: True Revelations of Lust, Fidelity, Feelings & Fantasy" (ISBN: 978-1543925968) at Philly Art Collective: 253 N. 3rd Street Philadelphia, PA 19106 on Thursday, November 15, 2018 from 6-9 p.m. Press engagement is open from 5-6 p.m. Members of the press will receive a free copy of the book.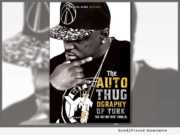 Product Launches: -- The Oracle Group International announces Former Cash Money Records artist Tab "Hot Boy Turk" Virgil Jr. takes you on a journey of deep spiritual and mental growth in his new book, 'The AutoThugOgraphy of Turk' (Hardcover: Wahida Clark Publishing: ISBN: 978-1947732216).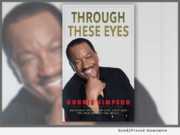 Product Launches: -- The Oracle Group International announces the publication of "THROUGH THESE EYES: An Iconic Memoir of Life, Love and The Man Behind The Music" (13th & Joan; Hardcover; On Sale: Jan. 30, 2019; ISBN: 978-1732646469) by award-winning, influencer, humanitarian, and legend Donnie Simpson.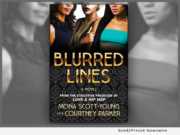 Product Launches: -- Mona Scott Young, Executive Producer of VH1's hit franchise "Love & Hip Hop" and CEO of Monami Entertainment, announces the launch of straight-to-consumer digital platform, Monami Direct, in conjunction with the release of her debut novel, "Blurred Lines" (ISBN: 978-1939126313). "Blurred Lines" is co-written by NY Times bestselling author and TV producer Courtney Parker.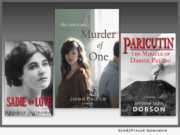 Product Launches: -- This summer, Aubade Publishing is scheduled to release three books: "Sadie in Love," a novel by Rochelle Distelheim; "Paricutin: The Miracle of Daniel Pulido,"a novel by Jerome John Dobson; and "The Annotated Murder of One," a collection of poems by Jared Pearce.