Tags
Books and Publishing
Tag: Books and Publishing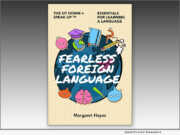 Product Launches: -- "¿Cuánto dinero tiene Usted, señorita?" How much money do you have, Miss? barked la policía in the middle of the night at the then 17-year-old American high school exchange student Margaret Hayes, now author of the newly published book "Fearless Foreign Language" (ISBN 978-0578356853) and founder of Sit Down & Speak Up! Media.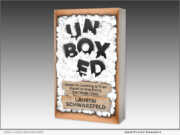 Product Launches: -- Legacy Launch Pad Publishing is releasing "Unboxed: Essays on Learning to Trust Myself to Stop Doing the Things I Hate" (ISBN: 979-8985225327), the first book by coach Lauren Schwarzfeld. In the book, Schwarzfeld shares the diverse life experiences she earned by trying on various careers.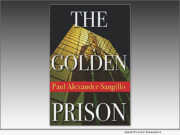 Product Launches: -- Attorney Paul Alexander Sangillo announces the debut of his first novel, "Golden Prison" (ISBN: 978-1941015469). This novel is the first of its kind, offering a never-before-seen look into the hi-stakes, impossibly stressful world of law students and young lawyers.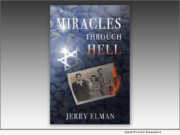 Product Launches: -- Very little has been written about the children of Holocaust survivors and the psychological impact passed on to them through the silence of their parents, says author Jerry Elman in his new book "Miracles Through Hell" (ISBN: 978-0578348711; Waterview Books).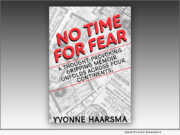 Product Launches: -- "No Time for Fear," a new e-book by Yvonne Haarsma, is a suspenseful page-turner that reveals how a mother and her two sons escaped an ego-driven husband while on the run across four continents and being pursued by Interpol, Mounted Police and the FBI.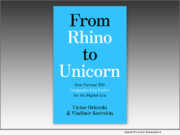 Product Launches: -- Legacy Launch Pad Publishing is releasing an updated edition of "From Rhino to Unicorn: How Fortune 500 Companies Can Evolve for the Digital Era" (ISBN: 978-1951407995), an award-winning business book co-authored by Victor Orlovski and Vladimir Korovkin.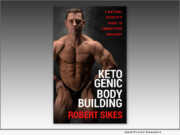 Product Launches: -- Legacy Launch Pad Publishing is releasing "Ketogenic Bodybuilding: A Natural Athlete's Guide to Competitive Savagery" (ISBN: 978-1956955071), the first book by Robert Sikes. The book is the result of Sikes' experiences as a professional bodybuilder and fitness coach.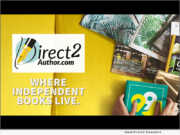 Product Launches: -- The self-publishing book industry's exponential growth has taken the world by storm. Opening doors once closed to unknown writers, self-publishing creates an alternative - some may say disruptive - option for writers with a small fan base to share their work and build brand awareness on a global scale. Empowered by the popular do-it-yourself movement, a new direct-to-customer bookselling platform, Direct2Author.com, launched in December.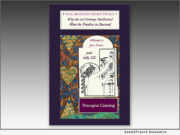 Product Launches: -- Philosopher and historian Procopius Canning announces the release of "The Modern Prometheus: Why the 21st Century Intellectual Must Be Fearless to Succeed" (ISBN: 979-8735137177). In this book, Canning, writing as an exiled fugitive 300 years from today, combines science fiction with established philosophical concepts.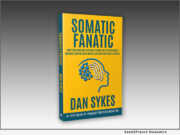 Product Launches: -- Legacy Launch Pad Publishing is releasing the first book by entrepreneur Dan Sykes, the founder of the Somatic Training Network, a company dedicated to the learning and sharing about somatic arts and practices from around the world.