Tags
Books and Publishing
Tag: Books and Publishing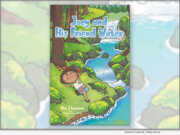 Product Launches: -- In Ellen J. Lewinberg's current picture book, "Joey and His Friend Water" (ISBN: 978-0228881698; May 2023), Joey, the main character in the book, finds that he is able to talk to the water in a stream behind his house. Joey finds it hard to believe that he is talking to and learning from Water, and keeps checking the ideas that Water is presenting to him.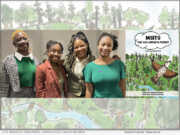 Product Launches: -- Fostering their continued efforts to create innovative programs to lead the charge in building a more sustainable future, the HBCU Green Fund, founded by environmental leader, Felicia Davis, has launched a self-titled publishing brand. Their first release, "MSITU: The Old-Growth Forest," is written by three women in STEM, Spelman college students and alumna, Serena Echols, Imani Blue and Nia McKenzie, and illustrated by Niara Powell.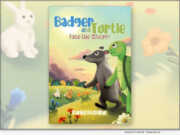 Product Launches: -- Relationships, marriage, and parenthood-these beautiful connections often come with their share of challenges. Dan McMillan, a therapist and psychologist based in Alberta, Canada, witnessed the struggles that can plague relationships. He recognized the need to shed light on a common hurtful pattern that couples often find themselves in. This realization led to the creation of his debut picture book, "Badger and Turtle: Face the Storm" (ISBN: 978-0228888116)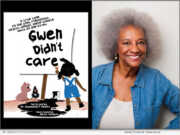 Product Launches: -- Dr. Gwendolyn Mukes, a Los Angeles based actress, renowned educator and civil rights activist presents her debut children's book, "Gwen Didn't Care" (ISBN: 979-8985784428) at Full Circle Bookstore on August 26, 1900 NW Expy, Oklahoma City, OK, at 3 p.m. "Gwen Didn't Care" honors the 65th Anniversary of the nation's first approved sit-in movement, and tells a true story of the silly, ridiculous, unjust, unfair, unfortunate laws of Jim Crow.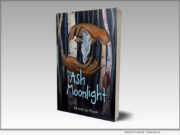 Product Launches: -- Emerging author Dewalt du Plessis introduces readers to his mesmerizing imagination and world-building skills in his debut novel, "Ash Moonlight" (ISBN: 978-0228886617; July, 2022). Originally conceived as song lyrics, "Ash Moonlight" has blossomed into a captivating tale set in a post-apocalyptic world. In this era, following The Great Star Fall, the once-kindled bonds of unity have been replaced by mounting tensions between the Ahusaka and Dyenie tribes.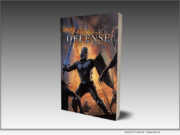 Product Launches: -- A fantastical story set in a world where paladins are heroes and the champions of the gods finds itself in the shadow of a looming threat. Their only choice? To rely on the services of an uneducated, incapable and stubborn paladin named Krell, whose adventures we follow again in the fantasy novel "Futility of Defense" (ISBN: 978-0228892243; July, 2023) by Bryan Cole, the second book in the "A Paladin's Journey" series.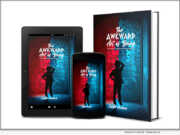 Product Launches: -- Safiya Andrews, an Arizona-based author, today announced the release of her latest book "The Awkward Art of Being: Turn Your Awkward Into Your Awesome!" (ISBN: 979-8988421801). Her captivating guidebook takes readers on a transformative journey through the intricacies of social interaction, embracing the beauty of awkwardness and empowering individuals to navigate the world with confidence and authenticity.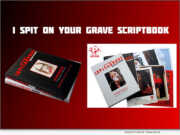 Product Launches: -- Printed in Blood, a publisher of art books, is proud to present a collector's edition "I Spit On Your Grave Scriptbook." The book features 144 pages of art, essays, and ephemera honoring 45 years of the iconic film. The book celebrates the inclusion of Meir Zarchi's 1978 cult classic "I Spit On Your Grave aka Day of the Woman" film negative, script and artifacts in the Museum of Modern Art's permanent film archive in New York City.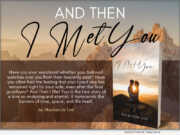 Product Launches: -- Author Mackenzie Lee unveils a heartwarming tale of eternal love that defies all odds in her latest book, "And Then I Met You" (IBSN: 978-0228887737; Released March, 2023). This poignant true story weaves a mesmerizing narrative of a love that transcends the boundaries of time, space, and even life itself.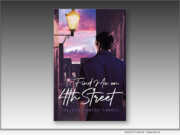 Product Launches: -- A romantic fictional story that follows a long-time single mother's experience with grief, hope, faith, and healing. "Find Me on 4th Street" (ISBN: 978-0228884606; paperback) is Vancouver, B.C. author Colleen Kanten Carbol's debut novel at the age of 91.