Tags
Books and Publishing
Tag: Books and Publishing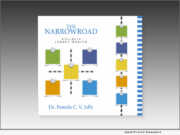 Product Launches: -- Wordeee Publishing proudly announces the upcoming release of Dr. Pamela Jolly's latest book, "THE NARROWROAD: A Guide to Legacy Wealth" (Hardcover; On Sale: September 12, 2022; $29.95; ISBN: 978-1946274786). "The NarrowRoad" is a must-have financial wellness resource that takes a groundbreaking approach to help readers fulfill their dreams as they embark on a journey of self-discovery and use their natural gifts to their full potential.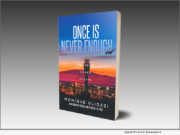 Product Launches: -- A psychologically complex villain faces off against a tenacious FBI agent in "Once is Never Enough: Revenge Never Sleeps" (ISBN: 978-0228879206; paper; Tellwell Talent), the latest globe-trotting thriller by author Dr. Monique Gliozzi.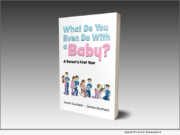 Product Launches: -- "What Do You Even Do With A Baby? A Parent's First Year" (ISBN: 978-0228869689) is a book aiming to demystify parenting so people can make well-informed decisions about becoming one. Authors Sarah and James Dunham struggled with the lack of a clear picture of what life would be like on the other side of the umbilical cord. "It doesn't get talked about openly."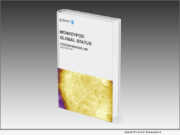 Product Launches: -- GIDEON, the world-leading infectious diseases database, released their robust Monkeypox ebook at no cost. This step aligns with GIDEON's mission to advance the fight against infectious diseases. The "Monkeypox: Global Status" ebook is authored by leading infectious disease specialists and clinicians, including Stephen Berger, MD, the co-founder of GIDEON.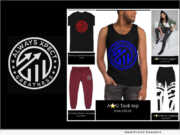 Product Launches: -- Always Xpect Greatness LLC™ is an Apparel, Accessory, eBooks and Credit Repair business, which is Co-Founded by four lifelong friends: (CEO) Shawn Robert Johnson, (CFO) Jesse Jenkins Jr, (Co-VP) Timothy Gandy and (VP) Kevin Richards.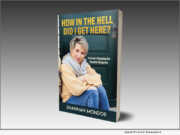 Product Launches: -- "HOW IN THE HELL DID I GET HERE? Forever Changing the Genetic Blueprint" (ISBN: 978-0228871224) is a riveting and raw story of how author Shannan Mondor overcame alcoholism and mental illness and broke free from the genetic blueprint of addiction that demonized her family for generations.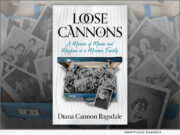 Product Launches: -- Legacy Launch Pad Publishing has released "Loose Cannons: A Memoir of Mania and Mayhem in a Mormon Family" (ISBN: 978-195655200 (ebook); 978-1956955217, 978-1956955224 (paperback); 978-1956955231 (hardback)), written by Diana Cannon Ragsdale.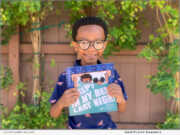 Product Launches: -- Seven-year-old author, Sammy Wallace, will release his debut rhyming children's picture book, "I Slept in My Bed Last Night" (ISBN 979-8985784404; WF Publications), on May 2, 2022, in conjunction with Children's Book Week.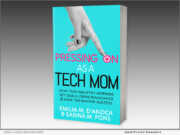 Product Launches: -- Legacy Launch Pad Publishing is releasing "Pressing ON as a Tech Mom: How Tech Industry Mothers Set Goals, Define Boundaries & Raise the Bar for Success" (ISBN: 978-1956955187), a comprehensive guide for mothers working in technology sourced from industry leaders who are mothers themselves.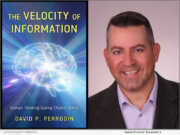 Product Launches: -- "The Velocity of Information - Human Thinking During Chaotic Times" (ISBN: 978-1475865455), authored by David P. Perrodin, Ph.D., and published by Rowman & Littlefield, rigorously clarifies and deepens how we think about societal human behavior and mental health during days, weeks, months, or even years of chaos. This is an invigorating scholarly work for all audiences.