Tags
Books and Publishing
Tag: Books and Publishing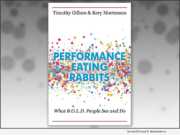 Product Launches: -- Performance Journey Partners announce the release of their new book "Performance Eating Rabbits - What B.O.L.D. People See and Do" (ISBN: 978-1478793922) by Timothy Gillum and Kery Mortenson. It is now available online through Amazon and Barnes & Noble.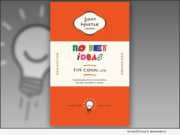 Product Launches: -- Light Hustle Publishing, the imprint helmed by New York Times bestselling author Anna David, has released its first business book: "No New Ideas: Everything You Need to Know About Starting a Successful Franchise" (ISBN: 978-1733853231), a step-by-step guide to franchising written by Certified Franchise Expert (CFE) Tim Conn.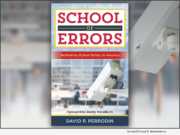 Product Launches: -- "School of Errors - Rethinking School Safety in America" (ISBN: 978-1475837445), authored by David P. Perrodin, Ph.D., and published by Rowman & Littlefield, is being touted as "the most honest book ever written about the $3 billion school safety industrial complex."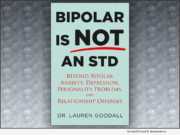 Product Launches: -- Dr. Lauren Goodall (PsyD), releases her ground-breaking self-help book, "Bipolar is not an STD" (ISBN: 978-1543975581), Dr. Goodall designed the book around getting people better faster. She wanted a book that could be finished over the course of a weekend; not something that would take a long period of time to plow through.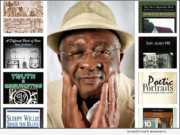 Product Launches: -- It was 1968 when literary giant Horace Mungin penned his first published work, "Dope Hustler's Jazz," part one of a two volume set of anti-drug poetry. "Dope Hustler's Jazz" was the beginning of a writing career that started in the Black Arts Movement. Horace Mungin Books is celebrating 50 years of intellectual success with the re-release of ten books.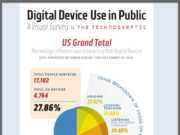 Advertising NEWS: -- More than a quarter of people in America's public places are somehow occupied with digital devices. That's according to a new visual survey by The Technoskeptic. The magazine examined behavior at various urban crossroads across the country, categorizing different modes of digital distraction. The results make up the cover story of their summer issue, available nationally beginning June 24.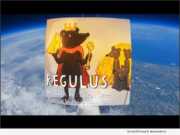 Advertising NEWS: -- Space is an uncharted frontier equipped with mysteries beyond our understanding of what is or will ever be possible. Aaron Ozee, bestselling author of notable children's book, "Regulus" (ISBN: 9781387010790), has partnered with Orbit Pics to launch a printed copy of his book into space. (VIDEO)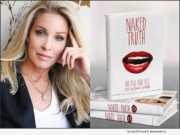 Product Launches: -- Model, actress, and recovery coach Dona Speir announces the publication of her autobiographical memoir, "Naked Truth: The Fall and Rise of Dona Speir" (ISBN: 978-1939282422). Co-written with well-known author/journalist Chris Epting, this memoir reveals the hard truths, personal struggles, and eventual triumph over abuse, sexual exploitation, and addiction that have shaped Speir's life.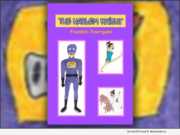 Product Launches: -- From an early age, Franklin Towngate fantasized about writing a book that mirrored the TV shows and cartoons of his youth. He took a creative writing class in high school and was inspired to write several manuscripts, one of which was recently published - "The Harlem Knight" (ISBN: 978-0464693796).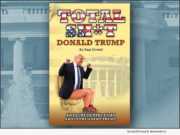 Product Launches: -- Author Paul Orwell's new book "Total Sh*t Donald Trump" (ISBN: 978-1733807302; ppb; Oceania Press) released today on Amazon, Barnes & Noble, Apple and many other platforms, makes the case that the president is, in a sense, "the physical embodiment of our nation's collective excrement" and that "we citizens have a duty to flush it, not just shovel it."