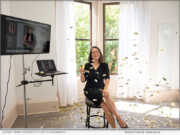 Advertising NEWS: -- Glynns Thomas Portraits, a leading provider of professional headshot and brand photography services, is excited to announce the opening of its second studio location at 717 K Street in Sacramento, CA. This strategic expansion positions them in the vibrant heart of downtown Sacramento, directly across from the Downtown Commons (DOCO) and the world-renowned Golden 1 Center.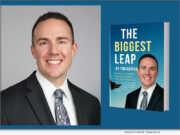 Product Launches: -- Inspirational entrepreneur Tim Gaspar has re-launched his debut book "The Biggest Leap: Building a Profitable Insurance Agency from the Ground Up" (ASIN: B0C3JGZZQR).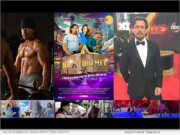 Product Launches: -- On September 13, 2023, Regal Theatre in North Hollywood will be the site of an event that promises to be nothing short of spectacular. The Premiere/Prescreening of "The Next Big Hit," a martial arts musical comedy, is the brainchild created by Zak Lee Guarnaccia, a world-class martial arts veteran with over 40 years of experience in the entertainment industry from Italy to the USA, and founder LightRow Productions.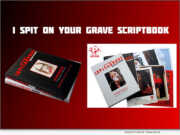 Product Launches: -- Printed in Blood, a publisher of art books, is proud to present a collector's edition "I Spit On Your Grave Scriptbook." The book features 144 pages of art, essays, and ephemera honoring 45 years of the iconic film. The book celebrates the inclusion of Meir Zarchi's 1978 cult classic "I Spit On Your Grave aka Day of the Woman" film negative, script and artifacts in the Museum of Modern Art's permanent film archive in New York City.
Product Launches: -- US Kidney Research Corporation (USKRC) is delighted to announce new groundbreaking research as part of a contract with the University of Arkansas (U of A) resulting in the development of an ultrafiltration membrane with diverse filtering applications for medical and non-medical devices.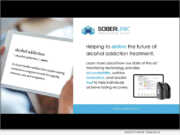 Advertising NEWS: -- Soberlink, a recognized leader in addiction treatment solutions, has been featured in a special edition of USA Today's Mental Health Magazine focusing on the future of addiction medicine. Soberlink's state-of-the-art alcohol monitoring system, complete with facial recognition, tamper detection, and AI-powered Advanced Reporting, is defining the future of alcohol addiction treatment.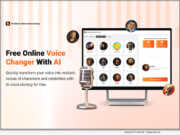 Product Launches: -- FineShare, an intelligent software company dedicated to providing innovative solutions to improve real-time multimedia experiences for both individuals and business users, proudly announces the launch of its online voice changer. Leveraging AI voice cloning technology, this tool revolutionizes the online voice-changing industry, empowering content creators such as video and podcast producers to realize smart, diverse, secure, and simple voice-changing experiences.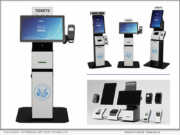 Product Launches: -- Olea Kiosks, the fastest growing provider of self-service kiosk solutions, has announced its new HYPERMODULAR kiosk technology which allows for complex kiosk configurations to be piloted and in-service much faster than a custom designed product.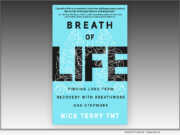 Product Launches: -- Legacy Launch Pad Publishing is proud to release "Breath of Life: Finding Long-Term Recovery with Breathwork and Stepwork" (ISBN: 978-1-956955-87-3 (ebook); 978-1-956955-86-6 (paperback); 978-1956955859 (hardcover)), the first book by Nick Terry TNT, a breathwork specialist, cofounder of addiction rehab Honu House in Hawaii and owner of Breath of Life Recovery.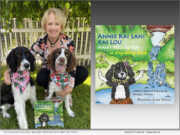 Product Launches: -- Children's sing-along book author and vocalist Bridget Burton (pen name) known in her community as Barbara Burton Graf, just published her second children's book "Annie Kai Lani Kai Lou: Maui's Beloved Pup" (ISBN 978-0989562416; Softcover) this month. The illustrated book, designed for early readers, is captured in both a soft cover print, eBook (Kindle) and video/cartoon versions and includes upbeat Hawaiian music with steel guitar and ukulele and vocals by the author herself.