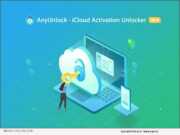 Product Launches: -- iMobie Inc., a trusted software developer dedicated to helping users worldwide fully enjoy their digital life, today announced the release of AnyUnlock - iCloud Activation Unlocker. As its name suggests, this tool is specially designed to bypass iCloud Activation Lock without Apple ID or password, and help users gain access to iPhone, iPad, and iPod touch.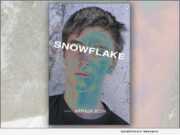 Product Launches: -- In the newly released novel, "Snowflake" (ISBN: 978-1734093506) Arthur Jeon cranks up the climate change alarms while indicting the Trump administration for their environmental destruction. The result is a cli-fi thriller that's a blistering contribution to "contemporary historical fiction," the emerging genre that tackles current issues through fictional characters.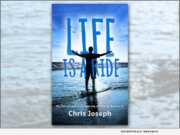 Product Launches: -- Launch Pad Publishing is releasing its first memoir about overcoming cancer using unconventional methods. "Life is a Ride: My Unconventional Journey of Cancer Recovery" (ISBN: 978-1951407292) tells the tale of environmental consultant Chris Joseph, who, at 59, received a diagnosis of stage three pancreatic cancer.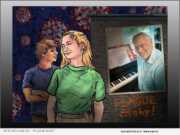 Product Launches: -- Man8Plant Records announced today the release of "Plague Baby," a new video and single from Pete McCabe's latest album, "Many Storyed." McCabe is a folk and pop music artist, a troubadour and storyteller who is as topical and fresh today as the leading artists of the 60s were in their time.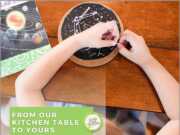 Product Launches: -- As families transition from summer activities to virtual, in-person, or hybrid schooling this fall, many caregivers are concerned about providing their children with activities that are fun and educational. Green Kid Crafts, a subscription box service centered on STEAM and nature-based activities, launched their Kitchen Table STEAM program on September 2 to give families extra support this fall.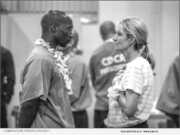 Advertising NEWS: -- On February 12, 2020, 235 incarcerated men gathered in the yard of a maximum-security prison in California. They formed a circle, and in the center of that circle stood Grammy Award winning film producer Fritzi Horstman. She read aloud ten questions from the ACE test, a survey of Adverse Childhood Experiences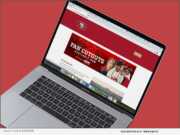 Product Launches: -- AAA Flag & Banner, the company that made headlines with its quick and innovative solution for filling empty Major League Baseball stadiums with cardboard cutout fans, has elevated its service to the next level with the rollout of custom online ordering portals for teams across the country.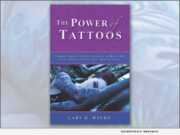 Product Launches: -- In his groundbreaking new book, Cary Weldy discusses how the science of art - including the lines, shapes, colors, patterns, and symbology in a single tattoo or art piece on the wall - dramatically changes one's life experience.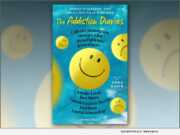 Product Launches: -- Launch Pad Publishing is releasing its first ever anthology, a collection of 18 essays about addiction and recovery from some of the world's top addiction and recovery writers: "The Addiction Diaries: Stories of Darkness, Hope and All That Falls in Between" (ISBN: 978-1951407278).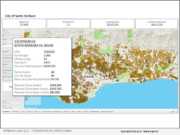 Product Launches: -- Pomar Lane, a data analytics firm specializing in real estate modeling, today completed a demonstration project that estimated condition scores for over 90 thousand homes. Home condition is represented by the Pomar Condition Score, the first measure of home condition based on advanced analytics rather than expensive inspections or appraisals.