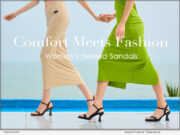 Product Launches: -- Dream Pairs, a leading name in fashion footwear, is thrilled to announce the launch of its latest collection of comfortable sandals-the Wonder Cloud Collection. Designed to offer unparalleled comfort without compromising on style, these sandals are perfect for individuals who appreciate a chic yet easy-going footwear experience.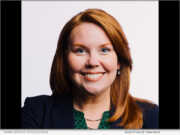 Advertising NEWS: -- SocialCoach (socialcoach.io), a leading mortgage and real estate social media technology platform today announced the appointment of Andria Lightfoot as company President and Chief Operating Officer (COO) amidst their first-even AI Driven Social Media product launch.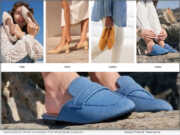 Product Launches: -- MIRACLE MILES GROUP INC., a footwear technology enterprise that owns the popular brand Dream Pairs, Amazon's #1 female fashion footwear brand, and Bruno Marc, is pleased to announce the launch of a new sustainable brand, BURUDANI. Rooted by a mission to provide "natural comfort with every step," MIRACLE MILES GROUP INC.'s newest brand is dedicated to providing innovative footwear solutions for the modern woman.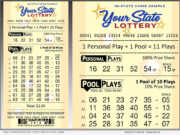 Product Launches: -- Relationship Marketing Systems, LLC ("RMS") is pleased to announce that its patented option for jackpot draw games has been submitted for approval to the California Lottery. If adopted, it would be California's first draw game add-on option. Currently, California has no game options due to the state's pari-mutuel statutes. Additionally, California would be the first state in the nation to offer this add-on, which has received high favorability among players.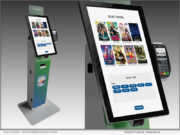 Product Launches: -- Olea Kiosks®, the fastest growing provider of self-service kiosk solutions, has announced the launch of its new Quick Ship Program for its most popular model, the Austin kiosk. This program is designed to provide customers with a fast and efficient way to receive their most optimal kiosk, with a delivery time of just 4 weeks.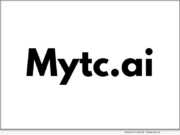 Product Launches: -- Mytc.ai™ has officially launched its revolutionary subscription-based transaction coordination service for real estate agents in California. By blending expert licensed transaction coordinators with cutting-edge artificial intelligence (AI) technology, Mytc.ai offers a cost-effective solution that saves agents up to 60% on transaction coordination costs.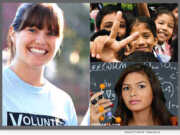 Advertising NEWS: -- Neotrope®, a 40-year-old marketing and entertainment company, reminds U.S. 501(c)(3) charities "doing good" that they have until April 1, 2023 to apply for this year's JL Simmons Nonprofit PR Grant program. Ten worthy causes will each receive $3,000 of in-kind donations for PR and marketing support via Neotrope's Send2Press® Newswire, for a total program value of $30,000 this year.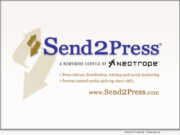 Product Launches: -- Send2Press®, a newswire service of Neotrope®, launched in 2000, announced today an expansion of its "Social Flurry" news amplification tools. Send2Press began promoting client news content via social media in 2005, with the nascent launch of the original social sites. Its Social Flurry℠ program helps clients engage staff, friends, and clients to amplify reach of news announcements onto a larger social footprint, at zero cost.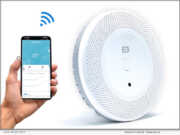 Product Launches: -- Vape Detector, a Californian brand, has announced the launch of its line of Vape Detectors for schools, hotels, businesses, and parents. The growing popularity of vaping among young people has made it increasingly difficult for schools and workplaces to enforce policies against it. Vape Detector™ is a trademarked brand of Forensics Detectors which is a leading gas detection company located in Los Angeles, California.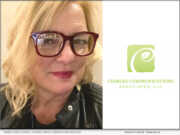 Advertising NEWS: -- This year marks the 20th anniversary for Charles Communications Associates (CCA), a leading wine marketing firm headquartered in San Francisco, California. What began at the dining room table of founder Kimberly Charles in 2003 with her first client, noted actor and vintner Fess Parker, has grown over the last twenty years to represent clients in Japan, Europe, Australia, New Zealand, South America and the U.S with a dynamic team.