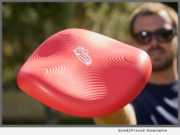 Product Launches: -- Frisbee(R) Sonic, the new "square" Frisbee by Wham-O, has been added to the Fatherly list of 100 Best New Toys of 2018. The designations, compiled by a team of editors, dads and kids, honor the manufacturers who harness technological advancements, imagination and product design to churn out play products that inform, inspire, develop and entertain. Wham-O reinvented the way Frisbee(R) and all discs will fly in the future with the introduction of the Frisbee Sonic.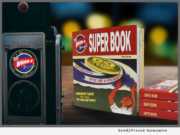 Product Launches: -- Wham-O, the iconic all-American recreational toy brand, will release a new commemorative book marking the 70th anniversary of the company. The book, entitled "SUPER BOOK - Fantastic Tales From Inside The Fun Factory" (ISBN: 978-0692163054), takes readers on a journey through the innovation and imagination that led to the creation of some of the world's most inventive, beloved toys and games that every family has played with for the last 70 years.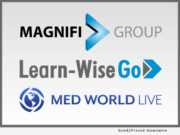 Product Launches: -- Magnifi Group, Inc. has announced the release of an Application Program Interface (API) between its eLearning Learn-WiseGo platform and the Med World Live video delivery platform. This integration allows authorized sales trainees to view Med World Live videos directly in their Learn-WiseGo content library.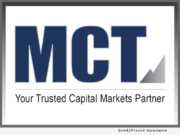 Product Launches: -- Mortgage Capital Trading, Inc. (MCT), a leading mortgage hedge advisory and secondary marketing software firm, announced the upcoming launch of MSRlive!, a powerful web-based platform designed to effectively support lenders' efforts to build, maintain and optimize their servicing portfolios.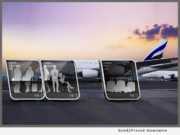 Product Launches: -- NEXT Future Transportation Inc. ("NEXT"), a leading robotic vehicle company has introduced its Smart Airport Solutions in response to calls for greater convenience, as well as improved operational efficiency and profitability for the industry.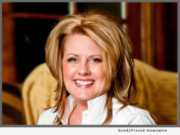 Advertising NEWS: -- NotaryCam, leader in online notarization and the original provider of mortgage eClosing solutions, today announced that the company has hired digital mortgage specialist Kelly Purcell as Executive Vice President of Marketing and Business Development.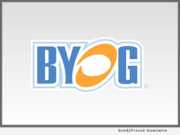 Advertising NEWS: -- Build Your Own Garment (BYOG) releases a checklist of what to look for in high quality logo embroidery from an embroidery design studio. When using embroidery to represent an organization, the logo must be striking and memorable for all the right reasons.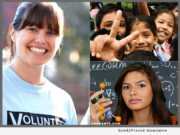 Advertising NEWS: -- Neotrope, a California-based marketing, branding, entertainment, publishing and technology firm founded in 1983, today announced the eight U.S. 501(c)(3) charities selected for its annual J.L. Simmons Nonprofit PR Grants program for 2018/19. With this year's Grant, each charity will receive up to $2400 in services including PR, marketing and social media promotion.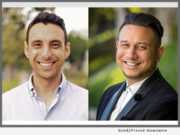 Product Launches: -- In today's hyper competitive mortgage market with increasing competition from internet companies, Roger Mansourian has formed a new partnership and mortgage company - Vantage Home Loans - that specifically targets and caters to the creative financing needs of investors, small business owners, and luxury homeowners seeking a strong mortgage offering in California and Washington.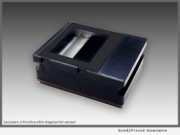 Product Launches: -- SecuGen, a world leading optical fingerprint device and technology vendor, is pleased to be displaying the recently released U10 ultra-slim fingerprint sensor, at the 2018 Global Security Exchange expo in Las Vegas.