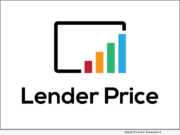 Product Launches: -- Lender Price, a leading provider of product, pricing and eligibility technology, announced today they have released Marketplace 2.0, a major enhancement to their Broker Marketplace platform, one of the largest communities of wholesale brokers in the mortgage industry.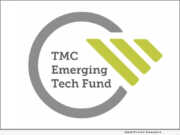 Advertising NEWS: -- The Mortgage Collaborative (TMC), the nation's largest independent cooperative network serving the mortgage industry, announced today that the TMC Emerging Technology Fund LP (the "Fund") recently participated in a follow-on round to a recent $3.5M Series A completed by leadPops, a digital customer acquisition software and marketing innovation platform. leadPops allows users to create robust, automated lead-generating systems that drive qualified leads directly to their business.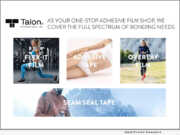 Product Launches: -- Talon International, Inc. continues its legacy and history as lead innovators, introducing its newest division, "Bonding." With technology suitable for various categories within the apparel industry as well as many other applications: such as outdoor products, automotive and countless other applications.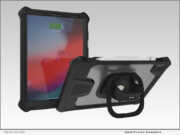 Product Launches: -- The Joy Factory's new product line - aXtion Volt - will complement its existing inventory of commercial-grade, ruggedized protective cases under the aXtion brand. These products are designed for the mobile workforce and now come with wireless charging capabilities - the VOLT, first ever charging product line for the aXtion brand.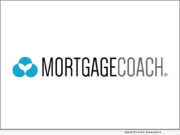 Advertising NEWS: -- Mortgage Coach, a borrower conversion platform empowering mortgage lenders to educate borrowers with interactive presentations that model home loan performance over time, announced today that Mortgage Markets CUSO, LLC has implemented Mortgage Coach to grow mortgage lending engagement at the credit unions it serves.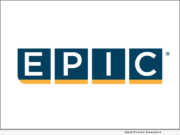 Advertising NEWS: -- EPIC Insurance Brokers and Consultants, a retail property and casualty insurance brokerage and employee benefits consultant, announced today that its marketing and design team has been recognized for multiple Communicator Awards for its work in 2021. The Communicator Awards are an international awards program recognizing big ideas in marketing and communications.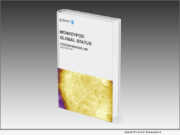 Product Launches: -- GIDEON, the world-leading infectious diseases database, released their robust Monkeypox ebook at no cost. This step aligns with GIDEON's mission to advance the fight against infectious diseases. The "Monkeypox: Global Status" ebook is authored by leading infectious disease specialists and clinicians, including Stephen Berger, MD, the co-founder of GIDEON.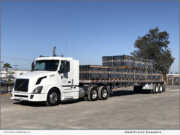 Product Launches: -- Fontana Paper Mills is proud to announce a new 6% + SBS modified multipurpose underlayment, otherwise known as M40. It has an organic core with a 6% + SBS modified asphalt coating and Fontana's familiar high grip surface. Fontana Paper Mills is a roofing underlayment manufacturing plant located on 15 acres in Fontana, California.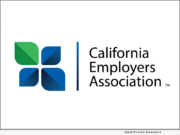 Product Launches: -- The California Employers Association (CEA) is launching a new service, Coaching U, specifically for individuals looking to improve their careers, relationships and life goals. CEA's Personal Development Coaching program is designed to have positive impact on self-confidence, well-being, leadership and work performance.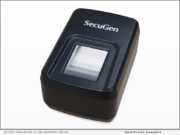 Product Launches: -- SecuGen, world leader in optical fingerprint technology, is pleased to announce the immediate availability of the Hamster Pro 30 fingerprint reader and U30 OEM sensor. The new contact fingerprint reader and sensor from SecuGen are FBI-certified for use in FIPS 201 PIV and Mobile ID FAP 30 applications.