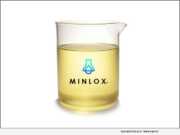 Product Launches: -- MINLOX, LLC, a chemical manufacturer based in Newport Beach, California, with multiple blending facilities globally, today announced the launch of its proprietary formula used to treat recreation waters as well as watersheds.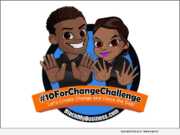 Product Launches: -- Damon Tindall, an Australian CEO and founder of Black My Business, just announced a major Crowdfunding initiative to help fund 1,000 full tuition African-American scholarships by December 25, 2020. In the wake of the Democrats' victory, Tindall has seized the opportunity to initiate meaningful action in support.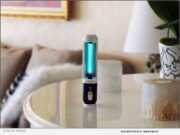 Product Launches: -- Uvilite has developed a safe and powerfully effective ultraviolet sterilizing light technology for everyday residential use. Ideal for homes, cars and any other areas where germs are present, Uvilite uses hospital-grade technology that protects and empowers people to fight germs when and where they want to.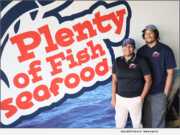 Product Launches: -- Billy Wright II and his sister, Bree Wright recently opened Plenty of Fish Seafood, their first restaurant in a chain of seafood eateries, in Lancaster, Calif., the heart of the valley's high desert!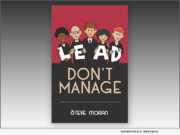 Product Launches: -- Senior Living Foresight announced today that the Founder and Publisher Steve Moran, an industry pundit, shares his leadership philosophies in his newly published book, "Lead Don't Manage" (ISBN: 978-1734686401). His company is a content creation platform assisting providers to operate excellent senior housing communities.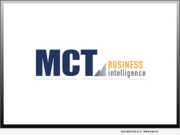 Product Launches: -- MCT announced the upcoming launch of their Business Intelligence Platform, a powerful web-based analytics platform designed to empower lenders to understand the market, optimize their loan sales, and improve performance relative to their peers. The platform will be officially released and dem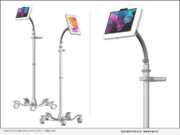 Product Launches: -- The Joy Factory, Inc. proudly presents AgileGo(TM) a new line of mobile tablet carts in support of the healthcare industry. These rolling carts are specifically designed for nurses, doctors, and clinicians to address increasing demands for telehealth, patient engagement, and patient interpretation.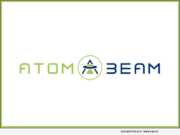 Product Launches: -- Today, AtomBeam launches its free Customer Portal, giving prospective customers limited access to AtomBeam's patented, radical new AI software. Using the portal, prospective customers can validate actual reductions achievable in IoT data transmission (typically 75%).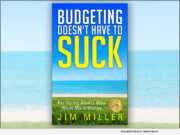 Product Launches: -- "Budgeting Doesn't Have to Suck: For Young Adults Who Want More Money" (ISBN: 978-0989196703) by Jim Miller is written for younger adults who need to put more money in their pocket now. Published by RMW Publishing, the tips inside this book are easy to digest and implement and an added perk is that it's free to those who cannot afford the $8.99 price tag - no questions asked.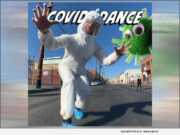 Product Launches: -- Performing artist, TIPZY, debuts satirical music video, "COVID Dance," that uses humor to comment on the ways we choose to (or not to) stay safe during the pandemic.