Tags
Education and Schools
Tag: Education and Schools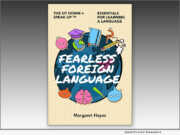 Product Launches: -- "¿Cuánto dinero tiene Usted, señorita?" How much money do you have, Miss? barked la policía in the middle of the night at the then 17-year-old American high school exchange student Margaret Hayes, now author of the newly published book "Fearless Foreign Language" (ISBN 978-0578356853) and founder of Sit Down & Speak Up! Media.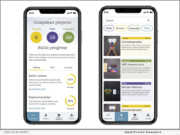 Product Launches: -- Creative Blueprint, launching 2/22/22, is the only EdTech company that connects art-based learning to the national education standards and measures students' progress. We address the problem of low student engagement by making arts-centered learning accessible to parents and teachers.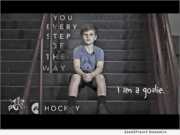 Advertising NEWS: -- MEGA Goaltending, a company committed to teaching players and coaches the proper goaltending skills and fundamentals, has launched an emotional video ad with a plea from kids talking directly to their coaches. The campaign's goal is to make sure youth hockey associations are properly trained when it comes to coaching their young goalies.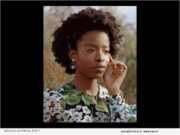 Product Launches: -- Beyond Baroque, one of the nation's leading independent Literary Arts Centers, has announced the Amanda Gorman Future Voices Poetry Fund. The fund, named in honor of Beyond Baroque alumna and U.S. Presidential Inaugural Poet Amanda Gorman, will provide $10,000 to young poets of color.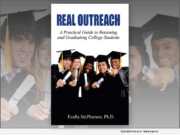 Product Launches: -- According to U.S. News & World Report, 1 in 3 first-year college students will not return for their sophomore year. Dr. Ezella McPherson has retained 82% to 100% of at-risk first-year college students during her tenure at the University of Illinois at Urbana-Champaign, Wayne State University, and Indiana University. She shares more about her success with at-risk college students in her new book, "Real Outreach: A Practical Guide to Retaining and Graduating College Students" (ISBN: 978-1737273103).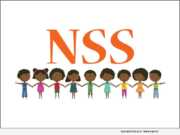 Product Launches: -- Black families and educators looking for relatable educational materials to enhance their children's learning experience will soon have a new resource to amplify their efforts when Nu School Supplies launches in August.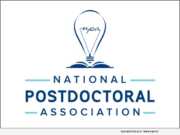 Product Launches: -- The National Postdoctoral Association (NPA) today announced a fellowship program designed to help researchers from marginalized communities advance their careers. Using tools to improve skills, better understand strengths, provide exposure to new fields, and develop new networks, the IMPACT Fellowship Program is a groundbreaking effort assisting postdoctoral scholars of all disciplines.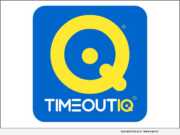 Product Launches: -- Kids' screen time has soared during the pandemic, yet parents are reluctant to restrict it because it's their primary way of learning, socializing and playing. TimeoutIQ has the solution. It helps parents to subtly manage screen time, and challenges kids with educational content at their grade level while playing games, watching videos or engrossed in social media.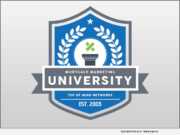 Advertising NEWS: -- Top of Mind Networks, a leader in customer relationship management (CRM) and marketing automation software for the mortgage lending industry, today announced the launch of Mortgage Marketing University (MMU), a free program designed to help mortgage professionals take their marketing skills to the next level.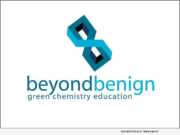 Product Launches: -- Beyond Benign, a green chemistry education nonprofit, today announced the launch of its Green Chemistry Commitment (GCC) 25x25 Initiative, working to ensure that 25 percent of graduating chemists in the US have a background in green chemistry by 2025 with the support of Beyond Benign partner Dow (NYSE: DOW).