Tags
Education and Schools
Tag: Education and Schools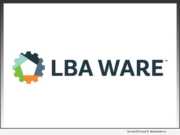 Product Launches: -- LBA Ware, a leading provider of incentive compensation management (ICM) and business intelligence software solutions for the mortgage industry, today announced the launch of CompenSafe University (CSU), a two-day training program designed to help lenders derive additional value from their investment in CompenSafe.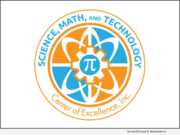 Product Launches: -- Science, Math, and Technology Center of Excellence (SMATCOE), an academic learning center based in metro Houston, Texas, today announced that it is launching a campaign to reach students all over America who plan to take the SAT and/or ACT college entrance exams. SMATCOE will provide live online training sessions (using GoToMeeting) to help students prepare for these tests.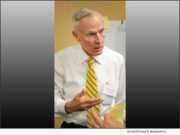 Advertising NEWS: -- Venturist, Incorporated announced today that its new Prometheus Strategy video course is now open for subscription. The Prometheus Process is designed explicitly so that companies and individuals can learn the process and use it to build and execute winning strategies that they understand and to which they are committed.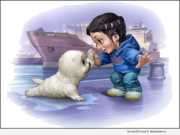 Product Launches: -- Haibu is an award-winning series of books, films, cartoons and video games that promotes wildlife conservation around the world. Haibu has partnered with the U.S. Department of State's Bureau of Oceans and International Environmental and Scientific Affairs (OES) on Zoohackathon, a global competition to develop new and innovative technology tools to fight wildlife trafficking.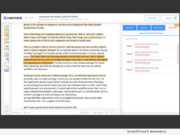 Product Launches: -- Unicheck, a versatile plagiarism and cheating prevention solution that helps educators worldwide create well-educated students, announced the launch of their advanced digital cheating detection, which spots intricate, tech-enabled cheating endeavors.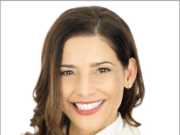 Advertising NEWS: -- Galileo Learning, one of America's largest and fastest-growing summer day camp providers, has named Nerissa Sardi its new Vice President of Marketing. Galileo operates 100+ summer camp programs throughout California and Illinois.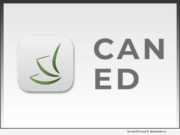 Product Launches: -- Sierra Nevada Education, located in Las Vegas, Nevada has delivered the world's first cannabis education and training app on IOS and Android to the public - delivering cutting edge cannabis education and job training. The Can-Ed App is launching with a free course available to everyone titled - "How To Get A Job In The Cannabis Industry."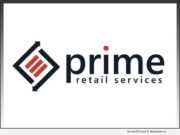 Product Launches: -- Prime Retail Services will be presenting certificates to their two graduates from their in-house leadership training called L.E.A.D. (Leadership Empowerment and Development). Prime is now in the process of developing what they are calling L.E.A.D. 2.0 which will be an online self-directed training program for all employees from field techs to the leadership team.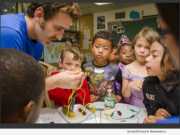 Product Launches: -- Camp EDMO, a leading Bay Area non-profit offering STEAM and SEL oriented After School and Summer Camp Programs, announced that it is making its Comprehensive After School Programs, which encompass 180 days of the school year, available to Bay Area schools.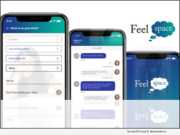 Product Launches: -- "Depression, isolation, bullying, anxiety, substance abuse, suicides, and school shootings are more prevalent today than ever before," said FeelSpace App creators, father and son co-founders, Aftab Jiwani and Amaan Jiwani, from FeelU, Inc.