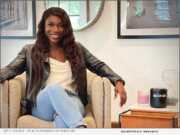 Product Launches: -- Bonsi Inc, a premier manufacturer and retailer of superior small appliances, introduces a new generation of cordless blenders that gives you the power of a traditional blender on the go. Bonsi Blend launch's on Indiegogo on the 26th of January. Bonsi Blend connects directly to RTIC®, Yeti®, and Hydro Flask® bottles. A 25-Volt power pack providing 750-watts of peak power and up to 30 blends per charge.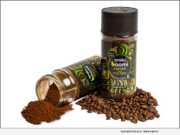 Product Launches: -- Boomi Coffee, the widely recognized beverage brand, introduces the Araku Boomi Instant Coffee to promise unique aroma and flavor to coffee lovers. If you just want to enjoy a delicious cup of coffee without the hassle of brewing it yourself or spending $5 at a coffee shop, your wait is over and you must try Araku Boomi Instant Coffee.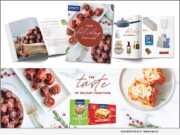 Product Launches: -- SIMEK'S has been a holiday tradition for generations, so while this holiday season may feel different, it doesn't have to taste different. SIMEK'S has compiled their favorite holiday recipes using both their Premium Meatballs and All-Natural Lasagnas.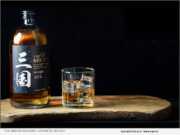 Product Launches: -- Suzuki-Marketing, Incorporated, a South San Francisco-based wine and spirits importer and marketing company, is introducing "The Mikuni" blended Japanese whisky to the U.S. Market.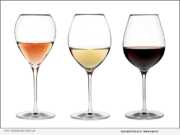 Product Launches: -- For the first time ever, a line of glassware designed around the flavor of wine has been released to trade and consumers in the United States by The Oneida® Group. The set of three glasses corresponds to three key flavor/styles found in wine: Crisp & Fresh™, Creamy & Silky™ and Bold & Powerful™.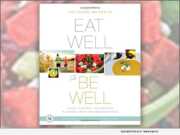 Product Launches: -- Jan Tilley, a nationally recognized dietitian specializing in chronic disease management, has just released a third book dedicated to helping those suffering with chronic inflammation. Entitled "Eat Well to Be Well: Living Your Best Life Through the Power of Anti-Inflammatory Food" (ISBN: 978-1626342668), the book summarizes the health risks so many face due to the fact the American diet has become completely unbalanced.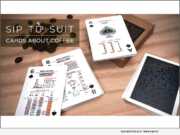 Product Launches: -- Something new and exciting is brewing at Art of Caffeination, a new design business that focuses on products that are all things coffee. Its first product launch - a quick-reference deck of coffee playing cards - is designed for coffee lovers, enthusiasts and gamesters alike to not just have fun, but learn something too.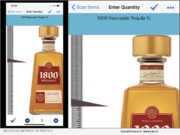 Product Launches: -- Beverage Metrics, an emerging Colorado-based beverage management technology company for the hospitality industry, today announced the launch of its next generation beverage management inventory tracking system. The new system provides operators with a comprehensive tool to track, manage and reduce excessive costs associated with their beverage program.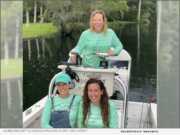 Product Launches: -- The Florida Local, a mobile traveling artisan market and lifestyle brand, recently launched a giveaway campaign to showcase the best of old Florida. This is the first of several planned campaigns and the lucky winner will enjoy an off the beaten path Florida adventure.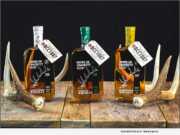 Product Launches: -- The conservation of wildlife and the habitats they depend upon is the reason why Theodore Roosevelt founded the Boone and Crockett Club in 1887. Prestige Imports LLC and Katcef Brothers Inc. in Annapolis MD has partnered with this respected organization to create, produce, and nationally distribute a line of Boone and Crockett Club Whiskies.