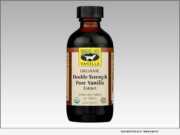 Product Launches: -- Singing Dog Vanilla is introducing an Organic Double Strength Pure Vanilla Extract to the retail market for use in making ice cream and boosting the vanilla flavor in baked goods. Until this launch, Singing Dog Vanilla's double strength vanilla extract was only available in commercial volumes for ice cream manufacturers and large food manufacturers.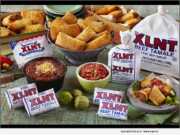 Advertising NEWS: -- XLNT Foods, the oldest continuously operating Mexican food brand in the United States, is no stranger in the supermarket aisle. It's been producing small batch tamales and chili con carne with the same authentic recipe since 1894, but knows its marketing could benefit from more variety.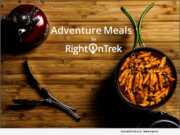 Product Launches: -- RightOnTrek today announced the release of its long-awaited Adventure Meals for backpackers. Their meals use the finest ingredients and preferred preparation and preservations techniques to create a delicious dining experience on the trail.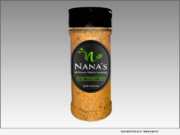 Advertising NEWS: -- Nana's All Purpose Alkaline Seasoning, a premium Himalayan Salt based alkaline blend sold direct to consumers, at nanaseasoning.com, in an 8.4-ounce bottle is being "censored" by Facebook, says Changing The World Foods, LLC. Since October 27, 2020 Facebook has stopped this small business and others from placing paid advertisements.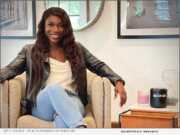 Product Launches: -- Bonsi Inc, a premier manufacturer and retailer of superior small appliances, introduces a new generation of cordless blenders that gives you the power of a traditional blender on the go. Bonsi Blend launch's on Indiegogo on the 26th of January. Bonsi Blend connects directly to RTIC®, Yeti®, and Hydro Flask® bottles. A 25-Volt power pack providing 750-watts of peak power and up to 30 blends per charge.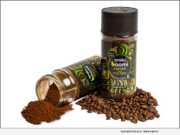 Product Launches: -- Boomi Coffee, the widely recognized beverage brand, introduces the Araku Boomi Instant Coffee to promise unique aroma and flavor to coffee lovers. If you just want to enjoy a delicious cup of coffee without the hassle of brewing it yourself or spending $5 at a coffee shop, your wait is over and you must try Araku Boomi Instant Coffee.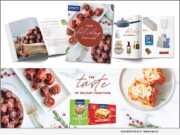 Product Launches: -- SIMEK'S has been a holiday tradition for generations, so while this holiday season may feel different, it doesn't have to taste different. SIMEK'S has compiled their favorite holiday recipes using both their Premium Meatballs and All-Natural Lasagnas.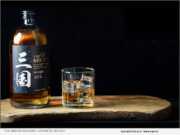 Product Launches: -- Suzuki-Marketing, Incorporated, a South San Francisco-based wine and spirits importer and marketing company, is introducing "The Mikuni" blended Japanese whisky to the U.S. Market.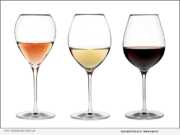 Product Launches: -- For the first time ever, a line of glassware designed around the flavor of wine has been released to trade and consumers in the United States by The Oneida® Group. The set of three glasses corresponds to three key flavor/styles found in wine: Crisp & Fresh™, Creamy & Silky™ and Bold & Powerful™.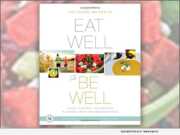 Product Launches: -- Jan Tilley, a nationally recognized dietitian specializing in chronic disease management, has just released a third book dedicated to helping those suffering with chronic inflammation. Entitled "Eat Well to Be Well: Living Your Best Life Through the Power of Anti-Inflammatory Food" (ISBN: 978-1626342668), the book summarizes the health risks so many face due to the fact the American diet has become completely unbalanced.