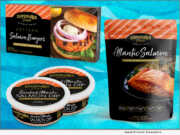 Product Launches: -- Superior Fresh, America's first land-based Atlantic salmon farm, is pleased to announce three new, coast-to-coast ways to enjoy their heart-smart Atlantic salmon. Retail-ready frozen premium fillets, burgers, and dips are now available nationwide at select retailers and online.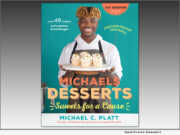 Product Launches: -- Sixteen-year-old social entrepreneur Michael C. Platt's highly anticipated cookbook "Michaels Desserts" (Mixed Media Resources; Paperback/eBook; On Sale: Nov. 1, 2022; $19.95; ISBN: 978-1684620470) will be the first title in the Our Tomorrow series published by Mixed Media Resources LLC. The food justice advocate will make his literary debut as the first of four authors in a groundbreaking series created to amplify the voices of teen activists using their gifts to make the world a better place.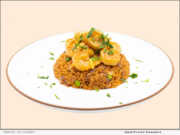 Product Launches: -- TbSpoon, an authentic Mediterranean meal prep delivery service, announced the launch of its southern California operations, the first Mediterranean meal prep service in the U.S. TbSpoon's meals are filled with Mediterranean flavors and offer all the positive benefits of a Mediterranean diet.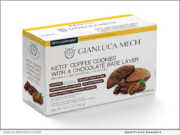 Product Launches: -- Gianluca Mech, a centuries old herbalist company founded in Italy, announced today they are bringing their line of prepared foods and nutrition programs to the United States for the first time. Grounded in hundreds of years of research, Gianluca Mech has distinguished itself in the study of ketosis and has appeared in 29 international scientific publications with the results of their studies.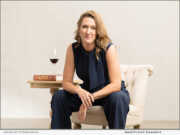 Advertising NEWS: -- Leveraging her knowledge of - and networks in - all aspects of the alcohol beverage space and propelled by a deep personal investment in the agricultural world, industry notable and business strategist Amanda Wittstrom Higgins recently launched Full Cup Solutions, a full-service firm specializing in results driven unconventional planning in the marketing, sales, operations, employee development sectors and beyond.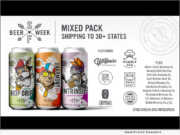 Product Launches: -- The Bay Area Brewers Guild and Half Time Beverage have partnered to launch a series of unique guild-curated mixed packs to celebrate California craft beer and the robust Bay Area craft beer scene. This partnership with a national direct-to-consumer retailer means the Guild will be able to showcase its membership of independent and world-class craft breweries to beer lovers within and outside of the Bay Area.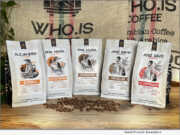 Product Launches: -- Who Is Coffee, Inc., a transparent and direct trade coffee company, announced the launch of an online specialty coffee store that puts the emphasis on the stories of Colombian coffee farmers. Colombian specialty coffee is available for shipping directly to consumers in whole bean or ground coffee in aesthetic packages that prominently display the face and name of the coffee farmer that grew and processed the specialty coffee.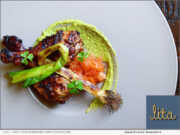 Product Launches: -- Ghaben Partners is excited to announce the grand opening of LITA, a celebration of cultures and flavors influenced by the melting pot of Miami, slated to open January 20, 2022. While contemporary Caribbean cuisine is often overlooked in modern fine dining, LITA will prove that these flavors are undeniably decadent.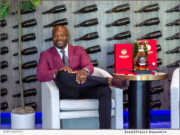 Advertising NEWS: -- Cardinal du Four, 21 Rébellion, a flagship spirit for the Armagnac world and the modern connoisseur's answer to Cognac, has partnered with international businessman, Kofi Nartey, as its first brand ambassador. After hosting several successful events together, the Armagnac maker and the Beverly Hills based real estate broker saw the alignment and knew a partnership was inevitable.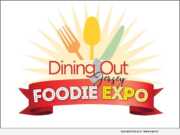 Product Launches: -- Dining Out Media LLC will be hosting the 1st Annual Dining Out Jersey Foodie Expo on Thursday July 15, 2021 from 6 p.m. - 10 p.m. at The Terrace at Biagio's in Paramus, N.J. The event will feature North Jersey's best restaurants, gourmet food shops, BBQ, craft beer, wine, and spirits, as well as celebrity guests, music, and other food-related vendors.