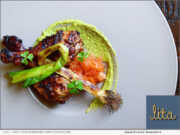 Product Launches: -- Ghaben Partners is excited to announce the grand opening of LITA, a celebration of cultures and flavors influenced by the melting pot of Miami, slated to open January 20, 2022. While contemporary Caribbean cuisine is often overlooked in modern fine dining, LITA will prove that these flavors are undeniably decadent.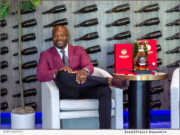 Advertising NEWS: -- Cardinal du Four, 21 Rébellion, a flagship spirit for the Armagnac world and the modern connoisseur's answer to Cognac, has partnered with international businessman, Kofi Nartey, as its first brand ambassador. After hosting several successful events together, the Armagnac maker and the Beverly Hills based real estate broker saw the alignment and knew a partnership was inevitable.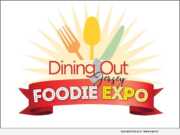 Product Launches: -- Dining Out Media LLC will be hosting the 1st Annual Dining Out Jersey Foodie Expo on Thursday July 15, 2021 from 6 p.m. - 10 p.m. at The Terrace at Biagio's in Paramus, N.J. The event will feature North Jersey's best restaurants, gourmet food shops, BBQ, craft beer, wine, and spirits, as well as celebrity guests, music, and other food-related vendors.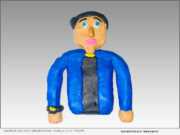 Advertising NEWS: -- Singing Dog Vanilla is proud to welcome Andrew Gillen to the team as our new marketing specialist. Andrew will be responsible for engaging with our fans via social media, communicating with the blogging / influencer community, and connecting with food industry groups.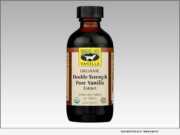 Product Launches: -- Singing Dog Vanilla is introducing an Organic Double Strength Pure Vanilla Extract to the retail market for use in making ice cream and boosting the vanilla flavor in baked goods. Until this launch, Singing Dog Vanilla's double strength vanilla extract was only available in commercial volumes for ice cream manufacturers and large food manufacturers.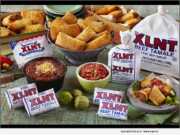 Advertising NEWS: -- XLNT Foods, the oldest continuously operating Mexican food brand in the United States, is no stranger in the supermarket aisle. It's been producing small batch tamales and chili con carne with the same authentic recipe since 1894, but knows its marketing could benefit from more variety.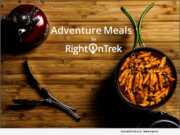 Product Launches: -- RightOnTrek today announced the release of its long-awaited Adventure Meals for backpackers. Their meals use the finest ingredients and preferred preparation and preservations techniques to create a delicious dining experience on the trail.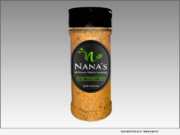 Advertising NEWS: -- Nana's All Purpose Alkaline Seasoning, a premium Himalayan Salt based alkaline blend sold direct to consumers, at nanaseasoning.com, in an 8.4-ounce bottle is being "censored" by Facebook, says Changing The World Foods, LLC. Since October 27, 2020 Facebook has stopped this small business and others from placing paid advertisements.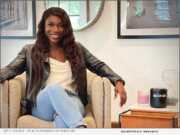 Product Launches: -- Bonsi Inc, a premier manufacturer and retailer of superior small appliances, introduces a new generation of cordless blenders that gives you the power of a traditional blender on the go. Bonsi Blend launch's on Indiegogo on the 26th of January. Bonsi Blend connects directly to RTIC®, Yeti®, and Hydro Flask® bottles. A 25-Volt power pack providing 750-watts of peak power and up to 30 blends per charge.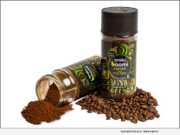 Product Launches: -- Boomi Coffee, the widely recognized beverage brand, introduces the Araku Boomi Instant Coffee to promise unique aroma and flavor to coffee lovers. If you just want to enjoy a delicious cup of coffee without the hassle of brewing it yourself or spending $5 at a coffee shop, your wait is over and you must try Araku Boomi Instant Coffee.