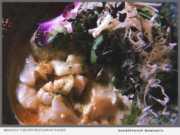 Product Launches: -- A new restaurant has emerged in the former home of an avant garde theater in Williamsburg. Monarch Theater Restaurant, located at 146 Metropolitan Avenue, offers a unique and inspired collection of small- and large-plate Asian dishes, influenced by the cuisine of China, Japan, Korea, Taiwan, and Thailand.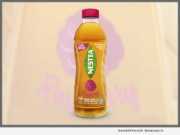 Product Launches: -- Brands Within Reach (BWR) announced today the introduction of a new line of Nestea 17.6 ounce ready-to-drink natural black and green teas offered in four flavors: Black Tea lemon, Black Tea Peach, Green Tea Raspberry, Green Tea Lime and Mint.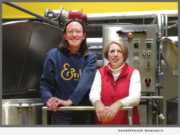 Product Launches: -- ENKI Brewing Company announced the launch of Raspberry Bomb Saison (RBS) March 8 in its taproom, highlighting the exploding role of women in the beer business. ENKI Brewer, Kendra Gephart, created RBS using a blend of hops developed by the members of Pink Boots Society.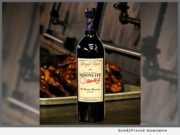 Product Launches: -- Two years in the making and the Moonlite Bar-B-Q Inn is now ready to unveil a new sweet red wine that pairs perfectly with its award-winning barbecue. It's called Pit Master Reserve and it's produced by the most award-winning Kentucky winery too. It'll make you swoon at the moon.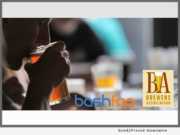 Advertising NEWS: -- Bash Foo becomes the first Ohio digital marketing agency to join the Brewers Association as an allied trade/supplier. The Brewers Association is the national association representing the interests of craft brewers and whose purpose is to promote and protect small and independent American brewers.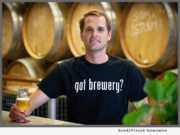 Advertising NEWS: -- After several national media outlets ran headlines questioning the future of the craft brew industry, Farrell Tiller of Redevelopment Management Associates interviewed leading craft brew experts to discuss the industry's growth potential in Florida. Tiller also recently travelled to Nashville for the National Craft Brew Conference to meet with leading breweries.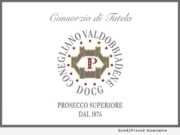 Advertising NEWS: -- The Conegliano Valdobbiadene Prosecco Superiore D.O.C.G. announces that Charles Communications Associates (CCA) is now their agency of record for the United States. The Consortium is a private body created to represent vine-growers, wine making companies and bottlers from Conegliano Valdobbiadene and to safeguard the standards of the D.O.C.G. criteria in crafting wines of the highest quality and distinct provenance.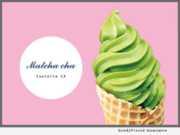 Product Launches: -- Lovely and yummy, Matcha dessert shop "Matcha cha" with its signature Matcha soft-serve ice cream is making Sawtelle debut on March 31, 2018. Enjoy the authentic Matcha flavor delivered from Kyoto, Japan!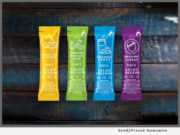 Product Launches: -- Hak's, a leading manufacturer of clean ingredient sauces, condiments, and prepared foods looks forward to showcasing its full product line at the Winter Fancy Foods show, Booth #6406, from January 21 - 23 in San Francisco. Hak's products feature a unique combination: They're all designed by celebrity chef and founder Sharone Hakman, while offering great taste AND clean ingredients.
Product Launches: -- The CEO of BioMineral Tea Organic Minerals Inc., Frankie Alfonso, discovered the visual evidence of biomineral structure and their various bio-photonic colors. A biomineral is an organic mineral from an herb which shares the same chemistry as the human body and is the key element which provides positive and negative electric charges to all cells and vital organs. Each different color biomineral represents a different frequency of energy which can also be measured in electron volts (eV).