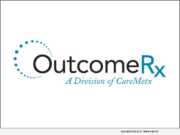 Product Launches: -- OutcomeRx (ORx), a division of CareMetx, LLC, announced today a new reinsurance product to provide coverage access to high-cost specialty drugs including therapies in the emerging cell and gene therapy market.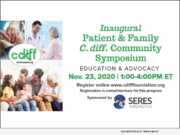 Product Launches: -- C Diff Foundation announced today that the Inaugural Patient, Family, and Caregiver C. diff. Live Virtual Symposium will be hosted on November 23, 2020 at 1 p.m.-4 p.m. EST with keynote topic-experts dedicated in disciplines of healthcare, pharma, biotech, and academia. The event is complimentary with online registration.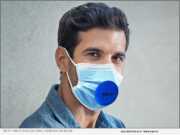 Product Launches: -- New York based Best Virus Shields (BestVirusShields.com) is the manufacturer of a new "oral" COVID-19 respirator mask for use in high-risk environments. Today the company announced that its President, Thomas Leahy, would stand on 7th. Ave. at the NW corner of 42nd. Street from 10 a.m. to 2 p.m. on Nov. 25 and 26 to demonstrate the efficacy of the company's oral respirator mask.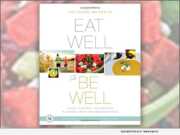 Product Launches: -- Jan Tilley, a nationally recognized dietitian specializing in chronic disease management, has just released a third book dedicated to helping those suffering with chronic inflammation. Entitled "Eat Well to Be Well: Living Your Best Life Through the Power of Anti-Inflammatory Food" (ISBN: 978-1626342668), the book summarizes the health risks so many face due to the fact the American diet has become completely unbalanced.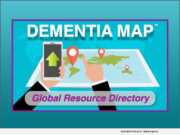 Product Launches: -- JADCOM Media LLC announced today that Lori La Bey of Alzheimers Speaks and Dave Wiederrich of Memory Cafe Directory have created Dementia Map at DementiaMap.com - the first Global Resource Directory and event calendar for families and professionals.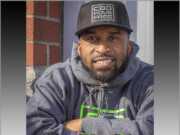 Advertising NEWS: -- Former Seahawk strong safety and Super Bowl XLVIII Champion Jeron Johnson has signed on as an Ambassador for CBD Move Free, a Washington State-based CBD company. "It is an honor to have Jeron onboard," states Jonas Roeser, CEO. "We look forward to his insight and support for our product refinement and educational outreach."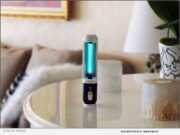 Product Launches: -- Uvilite has developed a safe and powerfully effective ultraviolet sterilizing light technology for everyday residential use. Ideal for homes, cars and any other areas where germs are present, Uvilite uses hospital-grade technology that protects and empowers people to fight germs when and where they want to.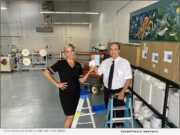 Product Launches: -- Kona Mask Co. LLC, located in Kailua-Kona near Costco, will begin producing N-95 and flat-pleated masks using two automated machines. "We can produce 1 million masks every 3 weeks made right here in Hawaii," says Nicolas Garcia, CEO of Kona Mask.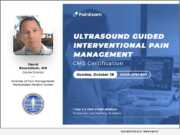 Product Launches: -- PainExam, a prestigious CME certified pain medicine board review platform, develops new and exclusive Ultrasound Pain Management CME Courses, schedules next live CME webinar event for Oct. 18, 2020.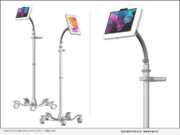 Product Launches: -- The Joy Factory, Inc. proudly presents AgileGo(TM) a new line of mobile tablet carts in support of the healthcare industry. These rolling carts are specifically designed for nurses, doctors, and clinicians to address increasing demands for telehealth, patient engagement, and patient interpretation.