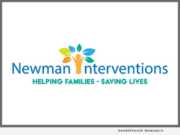 Product Launches: -- Robert "Bobby" Newman announces that his company Newman Intervention Services has just achieved full certification from LegitScript. This certification means that any family or individual looking for help for an addicted loved one can trust that Newman Intervention Services has fully passed the rigorous requirements for legality, safety and transparency established by LegitScript.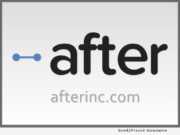 Product Launches: -- After, Inc., the global leader Warranty Analytics Solutions since 2005, will be a major participant in the Field Service Medical Conference on February 25-27, 2019. The company announced today that it plans to introduce a powerful suite of optimization solutions at the conference, designed specifically for Medical Device & Medical Equipment manufacturers.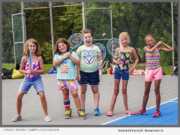 Product Launches: -- Brainy Camps Association, which provides camps for children with chronic health conditions, announced that it will be launching a family camp for youth with celiac disease in summer 2019. Adding to its consortium of 12 condition-specific camps, Be Gluten Free Family Camp, or BG Free for short, was founded in conjunction with the Gastroenterology Department of Children's National Health System.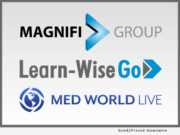 Product Launches: -- Magnifi Group, Inc. has announced the release of an Application Program Interface (API) between its eLearning Learn-WiseGo platform and the Med World Live video delivery platform. This integration allows authorized sales trainees to view Med World Live videos directly in their Learn-WiseGo content library.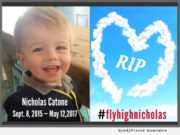 Advertising NEWS: -- This week, the non-profit Learn The Risk launched five billboards on the East Coast, including New York and Boston, honoring Nicholas Catone, a healthy 20-month old boy who lost his life to vaccines. The five-city billboard campaign aims to raise awareness of vaccine side effects, including death.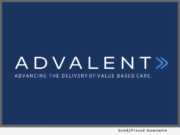 Product Launches: -- Advalent, a market-leading healthcare technology company focusing on payer solutions announced today the launch of a new network contracting and analytics product - Network 360(TM). Designed for payers and risk bearing healthcare providers, Network 360 is a breakthrough analytics platform that analyzes network, enables value-based contracting, and manages both upside and downside risk.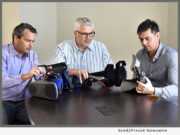 Product Launches: -- An idea for a new medical device for foot pain surfaced when podiatrist Dr. Patrick DeHeer suffered from posterior tibial tendonitis - a common foot and ankle problem - after taking up running. Since traditional treatment options weren't efficient or effective enough, DeHeer and his partners formed IQ Med LLC and developed The Equinus Brace.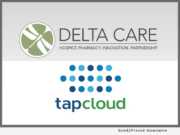 Product Launches: -- The simple touch of a finger sparks the newest innovation in the quest for quality, responsive patient-centered care. Adapt by Delta Care Rx, an advanced disease management and therapeutics solution, debuts a patient-clinician communication interface powered by TapCloud, a leading provider of real time patient generated health data.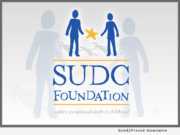 Product Launches: -- The Sudden Unexplained Death in Childhood (SUDC) Foundation is pleased to announce the launch of its affiliate in the United Kingdom, SUDC UK. The SUDC Foundation, which is based in the United States, serves over 800 families in 18 countries who have experienced the unique challenges and unanswered questions that follow a sudden, unexpected and unexplained loss of a child.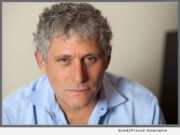 Product Launches: -- Jay Newman, founder and executive director of Champions for Humanity, founded this 501(c)(3) charitable organization to bring a leading-edge embodiment of ionic silver - Opti-Silver - to millions of people who need safe drinking water and are suffering needlessly from infectious disease. He simply wants to do some good in the world.