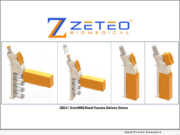 Product Launches: -- Zeteo Biomedical LLC announced today the availability of the ZEOx1 OrionMRQ™ nasal drug and vaccine delivery device. Zeteo's latest innovative delivery device provides pharmaceutical and biotech companies developing drugs, peptides, proteins, monoclonal antibodies and vaccines with precise, metered unit dose systemic delivery via the nasal route.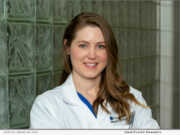 Product Launches: -- DermMedical, a new dermatology practice located in Wilton, Connecticut, is focused on setting itself apart from other dermatology practices in the region. Dr. Annette Czernik is quite simply a dermatologist with a mission who's partnering with the community and providing the best patient-centered care around.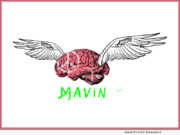 Product Launches: -- Today, a Wisconsin startup, 3oi LLC announces the launch of the Mavin App, a mental health app to help the world conquer mental health in addition to supporting and educating the masses. Furthermore, the 3oi team is also proud to publicize that we are onboarding participants to the Conscious Venture Lab Cohort 8 Accelerator program.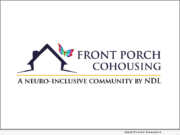 Advertising NEWS: -- Front Porch Cohousing is excited to announce the launch of their new brand and the inspiration behind that change. As a cohousing community of private homes clustered around shared space, Front Porch Cohousing will intentionally design spaces to create opportunities for those with and without neuro or cognitive disabilities to build meaningful and lasting relationships.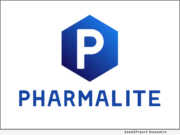 Product Launches: -- Geminid Systems, Inc. today announced the global rollout of a SaaS super-app that aims to improve pharmaceutical operations by helping field teams easily overcome challenges arising from the ongoing COVID pandemic.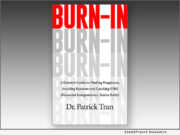 Product Launches: -- Legacy Launch Pad Publishing is releasing "Burn-In: A Doctors Guide to Finding Happiness, Avoiding Burnout and Catching FIRE (Financial Independence, Retire Early)" (ISBN 978-19514079-0), the second book by Dr. Patrick Tran.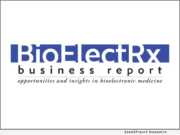 Product Launches: -- Neurotech Reports, the San Francisco, California publisher of market intelligence for the healthcare industry, announced the launch of a new monthly newsletter covering the bioelectronic medicine industry, one of the newest and fastest growing industry segments. The publication, BioElectRx Business Report, is the first industry newsletter devoted to bioelectronic medicine.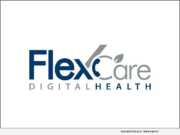 Advertising NEWS: -- With more than 3,000 entries from around the globe, The Academy of Interactive and Visual Arts just announced the winners of its 16th Annual w3 Awards. FlexCare Digital Health, a leading provider of online and on-demand healthcare delivery, brought home a total of four awards and was recognized in the Mobile Apps and Mobile Features' categories.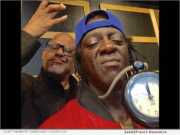 Advertising NEWS: -- Chuck D and Flavor Flav of Public Enemy, Coolio, Kid Frost and the Dogg Pound's Kurupt are just a few of the hip hop pioneer veterans who responded when bass player / music producer Clint "Payback" Sands reached out to his friends, inviting them to sound the alarm and participate in the "Check Your Risk" awareness campaign, an initiative of Preventive Lifestyle Assistance Network (PLAN).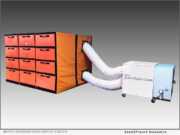 Product Launches: -- Mopec, the nationwide leader in pathology, anatomy, mortuary and necropsy equipment and supplies, is proud to announce the latest innovation and addition to its Guardian Systems product line. The Mopec Guardian Quick-Deploy Cooler is adaptable, portable, and is a rapidly deployable system for the long term storage of human remains.