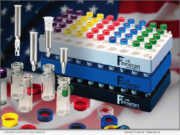 Product Launches: -- Laboratory Supply Distributors Corp. is excited to announce that it's launched a new brand - ChromOne. This new brand has an expanded chromatography consumable products line, website and logo too.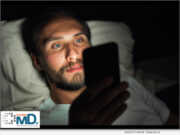 Product Launches: -- OverSightMD Inc. announces the launch of Connected Therapy Cloud℠, a revolutionary solution for return-to-use prevention and ongoing relapse management for individuals struggling with Substance Use Disorder (SUD). Connected Therapy Cloud will provide hourly relapse rounding by specialized nurses and immediate coordination with their therapist.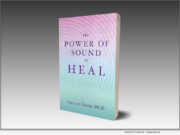 Product Launches: -- Sound Therapy expert Dr. Shelley Snow is launching her new book, "The Power of Sound to Heal" (IBSN 978-0228876915; June, 2022); the book hit #1 for 3 days in a row on Amazon's KDP charts. It introduces new audiences to the emerging fields of Sound Therapy and Sound Healing. "The Power of Sound to Heal" contains easy-to-learn tools that use sound to promote mental and physical health.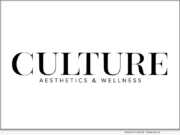 Product Launches: -- Culture Aesthetics & Wellness, a new med spa located in the Farragut community, has recently opened its doors with a mission to offer the people of Knoxville and East Tennessee a true, all-inclusive experience, owners say. It's been a labor of love, but the practice established its sophisticated, state-of-the-art facility off Concord Road followed by the launch of its cutting-edge website, all to rave reviews from an eager client-base.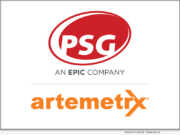 Product Launches: -- Artemetrx®, the industry's most preeminent platform for integrated drug cost management, is now even more robust with the launch of its new module, Artemetrx Extend™. With greater insights and analytics, Artemetrx Extend is a custom reporting tool that provides unparalleled data access through its user-friendly platform.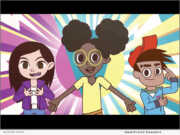 Product Launches: -- Founded by two black doctors who tired of watching patients who looked like them die sicker and younger, Welfie is launching "Booster Troop," a fun health media literacy initiative that helps underserved children better spot misinformation. It launches October 24 for Media Literacy Week, and it includes a 7-minute animated episode in both English and Spanish, a lesson plan, and other classroom materials. Welfie provides culturally competent health and mental health education and care coordination to schools.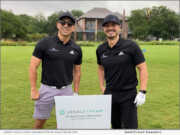 Product Launches: -- First established in 2019, LegalStream, a U.S. based SaaS company, today announced their brand new APP to help streamline your personal injury case, and they did it right here in San Antonio, Texas. LegalStream has stepped up, filled the communication gap plaguing the personal injury business, and has developed an online directory of the largest networks of personal injury attorneys and healthcare providers across the nation.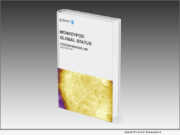 Product Launches: -- GIDEON, the world-leading infectious diseases database, released their robust Monkeypox ebook at no cost. This step aligns with GIDEON's mission to advance the fight against infectious diseases. The "Monkeypox: Global Status" ebook is authored by leading infectious disease specialists and clinicians, including Stephen Berger, MD, the co-founder of GIDEON.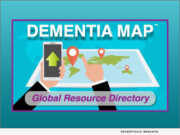 Product Launches: -- ADCOM Media LLC announced today that its Dementia Map Global Resource Directory, which includes an Events Calendar, Glossary, and more, now offers an Affiliate Program. Dementia Map Global Resource Directory is free for visitors to search for dementia-related and other caregiving resources.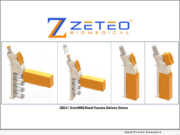 Product Launches: -- Zeteo Biomedical LLC announced today the availability of the ZEOx1 OrionMRQ™ nasal drug and vaccine delivery device. Zeteo's latest innovative delivery device provides pharmaceutical and biotech companies developing drugs, peptides, proteins, monoclonal antibodies and vaccines with precise, metered unit dose systemic delivery via the nasal route.