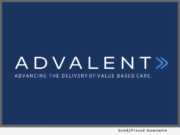 Product Launches: -- Advalent, a market-leading healthcare technology company focusing on payer solutions announced today the launch of a new network contracting and analytics product - Network 360(TM). Designed for payers and risk bearing healthcare providers, Network 360 is a breakthrough analytics platform that analyzes network, enables value-based contracting, and manages both upside and downside risk.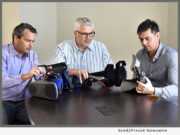 Product Launches: -- An idea for a new medical device for foot pain surfaced when podiatrist Dr. Patrick DeHeer suffered from posterior tibial tendonitis - a common foot and ankle problem - after taking up running. Since traditional treatment options weren't efficient or effective enough, DeHeer and his partners formed IQ Med LLC and developed The Equinus Brace.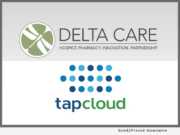 Product Launches: -- The simple touch of a finger sparks the newest innovation in the quest for quality, responsive patient-centered care. Adapt by Delta Care Rx, an advanced disease management and therapeutics solution, debuts a patient-clinician communication interface powered by TapCloud, a leading provider of real time patient generated health data.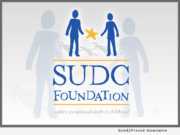 Product Launches: -- The Sudden Unexplained Death in Childhood (SUDC) Foundation is pleased to announce the launch of its affiliate in the United Kingdom, SUDC UK. The SUDC Foundation, which is based in the United States, serves over 800 families in 18 countries who have experienced the unique challenges and unanswered questions that follow a sudden, unexpected and unexplained loss of a child.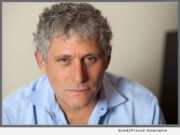 Product Launches: -- Jay Newman, founder and executive director of Champions for Humanity, founded this 501(c)(3) charitable organization to bring a leading-edge embodiment of ionic silver - Opti-Silver - to millions of people who need safe drinking water and are suffering needlessly from infectious disease. He simply wants to do some good in the world.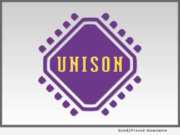 Product Launches: -- Today at Medica, the world's largest medical event, RoweBots, an embedded software company, announces the immediate availability of Unison MedicalOS, a real-time operating system (RTOS) for medical applications and wearable devices.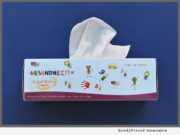 Product Launches: -- Every sneeze, big or small deserves a vehement "Gesundheit!" The word Gesundheit is German and is used to wish Good Health, especially after someone sneezes. A Good Health Company, Inc. is excited to introduce their new and first product "Gesundheit!" facial tissue, along with its slogan "The Good Health Experience."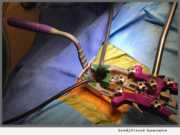 Product Launches: -- TeDan Surgical Innovations (TSI) today announced the launch of the Phantom XL3(TM) Lateral Access System for lumbar spine surgical retraction. A full product release will be held later this month at the North American Spine Society Meeting (NASS) in Orlando from October 25 to 27.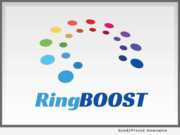 Advertising NEWS: -- RingBoost, a premier national provider of enhanced telecom services, today announced that Ascend Hospice has joined its 1-800-HOSPICE(TM) network. 1-800-HOSPICE is a national network of hospices that make use of the premium phone number services offered by RingBoost and share marketing services, including listings in the network's AIDEFINDER directory. Ascend has secured the exclusive rights to use the 1-800-HOSPICE marketing phone number in New Jersey and Massachusetts.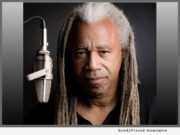 Advertising NEWS: -- Geek Club Books, Inc., an autism nonprofit, today launched #Activate4Autism movement, a public awareness campaign as a part of National Bullying Prevention Month. The autistic are often misunderstood, marginalized, undervalued and 3 times more likely to be victims of bullying. The campaign brings together voice, stage and film actors, children's authors, comic artists and autistic advocates who activate their voices for autism, speaking out for acceptance and inclusion.