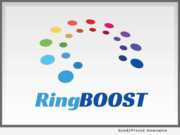 Advertising NEWS: -- RingBoost, a premier national provider of enhanced telecom services, today announced that Ascend Hospice has joined its 1-800-HOSPICE(TM) network. 1-800-HOSPICE is a national network of hospices that make use of the premium phone number services offered by RingBoost and share marketing services, including listings in the network's AIDEFINDER directory. Ascend has secured the exclusive rights to use the 1-800-HOSPICE marketing phone number in New Jersey and Massachusetts.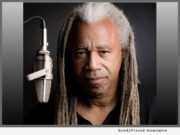 Advertising NEWS: -- Geek Club Books, Inc., an autism nonprofit, today launched #Activate4Autism movement, a public awareness campaign as a part of National Bullying Prevention Month. The autistic are often misunderstood, marginalized, undervalued and 3 times more likely to be victims of bullying. The campaign brings together voice, stage and film actors, children's authors, comic artists and autistic advocates who activate their voices for autism, speaking out for acceptance and inclusion.
Product Launches: -- The CEO of BioMineral Tea Organic Minerals Inc., Frankie Alfonso, discovered the visual evidence of biomineral structure and their various bio-photonic colors. A biomineral is an organic mineral from an herb which shares the same chemistry as the human body and is the key element which provides positive and negative electric charges to all cells and vital organs. Each different color biomineral represents a different frequency of energy which can also be measured in electron volts (eV).