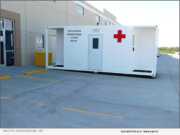 Product Launches: -- Pacific Engineering, Inc., winner of the U.S. Small Business Administration's 2014 Tibbetts Award for innovative technology, in response to the pandemic, has focused its resources on the development of a family of composite shelters that can be used as mobile test centers and patient treatment.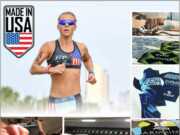 Product Launches: -- Colorado-based sports apparel company, Epix Gear, has announced the re-shoring of their apparel production with the opening of a made in the USA facility in Tempe, Arizona.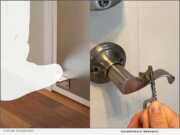 Product Launches: -- A third-generation, family-owned and operated ornamental iron and metal fabrication company, Fortin Ironworks, is stepping up to create new products driven by a surge in consumer safety. These American-made products are destined to be an integral part of the "new normal."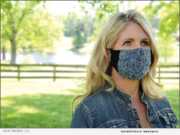 Product Launches: -- EHOP Health, a chronic disease reversal company headquartered in Apex, NC and Harriss & Covington, a hosiery mill headquartered in High Point, NC, recently delivered reusable face masks to customers across North Carolina and the United States. The first business to receive the Easy Masks reusable masks was Weaver Street Market.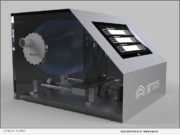 Product Launches: -- Tampa Bay startup developing smart home control systems, Atmos Home, has now shifted gears to produce a new type of ventilator to address the nationwide ventilator shortage due to the COVID-19 crisis.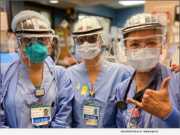 Product Launches: -- TrueHero Face Shields are the result of good old American ingenuity and the entrepreneurial spirit that drives our country. Recognizing that the need for such shields was only going to grow with the spread of COVID-19, plastics manufacturer, Jay Baker, of Jamestown Plastics, rallied his troops and, in a matter of days, designed and began manufacturing TrueHero™ Face Shields at his facility.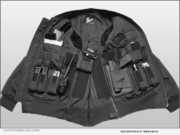 Product Launches: -- Gattopardo USA Corp. is the company behind a new product launch for the first and only Parabellum Kevlar-wear designed for everyday concealed carry. Unlike nothing else on the market, this state-of-the-art protection and defense wear incorporates features that are not only high-tech, but stylish too.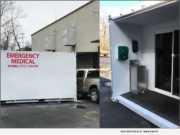 Product Launches: -- In response to the COVID-19 pandemic affecting every corner of the world, a 24-year-old pre-medical student teamed up with his father to design and manufacture the Mobile Pathogen Testing Unit (MPTU) to be used to combat this viral outbreak. Chase Berman, a current Infectious Diseases researcher at University of California Irvine, and his father, Christopher Berman, have brought forth a mobile unit converted from a 20-foot shipping container, capable of mass viral testing in a highly efficient manner.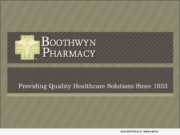 Product Launches: -- Boothwyn Pharmacy, a PCAB-accredited compounding pharmacy located mere minutes from the heart of Kennett Square, Pennsylvania, has dedicated resources to manufacture hand sanitizer.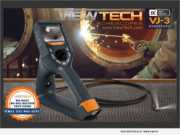 Product Launches: -- With the use of side-view cameras being a necessity for certain remote visual inspections (RVI), ViewTech Borescopes is announcing the launch of their newest inspection video borescope, the VJ-3 Dual Camera. The VJ-3 Dual Camera facilitates viewing both straight ahead and 90 degrees. Users are easily able to switch between the two cameras while keeping the insertion tube inside the inspection area.