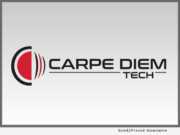 Product Launches: -- Carpe Diem Technologies, Inc. (Carpe Diem) has signed an exclusive license agreement with the University of Minnesota for the commercialization of breakthrough printed electronics technology. The technology is called SCALE (Self-aligned Capillarity-Assisted Lithography for Electronics), and is particularly suitable for printing on flexible substrates, such as paper and plastic.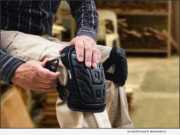 Product Launches: -- Braxtly Tools, a leader in heavy duty and industrial grade tools for Professionals and serious DIYers, announces the launch of their new Heavy-Duty Gel Knee Pads to combat knee and joint pain commonly found from prolonged kneeling.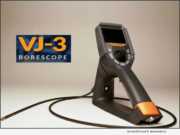 Product Launches: -- ViewTech Borescopes will exhibit at 2019 PowerGen International from November 19-21 at the Ernest N. Morial Convention Center in New Orleans. ViewTech sales consultant Joel Greene will conduct live demonstrations of the newly released VJ-3 video borescopes.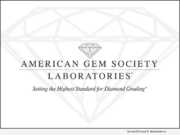 Product Launches: -- AGS Laboratories announces the launch of their grading reports in a digital platform. The digital documents serve as an official grading report and will be formatted the same as AGS Laboratories' printed documents.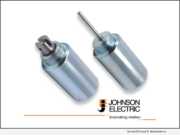 Product Launches: -- Continuing to confound the competition and impress manufacturers in 77 countries, Johnson Electric is proud to announce today the release of their new 1 1/2 x 2 1/2 STA-model tubular solenoid. The product improves upon current brass sleeve technology by providing a longer stroke, higher cycles, and better mounting capacity.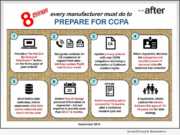 Advertising NEWS: -- After, Inc., a pioneer in the Warranty Services industry, has delivered innovative warranty marketing, analytics and program management services to top-tier manufacturers since 2005. As an industry leader, After, Inc. stays on top of regulations that may affect its manufacturing clients. The California Consumer Protection Act (CCPA) is one of these.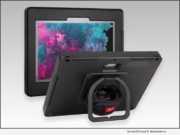 Product Launches: -- The Joy Factory, Inc. announced today that it is launching two new rugged cases to expand its aXtion line of tablet cases. These cases are specifically designed for the Surface Go. As a proud Microsoft Designed for Surface Partner, The Joy Factory is committed to designing products that will enhance the user's experience in the most effortless way.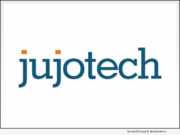 Product Launches: -- Jujotech, a leading company in the push to transform business and industry through the use of augmented reality and remote assist, is introducing Fusion AR with WorkLogic, its latest solution that delivers actionable workflows to connected workers wherever they may be.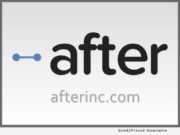 Product Launches: -- After, Inc., a global leader in the warranty services industry since 2005, announced today that it will launch QuickReg, its next-generation registration tool, at the 2019 Warranty Chain Management Conference.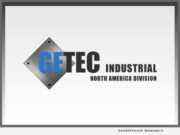 Advertising NEWS: -- Getec Industrial announces the launch of its redesigned website. The site has been updated with a new look and feel that incorporates the latest features of online web design, as well as optimizing the site for mobile devices such as phones and tablets.