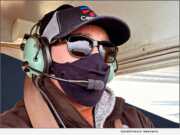 Product Launches: -- Zootility, a design-driven US manufacturing company, launches a mask to provide comfort and protection to both those who are wearing masks just for a quick trip to the grocery store as well as essential workers who are masked 8+ hours per day.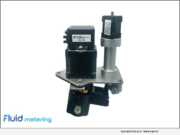 Product Launches: -- Fluid Metering Inc. a microfluidic solutions provider is pleased to introduce the FVD series of variable dispense pumps (patent pending). As microfluidics continue to emerge as powerful technology in the life sciences sector so is the desire to simplify fluidic architecture.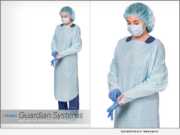 Product Launches: -- Mopec, the nationwide leader in pathology, anatomy, mortuary and necropsy equipment and supplies, introduced disposable shoe covers as well as two different types of disposable gowns under their Mopec Guardian Systems line of personal protective equipment (PPE).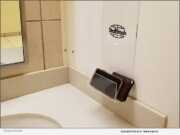 Product Launches: -- From schools and restaurants to healthcare facilities and airports, management is working to find solutions to minimize viral spread by providing cleaner and safer restrooms for their visitors and employees. And, StallStash is working to meet that demand.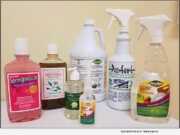 Product Launches: -- Microcide® Inc. a leading Michigan based biotechnology company, today announced the test results of its COVID-19 faster virus killing range of products, PRO-SAN® Cleaner sanitizer, SILKY-SOFT® hand sanitizer, and DENTORAL® mouthwash.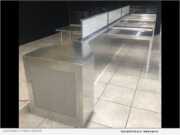 Product Launches: -- LuciGold today announced the development of our newest product line, Hygeia (patent pending*), a custom designed line of furniture with built-in High Efficiency Particulate Air (HEPA) Filtration Systems.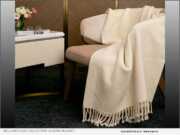 Product Launches: -- While the pandemic continues to shatter businesses and the world is urged to stay at home, Allie Petrova, founder of Bellani, a luxury merino wool blanket maker, decided to bring warmth into people's homes and lives. Like many other professionals, Petrova, a North Carolina tax attorney, replaced in-person, client meetings with virtual ones.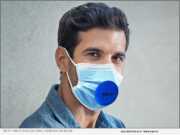 Product Launches: -- New York based Best Virus Shields (BestVirusShields.com) is the manufacturer of a new "oral" COVID-19 respirator mask for use in high-risk environments. Today the company announced that its President, Thomas Leahy, would stand on 7th. Ave. at the NW corner of 42nd. Street from 10 a.m. to 2 p.m. on Nov. 25 and 26 to demonstrate the efficacy of the company's oral respirator mask.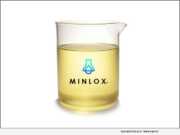 Product Launches: -- MINLOX, LLC, a chemical manufacturer based in Newport Beach, California, with multiple blending facilities globally, today announced the launch of its proprietary formula used to treat recreation waters as well as watersheds.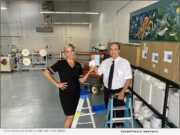 Product Launches: -- Kona Mask Co. LLC, located in Kailua-Kona near Costco, will begin producing N-95 and flat-pleated masks using two automated machines. "We can produce 1 million masks every 3 weeks made right here in Hawaii," says Nicolas Garcia, CEO of Kona Mask.