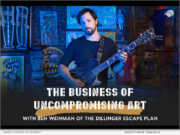 Product Launches: -- Online music learning platform Soundfly has released a brand new course with Ben Weinman, guitarist, songwriter, and founding member of The Dillinger Escape Plan, on the business of making art without compromising one's values or integrity. The Business of Uncompromising Art is a course like no other, and musicians of all types can find it today in Soundly's digital library of creative music courses.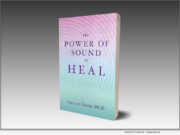 Product Launches: -- Sound Therapy expert Dr. Shelley Snow is launching her new book, "The Power of Sound to Heal" (IBSN 978-0228876915; June, 2022); the book hit #1 for 3 days in a row on Amazon's KDP charts. It introduces new audiences to the emerging fields of Sound Therapy and Sound Healing. "The Power of Sound to Heal" contains easy-to-learn tools that use sound to promote mental and physical health.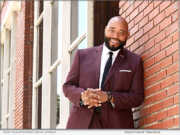 Product Launches: -- On February 17, 2023, Houston, Texas pianist/composer Melvin Johnson will offer a gift to the world with his debut album, "Little Red Wagon," overflowing with musical narratives on family love and the life lessons they provide. Johnson, who once thought of himself as only a live performer, found a unique hunger for recording and production during COVID lockdown.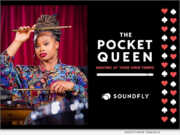 Product Launches: -- Soundfly's newest online course, "The Pocket Queen: Moving at Your Own Tempo," is out today as part of the platform's digital subscription library. This course, led by drummer, producer, and viral content creator, Taylor Gordon, aka The Pocket Queen, teaches modern rhythm and drumming concepts and music production, as well as strategies for finding one's authentic creative self.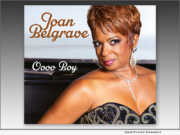 Product Launches: -- Dynamic singer and songwriter Joan Belgrave latest EP release, "Oooo Boy," gives expression to three distinct declarations of love. With her lush voice drawing liberally from gospel, soul, and pop traditions, Joan gives her all on these tunes, which are produced by Sanchez Harley (Shirley Caesar, Mighty Clouds of Joy, RiZen and others).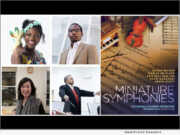 Product Launches: -- The Lowell Chamber Orchestra announces the release of its second album, "Miniature Symphonies," a project started at the height of the pandemic, and designed to keep selected composers and musicians active at a time of insecurity in the performing arts.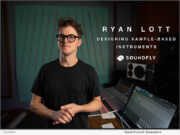 Product Launches: -- Online music school Soundfly has joined forces with Son Lux founder and bandleader, Ryan Lott, to release a new, in-depth course exploring Lott's unique approach to making emotionally compelling music by starting with custom-built digital instruments. "Ryan Lott: Designing Sample-Based Instruments" is available today as part of Soundly's subscription library of creative music courses.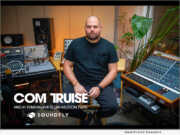 Product Launches: -- Online music school Soundfly has teamed up with dynamic producer Seth Haley, more popularly known as Com Truise, to release a new course on creating sci-fi-inspired electronic music. "Com Truise: Mid-Fi Synthwave Slow-Motion Funk" is available today as part of Soundfly's premium course subscription program, where students get unlimited access to a full library of creative music courses.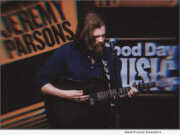 Product Launches: -- With the title track of his latest album, "Things To Come" climbing national radio airplay charts, San Antonio, Texas country artist Jeremy Parsons is hitting the road. The international iTunes chart-topper has just announced a series of April and May concert dates that will bring his tour to Tennessee, North Carolina and Virginia.
Advertising NEWS: -- Jonathan McKay better known by his social audience as RoarJMcKay, founder of Keeping Tabs Media, dedicates this winter's accomplishments to his grandmother through COVID-19 recovery and daughter Kali McKay as she celebrates her first birthday. Being a strong influence throughout childhood his grandmother instilled strong beliefs in literacy, mathematics, and fashion.