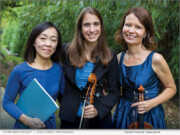 Product Launches: -- Charles E. Smith Life Communities (CESLC) today announced the launch of a new LifeLAB program offering complimentary community classes, events and webinars for today's modern elder. The program offers fun and interactive learning opportunities to tour and learn about the benefits of living at Charles E. Smith Life Communities while enjoying music, wine, coffee, hors d'oeuvres, interactive art and more.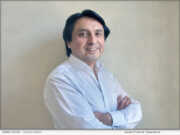 Product Launches: -- Boris Cepeda, an accomplished pianist and conductor, will now call Atlanta home. It's a groundbreaking move made possible through a "genius" visa designated for individuals with extraordinary abilities. This move marks a significant chapter in his illustrious career.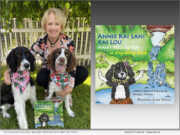 Product Launches: -- Children's sing-along book author and vocalist Bridget Burton (pen name) known in her community as Barbara Burton Graf, just published her second children's book "Annie Kai Lani Kai Lou: Maui's Beloved Pup" (ISBN 978-0989562416; Softcover) this month. The illustrated book, designed for early readers, is captured in both a soft cover print, eBook (Kindle) and video/cartoon versions and includes upbeat Hawaiian music with steel guitar and ukulele and vocals by the author herself.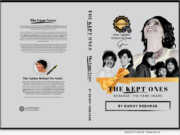 Product Launches: -- VocalzMusic & Publishing announces that famed Motown songwriter, recording artist and lone female member of legendary R&B sibling singing group, DeBarge, Bunny DeBarge released her newly revised, tell all memoir, "The Kept Ones: DeBarge, The Fame Years," in print, with a gold ribbon design, on Monday, June 19, 2023.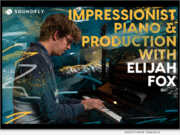 Product Launches: -- Today, pianist and producer Elijah Fox welcomes musicians into his exciting new course with online music education hub Soundfly. In it Elijah explores his singular approach to writing, improvising, and producing the "Impressionist" music for which he's become widely known; a style that has hypnotized fans around the world, been championed by collaborators like Yussef Dayes, Tom Misch, and Kiefer, and become the foundation for Drake & 21 Savage's hit "Major Distribution."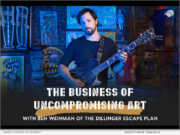 Product Launches: -- Online music learning platform Soundfly has released a brand new course with Ben Weinman, guitarist, songwriter, and founding member of The Dillinger Escape Plan, on the business of making art without compromising one's values or integrity. The Business of Uncompromising Art is a course like no other, and musicians of all types can find it today in Soundly's digital library of creative music courses.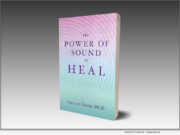 Product Launches: -- Sound Therapy expert Dr. Shelley Snow is launching her new book, "The Power of Sound to Heal" (IBSN 978-0228876915; June, 2022); the book hit #1 for 3 days in a row on Amazon's KDP charts. It introduces new audiences to the emerging fields of Sound Therapy and Sound Healing. "The Power of Sound to Heal" contains easy-to-learn tools that use sound to promote mental and physical health.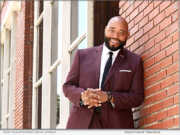 Product Launches: -- On February 17, 2023, Houston, Texas pianist/composer Melvin Johnson will offer a gift to the world with his debut album, "Little Red Wagon," overflowing with musical narratives on family love and the life lessons they provide. Johnson, who once thought of himself as only a live performer, found a unique hunger for recording and production during COVID lockdown.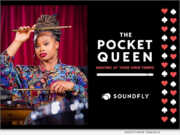 Product Launches: -- Soundfly's newest online course, "The Pocket Queen: Moving at Your Own Tempo," is out today as part of the platform's digital subscription library. This course, led by drummer, producer, and viral content creator, Taylor Gordon, aka The Pocket Queen, teaches modern rhythm and drumming concepts and music production, as well as strategies for finding one's authentic creative self.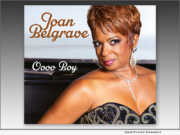 Product Launches: -- Dynamic singer and songwriter Joan Belgrave latest EP release, "Oooo Boy," gives expression to three distinct declarations of love. With her lush voice drawing liberally from gospel, soul, and pop traditions, Joan gives her all on these tunes, which are produced by Sanchez Harley (Shirley Caesar, Mighty Clouds of Joy, RiZen and others).