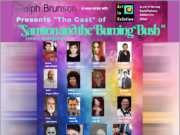 Product Launches: -- Ralph Brunson Productions, in association with Art-In-Relation, announces the world premiere fully staged production of "Samson and the Burning Bush." Jan. 10-12 at the Long Beach Playhouse Studio Theater.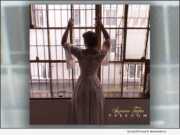 Product Launches: -- INDIE CHAMELEON, a new innovative record label that puts the artist at the core of everything they do, has released their first fully produced single and music video combination with the song available October 25 and the music video released today.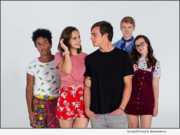 Product Launches: -- Producers Steve Barnett, Gabriel Vasquez, and Alan Powell, and Executive Producer Corby Pons, announce the start of principal photography on the inspiring original musical "A WEEK AWAY" scheduled for nationwide theatrical release in 2020.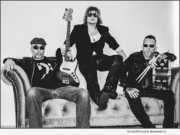 Product Launches: -- In anticipation of their upcoming 2020 EP release, California Villain announced they will release their first single "A Little After Midnight" on October 31. This is an absolute fun rocking tune, with true California style.
Product Launches: -- Today, Mikiko Miyakawa, the New York-based composer/pianist, originally from Japan, announced that her classical piano album "Elegy In Violet" was released Sept. 20 by Centaur Records. Mikiko is a former new wave keyboardist and manager to Eiko Shuri.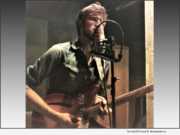 Product Launches: -- Indie-rock singer-songwriter Ryan Chernin, whose debut single, "Look Right," rocketed up to 25 on Mediabase's AC Chart, just under Ariana Grande's "breathin," has just released an edgy new single, "FaceTime."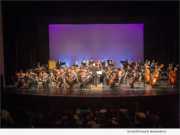 Advertising NEWS: -- The Asia America Symphony Association announces a new name for their multi-talented youth orchestra to the Pacific Vision Youth Symphony (PVYS). The name change reflects the organization's grass roots (originally founded as the Japan America Symphony Orchestra) and ever-growing diversity among its members.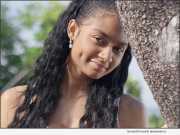 Product Launches: -- FameUS, an imprint of UniversalCMG World Entertainment 1954, today announced the signing of Keytona, a 16-year-old singer, songwriter, actress, and model from the South to a recording contract. Keytona has been pursuing her dream to be a national recording artist since she was 8 years old. Now she has the opportunity to live out her dream.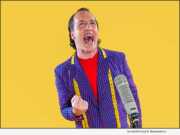 Product Launches: -- Gallospole will release the political allegory, TARAC WIPPP, which stands for The American Right for Adequate Chair Width In Public & Private Places, on July 15, 2019. In a series of videos, animations and soundtracks, TARAC WIPPP, a fictitious lobbying organization led by Gallospole, peddles the conspiracy theory that the weaponization of chairs, perpetrated by known and unknown entities, discriminates against obese Americans.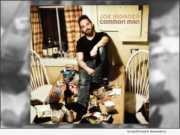 Product Launches: -- After a 6-year hiatus, Long Island-based singer/songwriter Joe Iadanza announced his return with the release of a 1970's inspired folk-rock love letter titled, "Common Man." Joe Iadanza is hitting the road this summer to support "Common Man," including two full-band album-release shows.