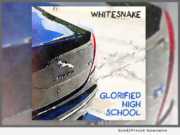 Product Launches: -- Lion Eagle Productions, LLC today announced that - after covering such diverse artists as Rush, Bruce Hornsby and Motley Crue - Glorified High School (GHS) recently realized its greatest ambition by recording a track-for-track reimagining of the 1987 "Whitesnake" album. This new album of cover songs takes popular '80s rock songs to new places sonically and emotionally.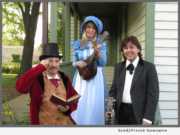 Product Launches: -- Riverpool Records and The PondHawks announce the release of their new single, "River Grove." How many cities have their very own song? The town of River Grove, a suburb of Chicago near O'Hare Airport, now does thanks to The PondHawks.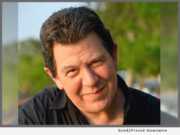 Product Launches: -- New Jersey based country, folk, Americana singer-songwriter Michael Patrick will release his latest, long overdue recording, "John Wayne Movies" with two special CD release shows on October 13, 2018 at The Lighthouse Tavern, and October 20 at Roxy and Dukes.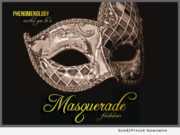 Product Launches: -- Phenomenology, Inc., an innovative production model in the performing arts, today announced its mission to create game-changing opportunities for high-potential performing artists and technicians, many of whom call - or have called - Frederick, Md. their home.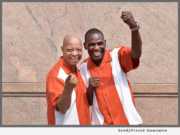 Product Launches: -- While gun control continues to be a talked about topic, Unique Messengers is not only joining the conversation, but singing about it. This musical group is on a mission to deliver "music with a message" and their latest single, "Give up That Gun," is no exception to the rule.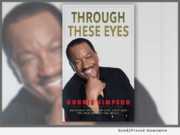 Product Launches: -- The Oracle Group International announces the publication of "THROUGH THESE EYES: An Iconic Memoir of Life, Love and The Man Behind The Music" (13th & Joan; Hardcover; On Sale: Jan. 30, 2019; ISBN: 978-1732646469) by award-winning, influencer, humanitarian, and legend Donnie Simpson.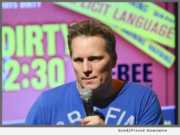 Product Launches: -- Uproar Entertainment announces the release of "Still Broke" by comedian Adam Hunter. Recorded live at The Comedy Underground in Seattle, Wash., "Still Broke" is the third Stand-Up Comedy CD Uproar has produced by Adam Hunter. A talented performer and writer, Hunter has performed all over the world.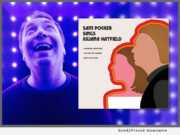 Product Launches: -- Singer Sam Pocker is thrilled to announce the release of his sixth album, "Sam Pocker Sings Juliana Hatfield," available everywhere on Friday April 13, 2018. It is a 1970s-style answer record to the newly released "Juliana Hatfield Sings Olivia Newton-John." It features three Juliana Hatfield classics re-imagined as 12-inch disco records.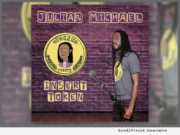 Product Launches: -- Uproar Entertainment announces the release of "Insert Token", the debut stand-up comedy CD by Julian Michael. Recorded live at The Comedy Underground in Seattle, Wash., "Insert Token" presents the unique comic perspective of a man who considers himself a "double minority."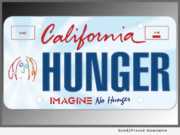 Product Launches: -- The California Department of Motor Vehicles has commenced the pre-sale to put the iconic self-portrait image of John Lennon on California license plates which will help fund the state's food banks. The special license plate features the famous John Lennon self-portrait image and the slogan, "IMAGINE no hunger." Proceeds from sales will be administered by the California Department of Social Services and distributed to the California Association of Food Banks to be utilized throughout the state of California for food bank programs.