Tags
New Locations and Growth
Tag: New Locations and Growth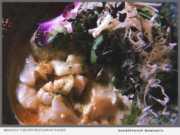 Product Launches: -- A new restaurant has emerged in the former home of an avant garde theater in Williamsburg. Monarch Theater Restaurant, located at 146 Metropolitan Avenue, offers a unique and inspired collection of small- and large-plate Asian dishes, influenced by the cuisine of China, Japan, Korea, Taiwan, and Thailand.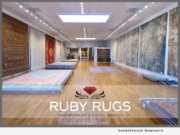 Product Launches: -- Ruby Rugs, a new art gallery style rug store, is pleased to announce its official grand opening party on Thursday, April 11, 2019 from 6:30 - 9:30 p.m. The showroom is located at 1882 Solano Avenue in Berkeley.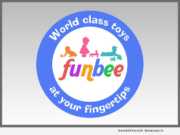 Product Launches: -- Funbee Toys is a one-of-a-kind toy library in the greater Sacramento area that also serves as a meetup for families with babies to preschoolers. The Funbee Toys Events meetup is the RSVP site for toy pick-ups as well as other community events such as potluck picnics, and outings to child-centered locations.
Advertising NEWS: -- IMSA Properties and Shaner Hotel Group announced today that the Chateau Elan Hotel and Conference Center is currently undergoing rebranding and will be operating as, "Seven - Sebring Raceway Hotel" by March 2019.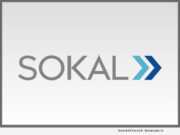 Advertising NEWS: -- Sokal Media Group, an automotive advertising agency, and Webstreak LLC, a digital advertising agency, today announced they have entered into an agreement to merge the companies and resurface overnight as one of the largest full-service automotive agencies in the country. With the merger comes a new name. Moving forward, the company will simply be known as "Sokal."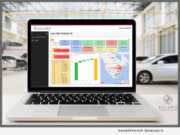 Product Launches: -- Aclaro, the leading provider and developer of Artificial Intelligence and Blockchain-based technology solutions, announces the launch of their newest Fintech App in conjunction with the opening of a new office in San Francisco, California.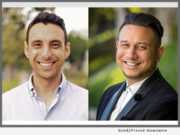 Product Launches: -- In today's hyper competitive mortgage market with increasing competition from internet companies, Roger Mansourian has formed a new partnership and mortgage company - Vantage Home Loans - that specifically targets and caters to the creative financing needs of investors, small business owners, and luxury homeowners seeking a strong mortgage offering in California and Washington.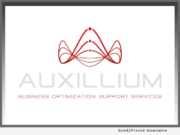 Advertising NEWS: -- As the business process outsourcing (BPO) market continues to grow and evolve, Project Resources Group (PRG) declared independence for its outsourcing division by striking out on its own under a new name, Auxillium.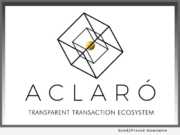 Product Launches: -- Aclaro, the leading provider of blockchain based open data platforms and solutions, has announced that it has launched a new Fintech Artificial Intelligence (AI) solution focused on the lending industry. The new solution is Aclaro TrueView(TM). Aclaro aims to equip lenders with the innovative tools needed for competitive advantage with its tech savvy, blockchain based predictive analytics platform that can be utilized without incurring heavy costs.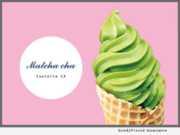 Product Launches: -- Lovely and yummy, Matcha dessert shop "Matcha cha" with its signature Matcha soft-serve ice cream is making Sawtelle debut on March 31, 2018. Enjoy the authentic Matcha flavor delivered from Kyoto, Japan!