Tags
NonProfit and Charities
Tag: NonProfit and Charities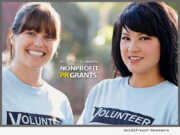 Advertising NEWS: -- Neotrope®, a 40 year old marketing and entertainment company, announced today that it is now accepting applications from U.S. based 501(c)(3) charities "doing good" for its JL Simmons Nonprofit PR Grants program. For 2023 ten worthy causes will each receive $3,000 of in-kind donations for PR and marketing support via Send2Press® Newswire, for a total program value this year of $30,000.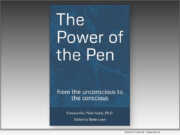 Product Launches: -- With its first-ever published book, "The Power of the Pen: from the unconscious to the conscious" (ISBN: 978-1970181340), The American Handwriting Analysis Foundation (AHAF) showcases 23 unique perspectives on handwriting analysis and its modern uses. Each essay is penned by a respected handwriting analyst and explores topics such as handwriting research in the digital age, human resources, the effects of medication on handwriting, genealogy, deception, signature analysis, psychology, and so much more.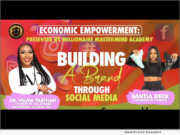 Advertising NEWS: -- Helping minority women entrepreneurs take their businesses to the next level, powerhouses Dr. Velma Trayham, founder of the Millionaire Mastermind Academy, a leading nonprofit organization that has mentored more than 8,000 women, and Santia Deck, the founder of TRONUS, are coming together for a particular online event on using social media for good. The free event, Building a Brand through Social Media, takes place online Nov. 21, Thinkzilla Consulting Group announced today.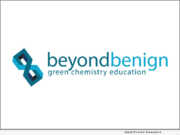 Product Launches: -- Beyond Benign announced a new Minority Serving Institution (MSI) Initiative, designed to provide green chemistry educational support for faculty and students at Minority-Serving Institutions (MSIs). Being built and executed in collaboration with MSIs, the initiative is intended to ensure the next generation of world-class chemists and scientific leaders are reflective of the diversity of the global community and prepared to address sustainability through chemistry.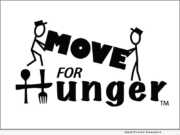 Advertising NEWS: -- Today's Local Media, a full-service marketing agency serving moving companies nationwide, and Move For Hunger, a national hunger relief non-profit organization, announced that they have renewed a partnership that will reduce food waste and fight hunger nationwide.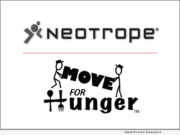 Advertising NEWS: -- Send2Press®, a service of Neotrope®, announced today that it will be renewing its support in helping promote the efforts of Move For Hunger as part of its JL Simmons Nonprofit PR Grants program. With this program, Send2Press has helped disseminate MFH's news to media, social and syndication vis its newswire service for over 10 years.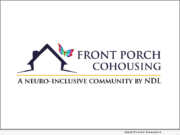 Advertising NEWS: -- Front Porch Cohousing is excited to announce the launch of their new brand and the inspiration behind that change. As a cohousing community of private homes clustered around shared space, Front Porch Cohousing will intentionally design spaces to create opportunities for those with and without neuro or cognitive disabilities to build meaningful and lasting relationships.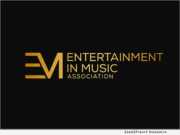 Product Launches: -- The Golden State Pops Orchestra / Friends of the GSPO nonprofit arts organization announces that they will now be doing business as the Entertainment in Music Association. The purpose of the association will be to support passion and creativity through the art and entertainment of music. This includes governing and funding the Golden State Pops Orchestra ensemble and other new projects related to music entertainment.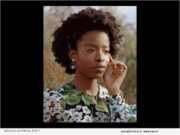 Product Launches: -- Beyond Baroque, one of the nation's leading independent Literary Arts Centers, has announced the Amanda Gorman Future Voices Poetry Fund. The fund, named in honor of Beyond Baroque alumna and U.S. Presidential Inaugural Poet Amanda Gorman, will provide $10,000 to young poets of color.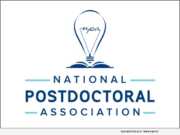 Product Launches: -- The National Postdoctoral Association (NPA) today announced a fellowship program designed to help researchers from marginalized communities advance their careers. Using tools to improve skills, better understand strengths, provide exposure to new fields, and develop new networks, the IMPACT Fellowship Program is a groundbreaking effort assisting postdoctoral scholars of all disciplines.