Tags
NonProfit and Charities
Tag: NonProfit and Charities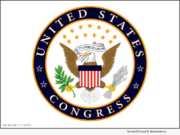 Product Launches: -- An Assembly of 600 citizen-delegates is being established by NewUnity.Org and it is expected to eventually become a third-chamber of Congress via constitutional amendment, creating a tri-cameral legislature. The first session of the Assembly is scheduled to start in early 2020. Any U.S. citizen over the age of 18 can be a delegate to the Assembly, provided they satisfy some eligibility requirements.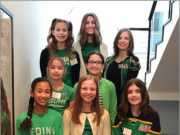 Product Launches: -- Fresh off a competitive community contest win, a team of young Edina women are investing their prize earnings in an event designed for teen girl athletes. The Her Next Play Edina Girls' Sports Summit will take place September 30, 2019 at Life Time Sport in Eden Prairie, Minn.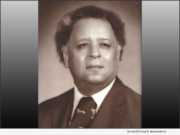 Product Launches: -- The Moses White Foundation has been created to improve the quality of life for the underprivileged in Tampa through youth advancement, community revitalization and individual empowerment. Known as a successful business owner throughout Tampa, Moses White was also a famed civil rights leader and community advocate.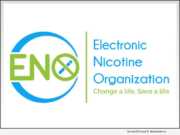 Advertising NEWS: -- The Electronic Nicotine Organization (ENO) - EnoughNic.org - is leading the social media fight against youth nicotine addiction and e-cigarette usage. It was recently granted Non-Profit status under Section 501(c)(3) by the Internal Revenue Service, making donations to it tax deductible.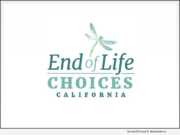 Product Launches: -- End of Life Choices California announced today the official launch of its newly established non-profit organization dedicated to providing factual information and personal support regarding California's End of Life Option Act (EOLOA) and all other legal end-of-life options to the medical community and to the public.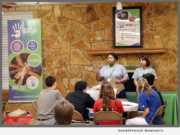 Product Launches: -- Hand Up Network, an East Texas based 501(c)(3) non-profit, today unveiled a catalog of Programs, Services, and Response Teams to bring long-term focus to people in need within our own communities.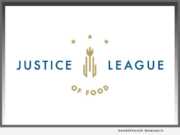 Product Launches: -- The Justice League of Food will welcome supporters, partners, community leaders, and the general public to a Grand Opening & Ribbon Cutting Celebration. Guests will include Governor Kim Reynolds.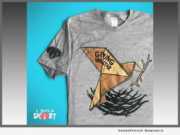 Product Launches: -- When Michigan non-profit I Give a Shirt, Inc. launched their cause apparel campaign on March 1, the countdown began to when their homeless awareness t-shirts would be gone forever. I Give a Shirt features a different limited-edition t-shirt design each month, with all proceeds supporting a different cause. In their newly-launched March campaign, the important cause they are taking on is homelessness.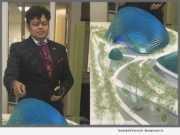 Product Launches: -- Delivering the inaugural Black History Month welcome remarks, Bay Ecotarium and Smithsonian Affiliated Aquarium of the Bay President and CEO, George Jacob shared his vision for the $260 million Climate Literacy and Ocean Conservation Living Museum in the making in San Francisco.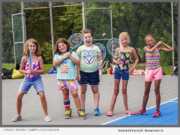 Product Launches: -- Brainy Camps Association, which provides camps for children with chronic health conditions, announced that it will be launching a family camp for youth with celiac disease in summer 2019. Adding to its consortium of 12 condition-specific camps, Be Gluten Free Family Camp, or BG Free for short, was founded in conjunction with the Gastroenterology Department of Children's National Health System.