Tags
NonProfit and Charities
Tag: NonProfit and Charities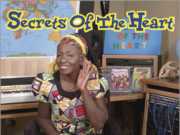 Product Launches: -- Dream A World Education, an LAUSD and Hawthorne School District provider of arts and social-emotional education working in areas of extreme poverty, has turned school closures into an opportunity to move their artists from classrooms to television and virtual recyclable programming.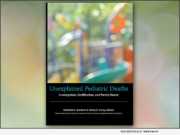 Product Launches: -- The SUDC Foundation recently published a first-of-its kind book, "Unexplained Pediatric Deaths: Investigation, Certification and Family Needs" (ISBN: 978-0998904320) a collaboration between the National Association of Medical Examiners (NAME) and the American Academy of Pediatrics (AAP), which establishes the first ever national consensus guidelines in the U.S. to fill crucial needs to determine why unexplained pediatric deaths happen and how to support families after these tragedies.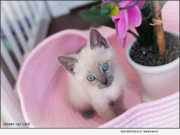 Product Launches: -- Small Lives Matter Kitten Rescue Inc., a nonprofit 501(c)(3) organization specializing in saving sick and orphaned kittens, announces that they are partnering with Whiskers Cafe, LLC and Bold Bean Coffee Roasters to open Frisky Cat Cafe at 1092 S. Ponce De Leon Blvd. in St. Augustine, Florida. It's a first-of-its-kind cat cafe, combining a coffee beverage cafe with a cat lounge.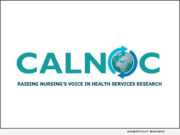 Product Launches: -- CALNOC is pleased to introduce The CALNOC Nightingale Research Fund, an innovative and opportune resource in health services research focused on and administrated by nursing. We are excited to announce the Research Fund today in honor of Florence Nightingale and in celebration of the Year of the Nurse 2020.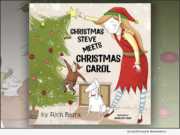 Product Launches: -- Rich Berra, co-host of the nationally syndicated Johnjay and Rich Show on iHeart Radio, has released his second holiday children's book, "Christmas Steve Meets Christmas Carol" (ISBN: 978-0578571904). Proceeds from the sale of each book go to the #LoveUp Foundation.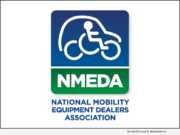 Product Launches: -- The National Mobility Equipment Dealers Association (NMEDA) announced today the debut of an online resource designed to help people with disabilities and their caregivers make informed choices when shopping for a wheelchair accessible vehicle.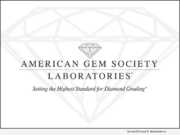 Product Launches: -- AGS Laboratories announces the launch of their grading reports in a digital platform. The digital documents serve as an official grading report and will be formatted the same as AGS Laboratories' printed documents.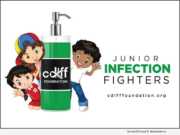 Product Launches: -- C Diff Foundation announced today that the inaugural C Diff Foundation Junior Infection Fighter Program was introduced to families and their children/teens in Chester County, Pennsylvania on October 12, 2019.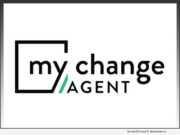 Advertising NEWS: -- An easy, affordable way to access a team of experts focused on solving problems and moving forward is now an option for nonprofit organizations across the country. Recognizing the common challenges facing nonprofits, such as limited budgets and bandwidths, North Carolina-based My Change Agent (MCA) has taken notice of a concept known as a flash organization. The result: the Capacity Building Consortium.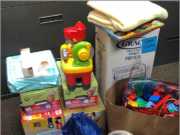 Product Launches: -- Helping Mamas Knoxville opened operations in December 2018 and has already distributed more than 5,000 essential items to children living in poverty in East Tennessee. Helping Mamas works by collecting baby items through donations from the community, corporations, and volunteers.