Tags
Pennsylvania Business
Tag: Pennsylvania Business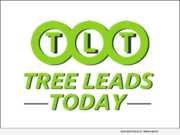 Advertising NEWS: -- Tree Leads Today has grown more than five-fold during the past year, which its founders say is a strong testament to the effectiveness of their tree marketing program.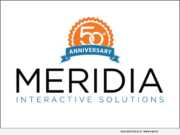 Product Launches: -- Today, Meridia Interactive Solutions announced immediate availability of TownVOTE 3.0 - a proprietary electronic voting system, which allows towns, municipalities, associations, fraternal organizations, and various other government bodies to conduct safe and efficient voting in their meetings.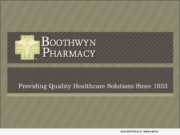 Product Launches: -- Boothwyn Pharmacy, a PCAB-accredited compounding pharmacy located mere minutes from the heart of Kennett Square, Pennsylvania, has dedicated resources to manufacture hand sanitizer.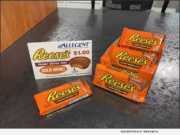 Advertising NEWS: -- Capturing the buzz of a current Hershey's Reese's Peanut Butter commercial spot - Allegent FCU actually sells Reese's Peanut Butter Cups at a financial institution! The Hershey Company's branded Reese's spot teased the Federal Credit Union into accepting the challenge and partnering with Reese's in fulfilling the commercial spot's thought: that Reese's are "sold literally everywhere business is done, I'm pretty sure you could buy them at a bank."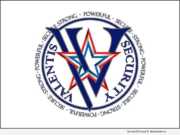 Advertising NEWS: -- Valentis Security is proud to announce and welcome Joseph Ortiz as its new Business Development/Inside Sales Lead. Ortiz will be responsible for business development throughout the markets that Valentis is licensed to operate in.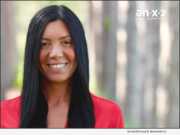 Advertising NEWS: -- Nicole Farber, CEO of digital marketing agency ENX2 Marketing in Dallas, Pennsylvania, was recently named to the National Small Business Association (NSBA) Leadership Council.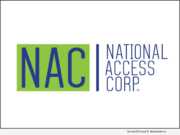 Product Launches: -- National Access Corp. (NAC), an access and mobility provider focused on improving the lives of the physically disabled and elderly population, has launched its "Make it Better" - "One at a Time" initiative, which seeks out deserving individuals needing access or mobility related equipment or home modifications.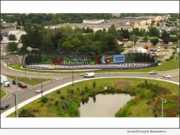 Advertising NEWS: -- The Flemington, NJ Land Use Board has approved a Gateway Monument with a living wall to be constructed at the Flemington Circle on Route 202. This decision was rendered at the Board's bi-monthly meeting on October 22. The Monument will be constructed in a public private partnership with Catalyst Experiential.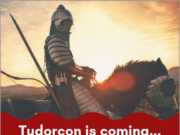 Product Launches: -- Tudor history lovers from around the country will congregate in Manheim, Pennsylvania for three days of feasting, lectures from leading historians, music, and entertainment in the world's first Tudorcon from October 18-20, 2019. Conceived by Heather Teysko, creator of the Renaissance English History Podcast, the event aims to build community in the Tudor world while providing education, fun, and new friendships.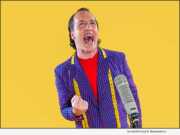 Product Launches: -- Gallospole will release the political allegory, TARAC WIPPP, which stands for The American Right for Adequate Chair Width In Public & Private Places, on July 15, 2019. In a series of videos, animations and soundtracks, TARAC WIPPP, a fictitious lobbying organization led by Gallospole, peddles the conspiracy theory that the weaponization of chairs, perpetrated by known and unknown entities, discriminates against obese Americans.