Tags
Pennsylvania Business
Tag: Pennsylvania Business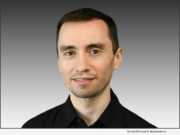 Product Launches: -- Health enthusiast Jeff Mirro has announced a new blog - JeffMirro.com - that gives free advice on intermittent dry fasting to lose weight and cure health problems. It draws from the collected experience and knowledge of many of the most influential online experts and motivates people to lose weight, heal, and rejuvenate.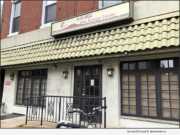 Product Launches: -- Philly Games Inc. announces its first location of Queen & Rook Game Cafe will be near the corner of 2nd and South Streets, at the site of the former Hikaru restaurant. Philadelphia's newest player is getting ready to make its first move with a late Summer opening. They promise a game library of more than 1,000 new and vintage board games, a retail section, easy to share plates, local drafts and a full liquor license.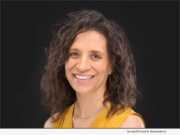 Product Launches: -- In the midst of a thriving writing career, Daralyse Lyons, author of over 20 books, has just embarked on a new journey. On "The Transformational Storyteller" podcast, Daralyse takes the listener into the lives and minds of real people whose stories have the power to captivate and motivate.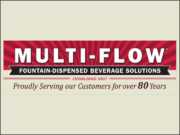 Product Launches: -- Following the acquisition of Lenox Martell (Boston) in 2017, Total Systems Control and Jordan's Draft Services (Pittsburgh) and Main Street Beverage (Philadelphia) in 2018 and now Draft Beer Services of Atlanta, Multi-Flow is able to offer a full range of beverage dispensing and service solutions to its customers in seven new markets.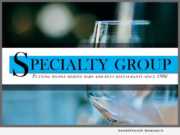 Product Launches: -- Specialty Group announces that experienced Chef Vincent Perri will be opening his restaurant concept "Supper on Penn" - that is currently in the Federal Galley until April 28 - to a permanent home on 1211 Penn Avenue in the Strip District.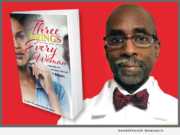 Product Launches: -- Edward Johnson aka Dr. Love - that's Dr. the Real Deal Love - founder of Love University, and author of the workbook, "3 Things Every Woman Needs to Know about a Man" (ISBN: 978-1928681526) is quickly gaining credibility in the relationship industry and rapidly becoming one of the premier authorities on dating, love and romance.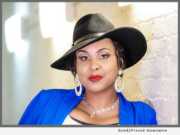 Product Launches: -- One inspired night in 2015, singer-songwriter Kea Michaels sat down to write a poem like a lullaby entitled "I Love You" for one of her daughters...heartfelt prose enriched with motherly adoration. She later turned that poem into a song thinking about an older daughter that had been battling, since birth, kidney hydronephrosis. KEA thought she was about to lose her to the debilitating disorder.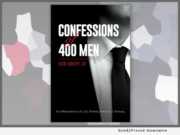 Product Launches: -- Author Heidi Doheny Jay will debut her new book, "Confessions of 400 Men: True Revelations of Lust, Fidelity, Feelings & Fantasy" (ISBN: 978-1543925968) at Philly Art Collective: 253 N. 3rd Street Philadelphia, PA 19106 on Thursday, November 15, 2018 from 6-9 p.m. Press engagement is open from 5-6 p.m. Members of the press will receive a free copy of the book.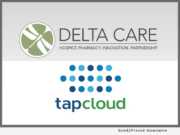 Product Launches: -- The simple touch of a finger sparks the newest innovation in the quest for quality, responsive patient-centered care. Adapt by Delta Care Rx, an advanced disease management and therapeutics solution, debuts a patient-clinician communication interface powered by TapCloud, a leading provider of real time patient generated health data.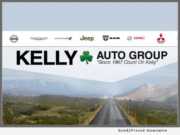 Advertising NEWS: -- Kelly Auto Group has been awarded a 2018 DealerRater Consumer Satisfaction Award, an annual recognition given to auto dealerships that deliver outstanding customer service as rated by online consumer reviews. DealerRater, the world's leading car dealer review website, created the Consumer Satisfaction Award program to let online car shoppers instantly spot dealers that provide high-quality customer service.