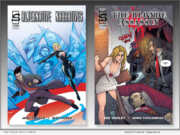 Product Launches: -- Since he was 12 years old, Jake Tinsley has written and promoted his own professional comic books. Now, the 28-year-old Jake is debuting a brand new adult horror title "ALTERNATIVE NARRATIVES" which is being sold in a powerful Kickstarter, side-by-side with "THE BLONDE ASSASSIN" title written by his father Ben Tinsley. The father and son comprise the TINSLEY BOYS writing team.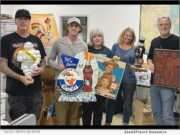 Advertising NEWS: -- The Valley Relics Museum of Van Nuys, California, has acquired a collection of 3,000 advertising characters once housed in the galleries of the Museum of Modern Mythology in San Francisco, founder Tommy Gelinas announced today.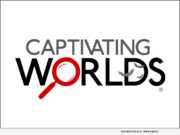 Product Launches: -- Captivating Worlds proudly announces its official Grand Opening on Thursday, July 15 in New Albany / Northeast Columbus. Captivating Worlds offers real life puzzle/escape rooms where friends, families and co-workers work together to solve mysteries, puzzles and games before the time runs out.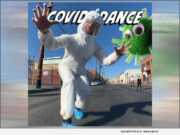 Product Launches: -- Performing artist, TIPZY, debuts satirical music video, "COVID Dance," that uses humor to comment on the ways we choose to (or not to) stay safe during the pandemic.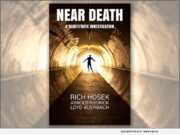 Product Launches: -- Nifni Press, a Paraphrase, LLC imprint, released "Near Death (A Raney/Daye Investigation Book 1)" (ISBN: 978-1953566003), a paranormal mystery introducing a new team of investigators that has already garnered several 5-star reviews from ReadersFavorite.com and been lauded by noted mediums for its refreshingly real portrayal of the paranormal.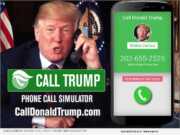 Product Launches: -- A new and interactive web experience created by author Paul Orwell, lets users apply for a job with someone who sounds just like Donald Trump. It's CallDonaldTrump.com and its piquing curiosity for people on both sides of the aisle.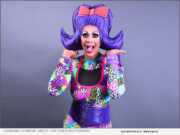 Product Launches: -- Drag Queen Story Hour announced its inaugural global pride celebration "Drag Queen Story Hour World Pride Party 2020," to be held Saturday, June 27, 2020, at 1 p.m. EDT (10 a.m. PDT / 6 p.m. BST / 7 p.m. CEST) as a livestream. Timed to coincide with the observance of LGBTQ Pride in several cities across the globe.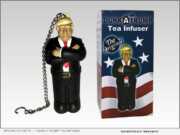 Product Launches: -- The global pandemic has impacted many facets of American life, causing stress and uncertainty. Specialtea Gifts today announced the launch of their new product, the "Dunk A Trump" Tea Infuser. This tea infuser was designed as both a humorous gift and an actual tea infuser.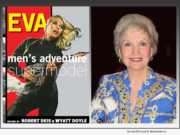 Product Launches: -- The latest installment in the acclaimed Men's Adventure Library series from editors Robert Deis and Wyatt Doyle, "Eva: Men's Adventure Supermodel" (ISBN 978-1943444397) has been released. The book chronicles model, pin-up, and actress Eva Lynd's remarkable career.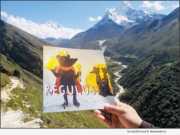 Advertising NEWS: -- Aaron Ozee, bestselling author of notable children's book, "Regulus" (ISBN: 978-1387010790), partnered with select tourist operations in Kathmandu, Nepal to bring a printed copy of his famed tale with them during their procession of Base Camp on Mount Everest.