Tags
Restaurant, Hotel and Hospitality
Tag: Restaurant, Hotel and Hospitality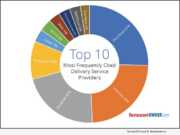 Advertising NEWS: -- RestaurantOwner.com's published results of their 2019 Restaurant Delivery Survey focuses on the growing trend of restaurant delivery and summarizes input gathered from nearly 1,000 independent restaurant owners and operators regarding their experiences with self-delivery and third-party service providers, and their insights regarding restaurant delivery.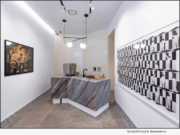 Product Launches: -- A new art-inspired cafe is taking residence in New York City's SoHo neighborhood. By Name, a multi-purpose space located at 324 Bowery, is opening on June 5, 2019 with the goal of creating a contemporary art space for the community of local and international emerging artists contributing to the vibrancy of New York and beyond.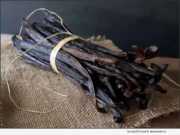 Product Launches: -- Bakers everywhere know the importance of using quality ingredients in their products. Take vanilla beans for example -- their unique flavor can enhance the worlds of both savory and sweet foods. However, according to Native Vanilla, an Orlando-based vanilla provider, vanilla beans can be challenging to find, purchase and have delivered to your door in a timely manner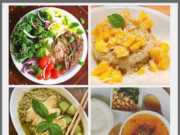 Product Launches: -- Located in East Village, Thai Direct Bowls is the first healthy, gluten and dairy free Thai restaurant in New York City. Street Thai food reinvented for healthy eating, served in salad and rice bowl style, with authentic Thai flavors. All Thai bowls are gluten free and dairy free with vegan and vegetarian options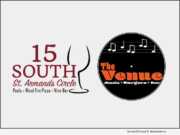 Product Launches: -- Prepare to take your seat at the newest hot spot for Live Entertainment and mouth-watering dishes - right here in the heart of S. Blvd. of Presidents: THE VENUE - Music, Burgers, Bar.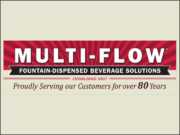 Product Launches: -- Following the acquisition of Lenox Martell (Boston) in 2017, Total Systems Control and Jordan's Draft Services (Pittsburgh) and Main Street Beverage (Philadelphia) in 2018 and now Draft Beer Services of Atlanta, Multi-Flow is able to offer a full range of beverage dispensing and service solutions to its customers in seven new markets.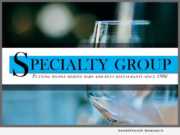 Product Launches: -- Specialty Group announces that experienced Chef Vincent Perri will be opening his restaurant concept "Supper on Penn" - that is currently in the Federal Galley until April 28 - to a permanent home on 1211 Penn Avenue in the Strip District.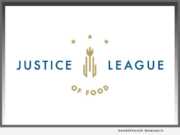 Product Launches: -- The Justice League of Food will welcome supporters, partners, community leaders, and the general public to a Grand Opening & Ribbon Cutting Celebration. Guests will include Governor Kim Reynolds.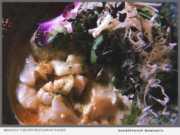 Product Launches: -- A new restaurant has emerged in the former home of an avant garde theater in Williamsburg. Monarch Theater Restaurant, located at 146 Metropolitan Avenue, offers a unique and inspired collection of small- and large-plate Asian dishes, influenced by the cuisine of China, Japan, Korea, Taiwan, and Thailand.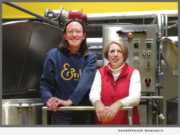 Product Launches: -- ENKI Brewing Company announced the launch of Raspberry Bomb Saison (RBS) March 8 in its taproom, highlighting the exploding role of women in the beer business. ENKI Brewer, Kendra Gephart, created RBS using a blend of hops developed by the members of Pink Boots Society.