Tags
SaaS and Cloud Software
Tag: SaaS and Cloud Software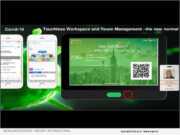 Product Launches: -- To meet the changing work dynamic brought on by the COVID-19 pandemic, ResourceXpress Inc. has announced a major upgrade to its flagship ResourceXpress Workspace and Conference Room booking solution to enable touchless booking, social distancing and support for safety restrictions in office hot desk or hoteling workspaces and conference rooms.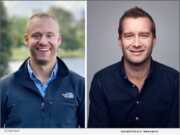 Advertising NEWS: -- TeamSnap CEO and co-founder Dave DuPont announced today new additions to its executive team. Global tech leader Woody Hartman joins TeamSnap as President and Head of Product, overseeing business operations for the industry-leading sports platform. Partnership executive Alex Underwood has been named General Manager of Advertising and Commerce.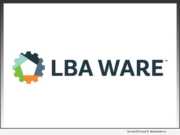 Product Launches: -- LBA Ware, a leading provider of incentive compensation management (ICM) and performance management software and solutions for the mortgage industry, will debut LimeGear, a turnkey business intelligence (BI) platform at Source Media's Digital Mortgage Conference on Tuesday, September 24, live from the event's main stage during demo session #4, which begins at 8:55 a.m.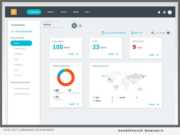 Product Launches: -- Utelogy Corporation, maker of enterprise software platform for control and intelligent connected workspaces, launches an all-new U-Manage - the platform's management, monitoring and analytics portal - today at Integrated Systems Europe (ISE) 2019 in Amsterdam.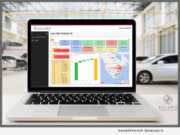 Product Launches: -- Aclaro, the leading provider and developer of Artificial Intelligence and Blockchain-based technology solutions, announces the launch of their newest Fintech App in conjunction with the opening of a new office in San Francisco, California.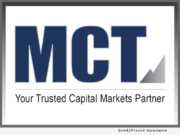 Product Launches: -- Mortgage Capital Trading, Inc. (MCT), a leading mortgage hedge advisory and secondary marketing software firm, announced the upcoming launch of MSRlive!, a powerful web-based platform designed to effectively support lenders' efforts to build, maintain and optimize their servicing portfolios.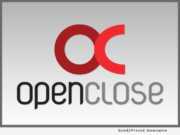 Product Launches: -- OpenClose, an industry-leading multi-channel loan origination system (LOS) and mortgage fintech provider, announced the release of a RESTful API suite designed to offer its customers an easier, more cost effective and secure standardized solution to enable rich and deep direct interactions with their system of record from third party and home grown systems.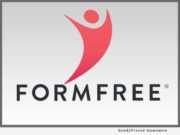 Product Launches: -- FormFree(R) today announced the release of NextGen, a new platform that builds on the company's award-winning AccountChek(R) service. Unveiled from the main stage of Digital Mortgage 2018 in Las Vegas, NextGen increases the precision and ease with which lenders determine their borrowers' ability to pay loans.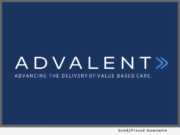 Product Launches: -- Advalent, a market-leading healthcare technology company focusing on payer solutions announced today the launch of a new network contracting and analytics product - Network 360(TM). Designed for payers and risk bearing healthcare providers, Network 360 is a breakthrough analytics platform that analyzes network, enables value-based contracting, and manages both upside and downside risk.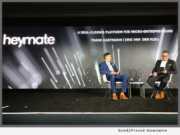 Product Launches: -- Heymate, a deal-closing platform which will allow micro-entrepreneurs to easily create, close and administer secure professional contracts within 20 seconds, launched their testable product on Sept. 5, 2018, available via invitation on Android and iOS smartphones. The heymate app is the first product of the heymate platform, which is operated by Blockchain Applications AG.