Tags
SaaS and Cloud Software
Tag: SaaS and Cloud Software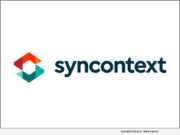 Product Launches: -- Syncontext Supply Chain, an international supply chain technology firm based in Vancouver, British Columbia, Canada, today announced the release of its new and innovative end-to-end fulfillment optimization system, SKUstream™, along with unveiling a fresh, new corporate identity.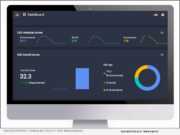 Product Launches: -- ESG Enterprise, today announced the launch of the world's first Carbon Neutrality Risk Management solution. As more companies trend towards pledging net zero emission by 2050, the carbon neutrality solution will become increasingly needed. The ESG Enterprise SaaS is designed to stay ahead of this trend by providing a solution to create a future-fit carbon neutrality management system.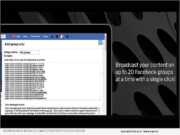 Advertising NEWS: -- Burroughs Media has developed a dynamic new tool for social media managers and individuals posting on Facebook, the Ultimate Poster for Facebook, a Chrome browser extension. It posts to up to 20 groups in one click! This extension has grown quickly with currently over 10,000 users.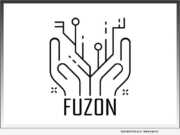 Product Launches: -- As the Internet of Things (IoT) transforms the way the world works, businesses have to keep pace, says TechAhead Corporation. With the launch of Fuzon.io, their new website, Fuzon helps them do exactly that.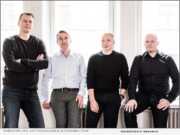 Product Launches: -- Robocorp announces its latest release - Robocorp Cloud - which for the first time ever - allows IT developers and programmers to orchestrate and run robots straight from the cloud. This new technology significantly improves the way Robotic Process Automation (RPA) developers and their teammates operate and maintain their software robot workforce.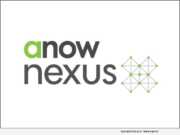 Product Launches: -- Anow is excited to announce the launch of Nexus, a simple, but sophisticated cloud-based form filler that's designed to help licensed real estate appraisers collectively work on appraisals in a live, multi-collaborative nature.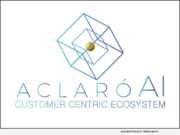 Product Launches: -- Aclaró AI, the fast-growing startup that specializes in the science of personalized experiences, is helping drivers more easily purchase new vehicles through its new Carzi application. Amidst COVID-19, Carzi is an outstanding tool that help consumers get a granular look at a vehicle that interests them.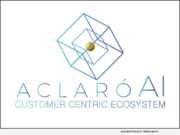 Product Launches: -- Aclaró AI, the fast-growing startup that specializes in the science of personalized experiences, is announcing a new product, The Aclaró Data Lake, which integrates directly with auto dealers' CDK platforms.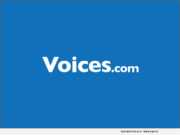 Product Launches: -- Voices.com, the world's largest marketplace connecting businesses to voice over talent, announced the launch of Voices Enterprise, an enterprise-level membership plan that offers creative teams the flexibility and support needed to deliver high-quality voice over at scale.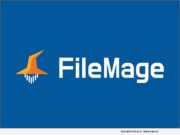 Product Launches: -- FileMage, a provider of enterprise-grade cloud migration and file transfer software solutions, today announced the availability of FileMage Gateway in the Microsoft Azure Marketplace, an online store providing applications and services for use on Azure.