Tags
Sports and Activities
Tag: Sports and Activities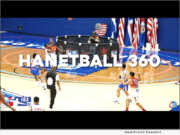 Product Launches: -- DMIL360, a Florida-born company, is proud to announce its action plan to launch the new and revolutionary sport of the 21st century. HANETBALL360 FIRST CHAMPIONSHIP FINAL EVER is scheduled to play at Nova Southeastern University, Fort Lauderdale, Florida, on October 16, 2022.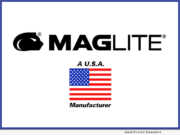 Product Launches: -- Since 1979, MAG Instrument has manufactured its quality, innovative MAGLITE® flashlights to meet the lighting and safety needs of outdoors enthusiasts, law enforcement, firefighters, military, mechanics, construction workers, and more. Mossy Oak and Maglite are pleased to announce Mossy Oak camouflage patterns are now available on the Maglite XL50 LED 3-Cell AAA mini flashlight.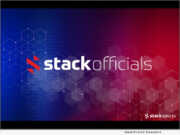 Product Launches: -- Stack Officials, a new officials assigning software by Stack Sports, is a key component of the company's mission to grow participation and transform the sports experience. The new platform is an all-in-one solution with everything needed to schedule, manage and pay officials - all in one place. Quite simply, it's officials management made easy.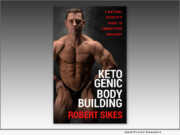 Product Launches: -- Legacy Launch Pad Publishing is releasing "Ketogenic Bodybuilding: A Natural Athlete's Guide to Competitive Savagery" (ISBN: 978-1956955071), the first book by Robert Sikes. The book is the result of Sikes' experiences as a professional bodybuilder and fitness coach.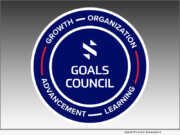 Product Launches: -- Industry thought leaders across youth soccer have partnered with Stack Sports to launch the GOALS Council, an innovative strategic advisory council. This council brings together forward-thinking stakeholders from across the country to solve pressing problems facing youth soccer today, and work together to better the sport for the next generation.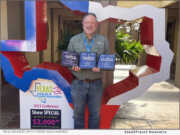 Advertising NEWS: -- The Texas Fly Fishing & Brew Festival received gold and silver awards as "The Best In Texas" at the 27th Annual Texas Festivals & Events Association Conference and Trade Show. The 2021 Kaliff Insurance "The Best In Texas" Awards ceremony was held on November 13 and hosted by the City of San Antonio.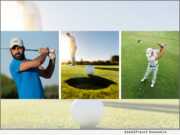 Product Launches: -- Global leader in brain and body performance, Aviv Clinics, is now offering the Aviv Golf Performance Program, a world class experience with more than 50 courses and three expert academies led by PGA/LPGA instructors, designed with an intensive focus on golf skill and capabilities. Centered around Aviv's proprietary hyperbaric oxygen therapy (HBOT) medical treatment, the program has demonstrated to enhance strength, movement, balance, focus, attention, physical and mental stamina.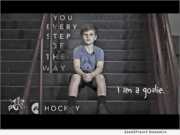 Advertising NEWS: -- MEGA Goaltending, a company committed to teaching players and coaches the proper goaltending skills and fundamentals, has launched an emotional video ad with a plea from kids talking directly to their coaches. The campaign's goal is to make sure youth hockey associations are properly trained when it comes to coaching their young goalies.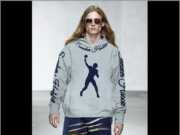 Product Launches: -- Founder and CEO of Sneakerhabbit, Leon Fontaine had always dreamt of creating an apparel line for avid lovers of sneakers. Leon has been deeply involved in the fashion industry for years and has worked with renowned iconic brands like Kanye West, Ed Hardy, Saint Laurent, and Giorgio Armani This has kept his passion alive and has been a form of training leading up to the realization of his own dream.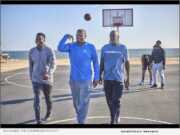 Advertising NEWS: -- Kalyagen™ is pleased to announce the release of its "The Stemregen Effect" social media ad featuring former UCLA Bruins and NBA players Niguel Miguel, Marques Johnson and Mitchell Butler to promote STEMREGEN®, a natural stem cell enhancer documented to increase the number of circulating stem cells by stimulating Endogenous Stem Cell Mobilization (ESCM).