Tags
Sports and Activities
Tag: Sports and Activities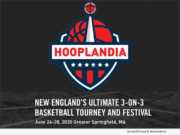 Product Launches: -- Greater Springfield, Massachusetts is the birthplace of basketball. And now, the birthplace of an extraordinary new event to celebrate one of the great games on Planet Earth. Introducing HOOPLANDIA, the largest 3-on-3 basketball competition and celebration on the East Coast - planned for June 26-28, 2020 and hosted by Eastern States Exposition and the Naismith Memorial Basketball Hall of Fame.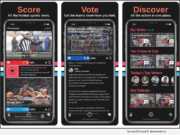 Product Launches: -- Since yelling at the TV just doesn't cut it, My Sports Vote has launched a new app for enthusiastic sports fans. It allows users to have their voices heard through votes and opinions, which are shared with teams and league offices.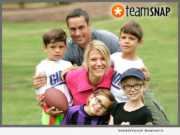 Advertising NEWS: -- TeamSnap, the household name in integrated youth sports management, announced today that it has expanded its popular advertising platform in response to increased industry demand.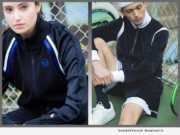 Advertising NEWS: -- Sergio Tacchini ("ST") officially announces a strategic partnership with GMI USA that will have the exclusive rights for ST apparel and shoes in the United States. The agreement is very important for the Italian sportswear brand who has now a professional partner for the distribution of the brand in the U.S.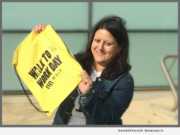 Advertising NEWS: -- San Francisco Personal Injury Attorneys, Rahman Law PC, are pleased to announce their repeat sponsorship of Walk San Francisco's annual Walk to Work Day. The event will take place Wednesday, April 10, 2019 between 7:30 a.m. and 10 a.m. Last year's event was the biggest ever.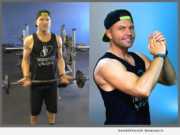 Product Launches: -- A new smartphone sports and fitness app, 1 Workout 4 Life, launched by Fitness Spark Plug, is designed to get people in shape and keep them in shape - not just for the short-term, but long-term too. This flagship program is free to download on Google Play and the Apple App Store.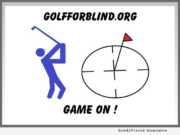 Product Launches: -- Florida resident George Nauck has established Golf For Blind, Inc., a Florida Not For Profit Corporation. Funds raised will be used to place golf shot measurement and scoring systems on ranges where blind and disabled veterans may learn to play golf through measured and scored target shoots.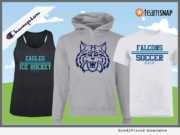 Product Launches: -- TeamSnap, the household name in integrated sports management, has partnered with Champion Athleticwear to be the official provider of custom fanwear sold through TeamSnap's Team Store. The Team Store ecommerce platform gives TeamSnap's 20 million users direct access to purchase custom branded Champion apparel through the popular app.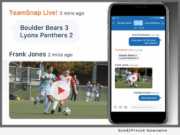 Product Launches: -- Sharing video highlights during the game is now possible for any spectator. TeamSnap, the household name in integrated sports management, announced today it is partnering with Fantag, a pioneer in video highlight technology, to debut video highlights on its popular TeamSnap Live! platform for the first time this fall.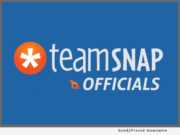 Product Launches: -- TeamSnap, the household name in sports-tech management, announced today the expansion of its industry-leading platform with the introduction of TeamSnap Officials - an innovative new online platform to schedule, manage and communicate with referees, umpires and officials.