Tags
Sports and Activities
Tag: Sports and Activities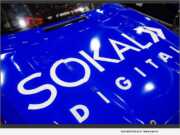 Advertising NEWS: -- Sokal, a leader in the advertising world, will sponsor the long-awaited return of Greg Biffle to NASCAR. Sokal, a long-time supporter and avid fan of NASCAR, will be the proud sponsor of this event.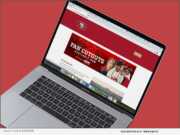 Product Launches: -- AAA Flag & Banner, the company that made headlines with its quick and innovative solution for filling empty Major League Baseball stadiums with cardboard cutout fans, has elevated its service to the next level with the rollout of custom online ordering portals for teams across the country.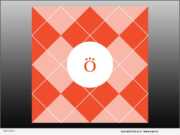 Product Launches: -- Queen of the Green, a VIP program developed by women's golf fashion brand KINONA, aims to reward loyal customers while giving back to women-led causes.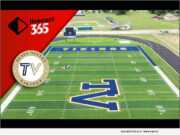 Product Launches: -- One of the largest school districts in the state of Ohio, Teays Valley, is working with Columbus based digital media company, Livecast365, and their proprietary streaming technology. Teays Valley pursued their very own dedicated TV network and TV channels to support athletics and education within their community.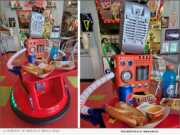 Product Launches: -- As Illinois prepares to move to Phase Four of its re-opening plan, one small business, Space Golf, has employed a robot to help serve customers and reduce direct person-to-person contact, during the days of COVID-19.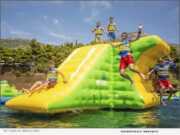 Advertising NEWS: -- Empire Recreation Management (ERM), the managing partner responsible for the WhoaZone brand, is pleased to announce that (2) of Altitude H2O's (AH2O) Texas facilities - Grapevine & Rosharon - are going to open in 2020 under the WhoaZone brand.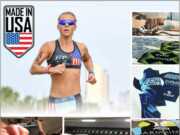 Product Launches: -- Colorado-based sports apparel company, Epix Gear, has announced the re-shoring of their apparel production with the opening of a made in the USA facility in Tempe, Arizona.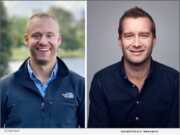 Advertising NEWS: -- TeamSnap CEO and co-founder Dave DuPont announced today new additions to its executive team. Global tech leader Woody Hartman joins TeamSnap as President and Head of Product, overseeing business operations for the industry-leading sports platform. Partnership executive Alex Underwood has been named General Manager of Advertising and Commerce.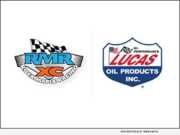 Advertising NEWS: -- Rock Maple Racing, New England's premier sanctioned cross-country racing series, announces the sponsorship signing of Lucas Oil Products, Inc., headquartered in Corona, California.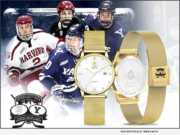 Product Launches: -- Beverly Hills California is known for bringing you the absolute best in sports entertainment such as Cricket All Stars and PGA Golf Tournaments. On January 11, the teams of Harvard and Yale hit the ice at Madison Square Garden with "Rivalry On Ice" and Craig Shelly Beverly Hills is the first to bring you the Commemorative Time Pieces commemorating this event.