Tags
Sports and Activities
Tag: Sports and Activities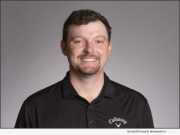 Advertising NEWS: -- FormFree today announced a two-year agreement to sponsor 25-year-old pro golfer Matt NeSmith. Currently playing in his first season on the PGA TOUR, NeSmith will wear the fintech firm's logo on the left sleeve of his apparel.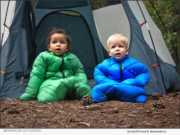 Product Launches: -- Morrison Outdoors, just 7 months removed from their launch campaign on Kickstarter, have brought their line of Little Mo Baby Sleeping Bags to over 60 REI locations across the U.S.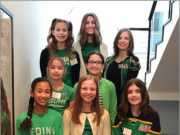 Product Launches: -- Fresh off a competitive community contest win, a team of young Edina women are investing their prize earnings in an event designed for teen girl athletes. The Her Next Play Edina Girls' Sports Summit will take place September 30, 2019 at Life Time Sport in Eden Prairie, Minn.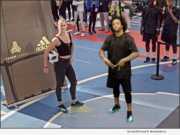 Advertising NEWS: -- The application of Augmented Reality techniques, immersing fans in multiple elements of their favorite sports, has taken fan engagement to new levels, says AR innovator, INDE. The passive consumption of a matches or games is fading into the past. Today it's possible to involve spectators in ways that were previously unheard of, and that's where out-of-the-box marketing tools come into the picture.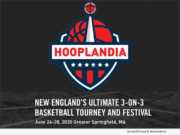 Product Launches: -- Greater Springfield, Massachusetts is the birthplace of basketball. And now, the birthplace of an extraordinary new event to celebrate one of the great games on Planet Earth. Introducing HOOPLANDIA, the largest 3-on-3 basketball competition and celebration on the East Coast - planned for June 26-28, 2020 and hosted by Eastern States Exposition and the Naismith Memorial Basketball Hall of Fame.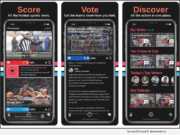 Product Launches: -- Since yelling at the TV just doesn't cut it, My Sports Vote has launched a new app for enthusiastic sports fans. It allows users to have their voices heard through votes and opinions, which are shared with teams and league offices.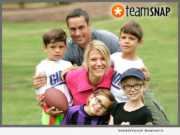 Advertising NEWS: -- TeamSnap, the household name in integrated youth sports management, announced today that it has expanded its popular advertising platform in response to increased industry demand.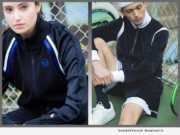 Advertising NEWS: -- Sergio Tacchini ("ST") officially announces a strategic partnership with GMI USA that will have the exclusive rights for ST apparel and shoes in the United States. The agreement is very important for the Italian sportswear brand who has now a professional partner for the distribution of the brand in the U.S.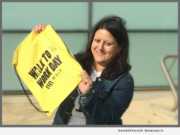 Advertising NEWS: -- San Francisco Personal Injury Attorneys, Rahman Law PC, are pleased to announce their repeat sponsorship of Walk San Francisco's annual Walk to Work Day. The event will take place Wednesday, April 10, 2019 between 7:30 a.m. and 10 a.m. Last year's event was the biggest ever.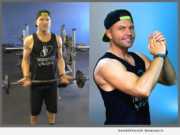 Product Launches: -- A new smartphone sports and fitness app, 1 Workout 4 Life, launched by Fitness Spark Plug, is designed to get people in shape and keep them in shape - not just for the short-term, but long-term too. This flagship program is free to download on Google Play and the Apple App Store.