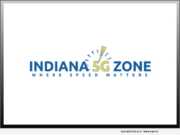 Product Launches: -- Indiana 5G Zone and Edge Technologies are excited to announce a groundbreaking partnership to rapidly enable practical 5G research that leads to deployed solutions that offer tangible value for businesses and communities alike.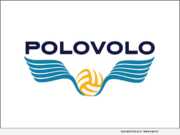 Product Launches: -- High school water polo athletes looking to continue their playing careers in college have a new resource available to showcase their accomplishments and connect with college coaches. Polovolo is a digital platform designed for the unique needs of high school water polo athletes, their parents and the collegiate water polo coaching community.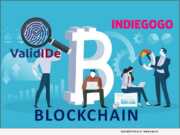 Product Launches: -- The ValidIDe Project announces today the launch of its Indiegogo Fundraiser Campaign providing Perks to contributors in support of developing the ValidIDe digital identity blockchain network.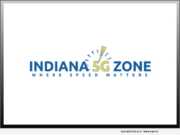 Product Launches: -- In September 2020, the quantum-safe XQ Message platform was successfully deployed at the Indiana 5G Zone's Advanced Innovation & Test Lab in a service configuration. Quantum-safe encryption ensures that data can be kept safe from existing data exfiltration as well as future quantum computing attacks.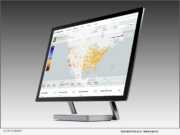 Advertising NEWS: -- Today, Datasembly announced a major rebranding to reflect the software company's evolution, becoming the world's leading provider of data tools for hyper-local, real-time product transparency. The rebranding is a top to bottom redesign of the company's website, logo, graphics, communications, and correspondence, aimed at modernizing and conveying their product solution for CPGs, brands, and retailers.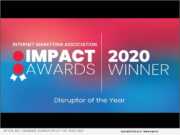 Advertising NEWS: -- The Internet Marketing Association held its annual IMPACT Conference on October 2, 2020, where After, Inc., a global leader in warranty and after-market services for some of the largest manufacturers in the world, received the "Disruptor of the Year 2020" Award for its QuickReg™ Smart Registration Platform.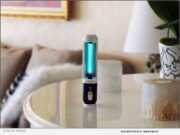 Product Launches: -- Uvilite has developed a safe and powerfully effective ultraviolet sterilizing light technology for everyday residential use. Ideal for homes, cars and any other areas where germs are present, Uvilite uses hospital-grade technology that protects and empowers people to fight germs when and where they want to.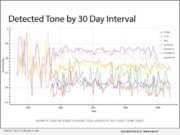 Product Launches: -- Dr. Singh, also known as the CampaignGuru®, has released a new website: TWITTERISM.COM which analyzes over 50,000+ of President Donald J. Trump's "social media voice" from his tweets in real-time using AI. The website provides the Tone in which the tweets are delivered.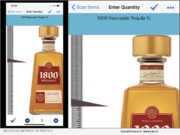 Product Launches: -- Beverage Metrics, an emerging Colorado-based beverage management technology company for the hospitality industry, today announced the launch of its next generation beverage management inventory tracking system. The new system provides operators with a comprehensive tool to track, manage and reduce excessive costs associated with their beverage program.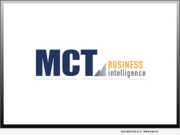 Product Launches: -- MCT announced the upcoming launch of their Business Intelligence Platform, a powerful web-based analytics platform designed to empower lenders to understand the market, optimize their loan sales, and improve performance relative to their peers. The platform will be officially released and dem