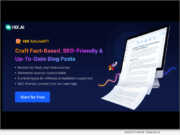 Product Launches: -- HIX ArticleGPT, the latest offering rolled out by HIX.AI, is an AI article writer that helps users craft credible, well-researched blog articles within minutes. The platform guarantees that the AI-generated content will be 100% fact-based, SEO-friendly, and up-to-date. These aren't just hollow promises; they are actual features the tool can deliver.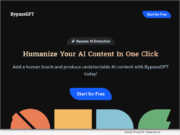 Product Launches: -- BypassGPT, a progressive leader in AI content humanization, has entered the market as the ultimate solution to bypassing AI detection. The cutting-edge AI detection remover tool is capable of accurately analyzing and modifying text to remain undetectable by AI detection tools, helping a wide range of users enhance and streamline their work, such as freelancers, students, businesses, and more.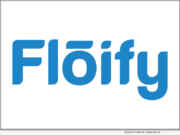 Product Launches: -- Floify, the mortgage industry's leading point-of-sale solution and subsidiary of Porch Group, Inc. ("Porch Group") (NASDAQ: PRCH), today announced the launch of verification of income (VOI) and verification of employment (VOE) waterfall technology. The new features will help lenders and brokers save time and reduce costs during the loan origination process.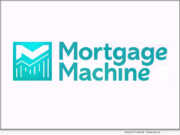 Product Launches: -- Mortgage Machine Services, an industry leader in digital origination technology to residential mortgage lenders, announced the launch of its namesake platform Mortgage Machine™, an out-of-the-box, all-in-one loan origination system (LOS) designed to accelerate lenders' operational velocity and support an end-to-end digital origination process.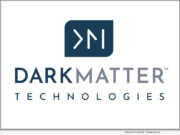 Product Launches: -- Dark Matter Technologies LLC, formerly Black Knight Origination Technologies LLC, was rebranded after it was acquired into the Perseus Operating Group (Perseus) of Constellation Software Inc. (Constellation). According to Rich Gagliano, Dark Matter Technologies' chief executive officer, the organization is on a mission to revolutionize the mortgage origination business by supporting, growing and aggressively innovating new and existing products including the popular AIVA® artificial intelligence solution and the comprehensive Empower® Loan Origination Platform.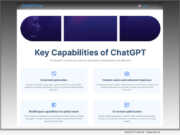 Product Launches: -- ChatGPT Free, a new free-to-use website launched recently, allows users to leverage the capabilities of the revolutionary language model, ChatGPT-3.5 and -4, without logging in or downloading anything. The platform even offers several advantages over the regular ChatGPT experience.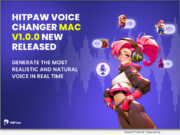 Product Launches: -- Exciting news for Mac users! HitPaw, a leading software technology company, has announced the release of the Mac version of the Voice Changer - HitPaw Voice Changer Mac V1.0.0. This Perfect voice-changing tool is designed for macOS 10.15 and above Systems.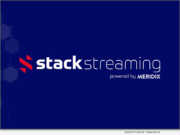 Product Launches: -- Meridix, a leading provider of cutting-edge live streaming solutions, is proud to unveil its new identity as Stack Streaming, marking a significant milestone in the company's growth. This relaunch comes after the successful acquisition earlier this year of Meridix by Stack Sports, a prominent sports technology company.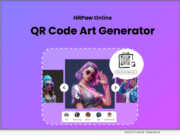 Advertising NEWS: -- HitPaw, a famous software developer focuses on photo and video solutions, is about to announce the Online QR Code Art Generator. With its help, you can experience the beauty of QR code and create the unique one of your own.
Product Launches: -- HIX.AI, one of the leading providers of cutting-edge artificial intelligence solutions for individuals and businesses, has proudly announced the official launch of its innovative product, HIX.AI ChatGPT Chrome Extension. It's the most powerful, all-in-one ChatGPT copilot for the web, empowering Chrome users to generate high-quality text and interact with an AI chatbot wherever they are.