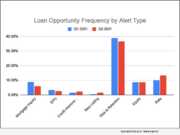 Product Launches: -- Sales Boomerang, the mortgage industry's top-rated automated borrower intelligence and retention system, today released its inaugural Mortgage Market Opportunities Report. According to the report, refinance opportunities continue to dominate the market, but a promising uptick in new listings was also evident in the Q2 data. Mortgage servicers will need to closely manage their default and foreclosure risk in the coming months, as the second quarter saw nearly two out of five customers trigger a risk-and-retention alert.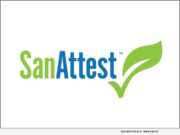 Product Launches: -- SanAttest, LLC, a fast-growing provider of training, validation and tracking technologies for cleaning and sanitizing processes, today announced it has launched its new flagship offering. Ideal for businesses of all types and sizes.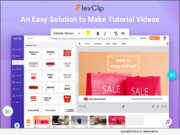 Advertising NEWS: -- Millions of people around the world access tutorial videos to learn skills ranging from baking to mechanics. PearlMountain, a multimedia software development company launched in 2006, has expanded the functionality of its popular FlexClip video creation solution to include a tutorial video maker.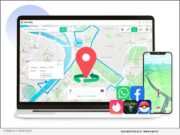 Product Launches: -- Do you want to access Geo-restricted apps and games without the location restriction? Or would you like to change the geographic location to fool your friends into thinking you are somewhere else? Well, try using MockGo from Foneazy Studio to transport your GPS location to anywhere in the world without having to jailbreak the device. It works with all location-based apps, such as Pokemon Go, Ingress, Life360, Fitness app, Facebook, etc.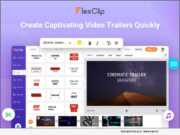 Advertising NEWS: -- PearlMountain, a multimedia software development company, has introduced a powerful trailer maker solution within its FlexClip video creation platform. With just a few clicks, anyone can craft captivating and professional trailers for any need.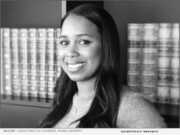 Advertising NEWS: -- Fanplayr, the leader in online behavioral personalization and artificial intelligence, announces it will continue its global expansion with a presence in the Middle East and North Africa through a partnership with Magnify Solutions - a woman-led reseller based in Dubai.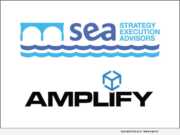 Advertising NEWS: -- Amplify-Now, a leading global provider of Strategy Execution Management (SEM) Software, and Strategy Execution Advisors (SEA), a consulting services firm specializing in directing large-scale strategic transformations, have entered a partnership to market and deliver solutions that equip clients to achieve their strategic transformation goals.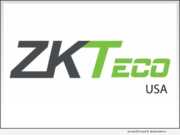 Product Launches: -- ZKTeco USA a leading provider of smart and innovative physical security solutions has launched ZKWATCH which is an integrated Biometric Access Control with Video Event Management Solution as requested by its large customer base all over the world.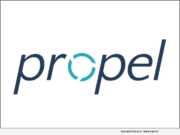 Product Launches: -- Propel, developer of the only unified quality management (QMS) and product lifecycle management (PLM) solution built on Salesforce, has introduced Product 360, a pure cloud approach to address lingering deficiencies of traditional PLM tools.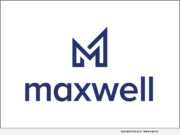 Product Launches: -- Today, leading digital mortgage platform Maxwell released MaxDiligence, a new offering that provides Due Diligence and Quality Control services for its clients. The latest feature in Maxwell's suite of tools designed for community lenders, MaxDiligence is a new scalable way to gain efficiency and generate reliable results.