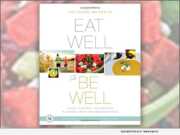 Product Launches: -- Jan Tilley, a nationally recognized dietitian specializing in chronic disease management, has just released a third book dedicated to helping those suffering with chronic inflammation. Entitled "Eat Well to Be Well: Living Your Best Life Through the Power of Anti-Inflammatory Food" (ISBN: 978-1626342668), the book summarizes the health risks so many face due to the fact the American diet has become completely unbalanced.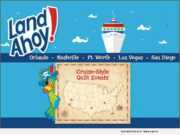 Product Launches: -- Stitchin' Heaven announces Land Ahoy Quilting Cruises, five luxury quilting getaways in cities around the United States. Land Ahoy Quilting Cruises are the most recent addition to Stitchin' Heaven Travel's line of quilting-focused vacation packages.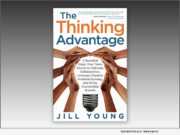 Product Launches: -- Many employees believe they aren't being paid to think. In "The Thinking Advantage," author Jill Young shares the dynamic algorithm for creating and building a strong company. When everyone at the company is really thinking, miraculous changes can happen!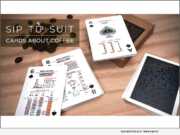 Product Launches: -- Something new and exciting is brewing at Art of Caffeination, a new design business that focuses on products that are all things coffee. Its first product launch - a quick-reference deck of coffee playing cards - is designed for coffee lovers, enthusiasts and gamesters alike to not just have fun, but learn something too.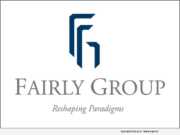 Product Launches: -- In response to the national discussion surrounding collegiate sports, Texas-based Fairly Group and sister-company OccuNet have unveiled an insurance product which covers medical expenses for collegiate student-athletes who contract COVID, bringing a relevant solution to the intense national discussion regarding collegiate sports.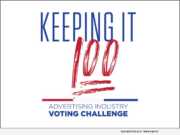 Advertising NEWS: -- With Election Day less than a month away, and early voting beginning on October 13, in a nonpartisan effort, Alpha Business Images (ABI), has rolled out the Keeping It 100 Challenge to spread the message of encouraging voter participation with the help and talent of peers in the advertising industry.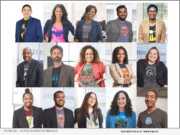 Advertising NEWS: -- Dallas-Fort Worth-based marketing agency Alpha Business Images, LLC (ABI) has been named to the Adweek 100 Fastest Growing Agencies List - and as one of the Top 5 Fastest Growing US Agencies in the Southwest.
Product Launches: -- Jill Young, founder of Dallas-based TractionFirst, uses her experience to teach business owners how to grow and thrive. "The Courage Advantage: 3 Mindsets Your Team Needs to Cultivate Fierce Discipline, Incredible Fun, and a Culture of Experimentation" (ISBN: 978-1647462819) began as a result of a question asked by a new client, "I know why this coaching will work. What do you think is happening when it doesn't work?"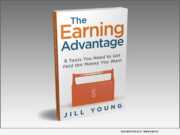 Product Launches: -- Jill Young, author, speaker, and founder of TractionFirst releases a new book providing bosses a way to help their employees earn more. Most employees lack clarity about how their performance connects to the value they create for their company. "The Earning Advantage" (ISBN: 978-1647462758) is a unique resource for employees to earn more money while promoting their company's growth.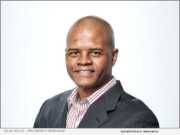 Advertising NEWS: -- Mid America Mortgage, Inc. (Mid America) announced today that Julas Hollie has joined the company as sales director for Mid America's Correspondent Lending division. In this role, Hollie is responsible for increasing loan acquisitions through strategic marketing and customer outreach.