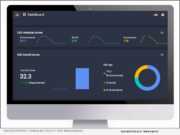 Product Launches: -- ESG Enterprise, today announced the launch of the world's first Carbon Neutrality Risk Management solution. As more companies trend towards pledging net zero emission by 2050, the carbon neutrality solution will become increasingly needed. The ESG Enterprise SaaS is designed to stay ahead of this trend by providing a solution to create a future-fit carbon neutrality management system.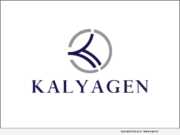 Advertising NEWS: -- Kalyagen is pleased to announce the launch of its "Stem the Tide of Time" social media campaign featuring former UCLA Bruin and Milwaukee Buck All-Star Marques Johnson to promote STEMREGEN;, a natural stem cell enhancer documented to increase the number of circulating stem cells by stimulating Endogenous Stem Cell Mobilization (ESCM).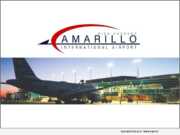 Advertising NEWS: -- Airport officials at the Rick Husband Amarillo International Airport today unveiled the Airport's new corporate image piece "Taking Flight, Experience Amarillo." The new corporate image piece is the latest in the Airport's on-going aviation and non-aviation business development initiative in conjunction with its community partnership, Taking Flight - Amarillo.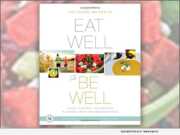 Product Launches: -- Jan Tilley, a nationally recognized dietitian specializing in chronic disease management, has just released a third book dedicated to helping those suffering with chronic inflammation. Entitled "Eat Well to Be Well: Living Your Best Life Through the Power of Anti-Inflammatory Food" (ISBN: 978-1626342668), the book summarizes the health risks so many face due to the fact the American diet has become completely unbalanced.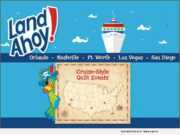 Product Launches: -- Stitchin' Heaven announces Land Ahoy Quilting Cruises, five luxury quilting getaways in cities around the United States. Land Ahoy Quilting Cruises are the most recent addition to Stitchin' Heaven Travel's line of quilting-focused vacation packages.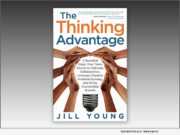 Product Launches: -- Many employees believe they aren't being paid to think. In "The Thinking Advantage," author Jill Young shares the dynamic algorithm for creating and building a strong company. When everyone at the company is really thinking, miraculous changes can happen!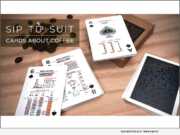 Product Launches: -- Something new and exciting is brewing at Art of Caffeination, a new design business that focuses on products that are all things coffee. Its first product launch - a quick-reference deck of coffee playing cards - is designed for coffee lovers, enthusiasts and gamesters alike to not just have fun, but learn something too.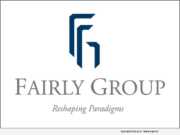 Product Launches: -- In response to the national discussion surrounding collegiate sports, Texas-based Fairly Group and sister-company OccuNet have unveiled an insurance product which covers medical expenses for collegiate student-athletes who contract COVID, bringing a relevant solution to the intense national discussion regarding collegiate sports.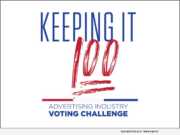 Advertising NEWS: -- With Election Day less than a month away, and early voting beginning on October 13, in a nonpartisan effort, Alpha Business Images (ABI), has rolled out the Keeping It 100 Challenge to spread the message of encouraging voter participation with the help and talent of peers in the advertising industry.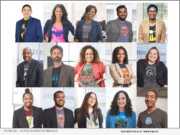 Advertising NEWS: -- Dallas-Fort Worth-based marketing agency Alpha Business Images, LLC (ABI) has been named to the Adweek 100 Fastest Growing Agencies List - and as one of the Top 5 Fastest Growing US Agencies in the Southwest.