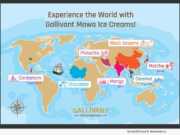 Product Launches: -- On August 9, 2019, The Food Shop announced the launch of Gallivant Mawa Ice Creams, a new line of desserts in seven globally-inspired flavors. The mawa ice creams are egg-free, gluten-free and contain no artificial flavors and ingredients.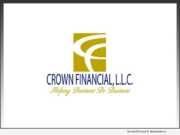 Product Launches: -- Crown Financial, a Houston-based business funding provider, has increased client insight into AP factoring with the addition of their powerful tool, the invoice factoring calculator. Companies seeking working capital can easily calculate costs associated with factoring, making the process more transparent and the decision to factor their accounts receivable much easier.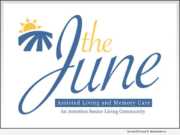 Product Launches: -- Aventine Hill Communities is proud to announce that they have taken over ownership of The Heritage at Westover Hills, a beloved Assisted Living and Memory Care community in San Antonio, Texas, and are renaming the community - The June!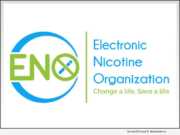 Advertising NEWS: -- The Electronic Nicotine Organization (ENO) - EnoughNic.org - is leading the social media fight against youth nicotine addiction and e-cigarette usage. It was recently granted Non-Profit status under Section 501(c)(3) by the Internal Revenue Service, making donations to it tax deductible.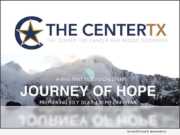 Product Launches: -- The Center for Cancer and Blood Disorders will debut its documentary series, "Journey of Hope," Saturday, July 20, 2019 at 4:30 p.m. on WFAA - TV Channel 8 to showcase the inspiring stories of North Texans and their battles against cancer.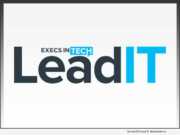 Product Launches: -- Execs in Tech announced they will begin enrollment in their LeadIT program at their Houston chapter monthly member meetup luncheon. The LeadIT program is a self-paced, mentor lead, curriculm of "on-the-job" projects that IT professionals complete to help them be better in the job that they are in, while preparing for the job that they want.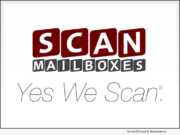 Advertising NEWS: -- Scan Mailboxes(R) announced today that they took just five years to go from startup to its millionth scan of client mail. Co-founders Ken Brown and Chris Landry started Scan Mailboxes in 2014 with a desire to provide a more efficient way for people to read their mail no matter where they are - saving time and environmental waste in the process.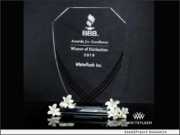 Advertising NEWS: -- Whiteflash Inc., top tier retailer of ideal diamonds and fine bridal jewelry, has once again been honored by the Better Business Bureau (BBB) for excellence in quality control, customer satisfaction, and community service with the 2019 Winner of Distinction Award.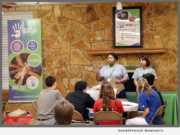 Product Launches: -- Hand Up Network, an East Texas based 501(c)(3) non-profit, today unveiled a catalog of Programs, Services, and Response Teams to bring long-term focus to people in need within our own communities.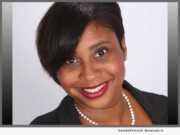 Product Launches: -- New to Dallas, the Professional Business Women's Network (PBWN), is hosting its first event - "Success Has No Boundaries" - from May 31 through June 2 at the Hilton Dallas/Plano Granite Park: 5805 Granite Pkwy, Plano, TX. Just 25 minutes from Dallas-Fort Worth International Airport, and situated near The Shops at Legacy, this contemporary hotel offers easy access to numerous dining, shopping and entertainment opportunities.