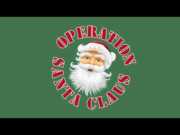 Advertising NEWS: -- Twenty-four Midwestern State University (MSU Texas) Marketing Students challenged themselves to collect OVER 800 Bikes and raised over $40,000 for the annual Operation Santa Claus to bring money and bikes to Houston Area effected by recent hurricanes, but also for the local Wichita Falls Community.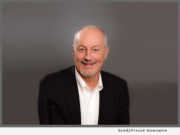 Advertising NEWS: -- EPIC Insurance Brokers and Consultants ('EPIC'), the retail property and casualty insurance brokerage and employee benefits consulting subsidiary of EPIC Holdings, announced today that insurance brokerage industry veteran Sam Elliott has joined the firm to lead EPIC's new business development efforts nationally.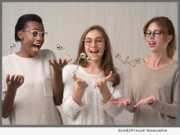 Product Launches: -- The fastest growing online eyewear retailer, EyeBuyDirect, has launched its new collection, Winter Whims. The collection includes 21 frames that embody the colors, textures and feeling of winter. The new Winter Whims collection is available online now. It features chocolate-brown and cinnamon-red frames that invoke the smell and tastes of the holiday season.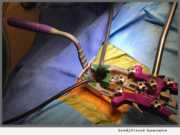 Product Launches: -- TeDan Surgical Innovations (TSI) today announced the launch of the Phantom XL3(TM) Lateral Access System for lumbar spine surgical retraction. A full product release will be held later this month at the North American Spine Society Meeting (NASS) in Orlando from October 25 to 27.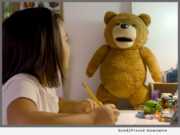 Product Launches: -- Wetwire Robotics today announced they are launching the first in a new line of smart toys geared towards digital assistants like Amazon's Alexa devices. The first model is called Lexa Bear and is a talking teddy bear that is designed to hold an Echo Dot or connect with any Bluetooth device like a mobile phone or tablet. Wetwire Robotics has designed the bear to synchronize its mouth movements in real time to the human voice. Wetwire Robotics will be launching a Kickstarter campaign October 23, 2017.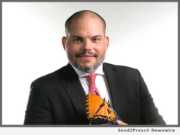 Advertising NEWS: -- Supreme Lending, a nationwide mortgage lender, has announced that it is partnering with baseball Hall of Famer, Major League Baseball All-Star and former Texas Ranger Ivan "Pudge" Rodriguez, who will serve as the company's ambassador during the American Century Championship Golf Tournament, July 11-16, 2017 at Edgewood Tahoe Golf Course in South Lake Tahoe, Nevada.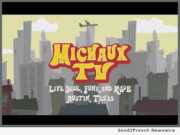 Product Launches: -- Soul singer, songwriter, recording engineer, producer and learned music enthusiast Michaux (pronounced "me-show") is in the midst of launching an intimate and engaging new live music show called "MICHAUX TV." Inspired by Hall & Oates lead singer Daryl Hall's successful TV program "Live from Daryl's House," Austin, Texas-based "MICHAUX TV" presents a platform for living room-like live performance coupled with thoughtful conversation that flows very much like breaking bread over a stone soul kitchen table.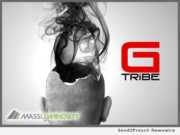 Product Launches: -- Dallas, Texas based Mass Luminosity, Inc., the parent company of the leading social media network for PC gamers, GTribe, announced today that it is launching a global Esports project for casual gamers, endorsed by Logitech G.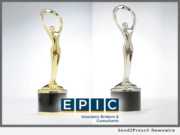 Advertising NEWS: -- EPIC Insurance Brokers and Consultants, a retail property, casualty insurance brokerage and employee benefits consultant, announced today that the firm's Marketing, Communications and Creative Services Team has received one "Gold Award of Excellence" and eight "Silver Awards of Distinction" from the 23rd Annual Communicator Awards, the leading international awards program recognizing excellence and big ideas in marketing, communications and design.