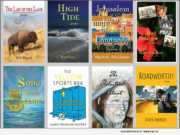 Product Launches: -- Aubade Publishing, a member of the Independent Book Publishers Association (IBPA), is steadily growing, expanding and exceeding its business expectations. It's scheduled to release eight titles in 2020 - four poetry collections, three novels and one memoir.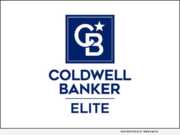 Advertising NEWS: -- Today, Coldwell Banker Elite unveiled its fresh new look as the Coldwell Banker network undergoes a visual transformation as part of "Project North Star." Coldwell Banker Elite is deploying all new office signage, yard signs, marketing materials and more as part of the full network-wide rebrand this year.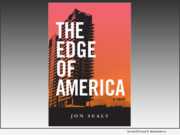 Product Launches: -- Haywire Books announces the release of its first title this fall, Jon Sealy's "The Edge of America" (ISBN: 978-1950182008). Drugs. Money. The CIA. Miami in the 1980s evokes a high-wire world of money, criminals, espionage, and plenty of glitz, all of which come to life in this arresting South Florida noir.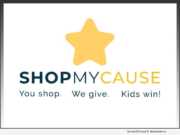 Product Launches: -- ShopMyCause, a socially conscious e-commerce start-up, has launched in Virginia this month with a unique model that connects local businesses and customers to raise money for community organizations serving kids.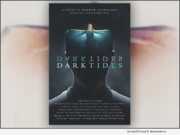 Product Launches: -- Gestalt Media is honored to announce "Dark Tides: A Charity Horror Anthology" (ISBN: 978-1733735537) featuring 31 of today's leading authors in the genre with 100% of the proceeds donated to the victims of the May 31, 2019 Virginia Beach shooting attack.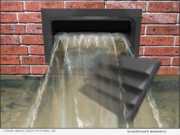 Product Launches: -- It's time to prepare for more downpours warns NOAA (Climate.gov). Heavy rain has increased across most of the United States, and is only likely to continue to do so. In fact, climate change is projected to increase the size of the flood plain by as much as 45% in the next 100 years. A new flood vent introduced by Crawl Space Door Systems, Inc. can help concerned home and business owners protect their property and save money too.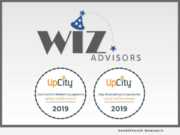 Advertising NEWS: -- WIZ Advisors LLC just announced today that it has been included in UpCity's local digital marketing agency marketplace as one of the top marketing consultants in Washington D.C. in 2019. It has also been included as a top local content marketing agency.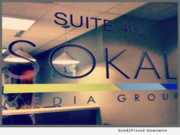 Advertising NEWS: -- Sokal Media Group, a thriving automotive advertising agency, is proud to be named the agency of record for Magic City Chevrolet Buick GMC of Covington, Va. Effective Immediately, Sokal Media Group will launch new digital advertising for the store, in addition to TV and direct mail campaigns.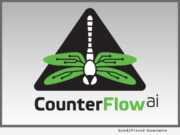 Advertising NEWS: -- Cybersecurity startup CounterFlow AI, which uses streaming machine learning technology at the network edge to help cyber defenders quickly detect and respond to network threats, has been announced as the lead sponsor for the fourth annual SuriCon 2018, a conference dedicated to Suricata and open source security technologies, projects, and initiatives.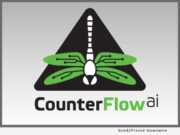 Product Launches: -- Cybersecurity startup CounterFlow AI, Inc. announced last week that it has raised $2.7 million in seed funding from Osage University Partners, the Charlottesville Angel Network, and a number of individual investors who also supported the founders' previous venture, nPulse Technologies (acquired by FireEye in 2014).