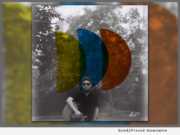 Product Launches: -- Pop rock artist Zepet recently announced the release of his new EP "Zepet" on November 1, 2017. The album features four distinctive tracks that will definitely stir up troubling emotions inside of listeners.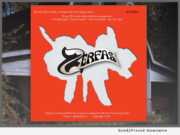 Product Launches: -- After more than four decades, Ozone Unlimited is releasing an extremely rare collectible album - "Zerfas" - on compact disc. And it's doing it to coincide with Halloween. Why? The original album cover design is orange and black to give a nod to the occasion, the same time of year the original album was first released in '73.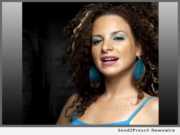 Advertising NEWS: -- Mia A. Irizarry, a successful music entrepreneur and the CEO of TrendCulprit, an online music business and support portal for independent artists, has gathered some of the industry's most brilliant minds to discuss their views, techniques and secrets to the business. Their insightful presentations will be revealed September 5 through September 25 as TrendCulprit hosts the innovative "Music as a Business Telesummit."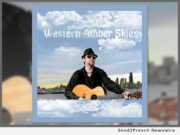 Product Launches: -- Lucas Rabel is a multi-talented instrumentalist and singer-songwriter who has spent his life traveling the states, playing music and honing his sound. Lucas has lived in Seattle, Las Vegas, San Francisco, Nashville, Chicago and Atlanta to share his infectious tunes. Recently, he released his debut album titled "Western Amber Skies."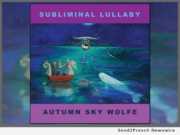 Product Launches: -- Parents everywhere may soon be celebrating the fact that putting children to bed just got easier with the worldwide release of "Subliminal Lullaby" from singers Autumn Sky Wolfe and Debra Byrd. Available on iTunes and CD Baby, a portion of the profits from song sales are going to the Autism Speaks nationwide nonprofit organization.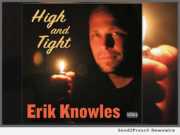 Product Launches: -- Uproar Entertainment is excited to announce the release of "HIGH AND TIGHT" by ERIK KNOWLES. Recorded live at The Comedy Underground in Seattle, Wash., "HIGH AND TIGHT" provides a hilarious glimpse into the life of Erik Knowles. From his experiences in the U.S. Marine Corps to his current role as a father and husband, Erik Knowles finds the inspiration for his humor in his everyday life.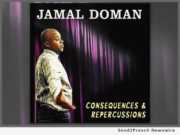 Product Launches: -- Uproar Entertainment is excited to announce the release of "Consequences & Repercussions" by Jamal Doman, recorded live at The Comedy Underground in Seattle, Wash. Uproar Entertainment is committed to recording and promoting today's most talented comedians.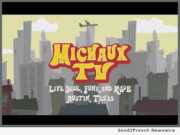 Product Launches: -- Soul singer, songwriter, recording engineer, producer and learned music enthusiast Michaux (pronounced "me-show") is in the midst of launching an intimate and engaging new live music show called "MICHAUX TV." Inspired by Hall & Oates lead singer Daryl Hall's successful TV program "Live from Daryl's House," Austin, Texas-based "MICHAUX TV" presents a platform for living room-like live performance coupled with thoughtful conversation that flows very much like breaking bread over a stone soul kitchen table.