Tags
Printing and Packaging
Tag: Printing and Packaging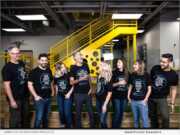 Advertising NEWS: -- A new Arizona company, JabberYak, is on a mission to engage people with common interests using their ice breakers products, including customized T-Shirts, event badges, name tags, and office name plates designed to ignite meaningful, face-to-face communication without relying on personal devices.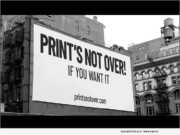 Advertising NEWS: -- Is print cool or old school? According to the Productivity Network LLC, a Chicago-based print production company, it's a little of both and that's a good thing. In business for one year, the team at the Productivity Network is positive that print's not just sexy, it's downright hot.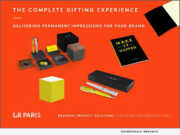 Advertising NEWS: -- LR Paris, the leading Fully Integrated Agency offering Branded Product Solutions since 1959, announced the appointment of three Business Development Directors: Jeff Davis in Charlotte, Craig Foy in Atlanta, and Michael Phares in Chicago.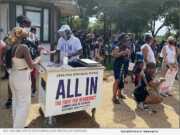 Advertising NEWS: -- Axis Graphic Installations found its world-class sign installation services on full display during the recent March on Washington, held August 28, 2020 - the 57th anniversary of the historic gathering where Dr. Martin Luther King Jr. delivered his famous "I Have a Dream" speech. Ice cream carts featuring Axis-installed signage were used to distribute water, supporting peaceful protesters.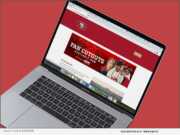 Product Launches: -- AAA Flag & Banner, the company that made headlines with its quick and innovative solution for filling empty Major League Baseball stadiums with cardboard cutout fans, has elevated its service to the next level with the rollout of custom online ordering portals for teams across the country.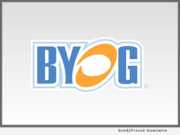 Advertising NEWS: -- Build Your Own Garment (BYOG) releases a checklist of what to look for in high quality logo embroidery from an embroidery design studio. When using embroidery to represent an organization, the logo must be striking and memorable for all the right reasons.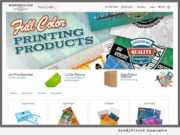 Product Launches: -- In today's business environment with increasing competition from internet companies Greenwood Village based Catch Fire Marketing has announced the launch of its Bcardsnow.com internet-based printing platform.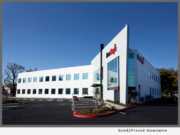 Product Launches: -- DocMagic, Inc., the premier provider of fully-compliant loan document preparation, regulatory compliance and comprehensive eMortgage services, announced that it has opened a 12,000 square foot print fulfillment center minutes from its Torrance, California headquarters. DocMagic added the high tech "supercenter" to support lenders' growing need for secure, compliant paper documents as the mortgage industry transitions to a 100 percent digital mortgage process.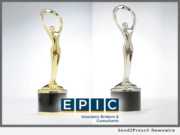 Advertising NEWS: -- EPIC Insurance Brokers and Consultants, a retail property, casualty insurance brokerage and employee benefits consultant, announced today that the firm's Marketing, Communications and Creative Services Team has received one "Gold Award of Excellence" and eight "Silver Awards of Distinction" from the 23rd Annual Communicator Awards, the leading international awards program recognizing excellence and big ideas in marketing, communications and design.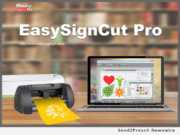 Product Launches: -- As the world's leading sign-making solution provider, EasyCut Studio recently announced its newly-developed professional version of vinyl cutting software - EasySignCut Pro, The software includes a host of advanced features plus accurate contour cutting capability.