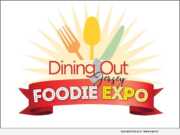 Product Launches: -- Dining Out Media LLC will be hosting the 1st Annual Dining Out Jersey Foodie Expo on Thursday July 15, 2021 from 6 p.m. - 10 p.m. at The Terrace at Biagio's in Paramus, N.J. The event will feature North Jersey's best restaurants, gourmet food shops, BBQ, craft beer, wine, and spirits, as well as celebrity guests, music, and other food-related vendors.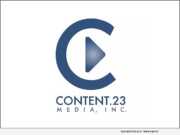 Advertising NEWS: -- Executive Producers Eric Conte and Dan Weinreich of Content.23 Media, Inc. return to produce the global media industry event, the IAB 2021 NewFronts. In producing this year's NewFronts, Content.23 Media will leverage its best-in-class live production skills and industry-leading live video production technology.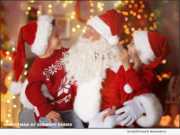 Product Launches: -- The 250-acre Schnepf Farms, one of the Phoenix area's favorite destinations, is turning into a winter wonderland this holiday season. Together with World of Illumination, the leader in Christmas entertainment with the world's largest animated holiday light show, the Farm is unveiling Christmas at Schnepf Farms-a new kind of holiday magic for the entire family.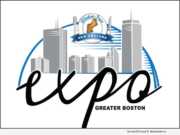 Product Launches: -- Gluten-Free New England, LLC presents their first Greater Boston expo on Sunday, October 27, 2019, 9 a.m.-3 p.m. at the Boston Marriott Burlington in Burlington, Mass. The event includes 75 gluten-free vendors as well as food trucks, cooking demos and educational seminars.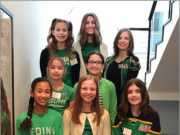 Product Launches: -- Fresh off a competitive community contest win, a team of young Edina women are investing their prize earnings in an event designed for teen girl athletes. The Her Next Play Edina Girls' Sports Summit will take place September 30, 2019 at Life Time Sport in Eden Prairie, Minn.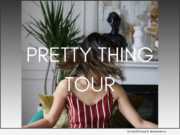 Product Launches: -- Pretty Thing founders, Sarah Hawkins, and Myah Hollis, have announced that their innovative "anti-conference" event series, entitled Pretty Thing Tour, will be launching in NYC on September 21 at Betaworks Studios in Chelsea, and will continue onto Los Angeles at The Riveter in Marina Del Rey in November.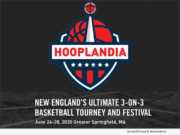 Product Launches: -- Greater Springfield, Massachusetts is the birthplace of basketball. And now, the birthplace of an extraordinary new event to celebrate one of the great games on Planet Earth. Introducing HOOPLANDIA, the largest 3-on-3 basketball competition and celebration on the East Coast - planned for June 26-28, 2020 and hosted by Eastern States Exposition and the Naismith Memorial Basketball Hall of Fame.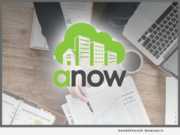 Product Launches: -- Anow, developer of appraisal firm management software that simplifies the way real estate appraisers manage their businesses, will hold its inaugural user conference September 30 on day one of Valuation Expo, the nation's largest appraiser conference. Held at the historic Flamingo Las Vegas Hotel & Casino, Anow's inaugural user conference will offer attendees three hours of programming, demonstrations of ground-breaking appraisal office management technology, expert thought leadership and peer networking opportunities.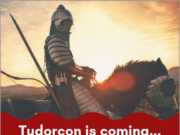 Product Launches: -- Tudor history lovers from around the country will congregate in Manheim, Pennsylvania for three days of feasting, lectures from leading historians, music, and entertainment in the world's first Tudorcon from October 18-20, 2019. Conceived by Heather Teysko, creator of the Renaissance English History Podcast, the event aims to build community in the Tudor world while providing education, fun, and new friendships.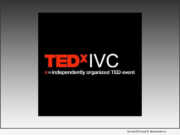 Product Launches: -- TEDxIVC recently announced their speaker applications for those interested in giving a TEDx Talk at the event, which will take place in the Performing Arts Center at Irvine Valley College on March 6, 2020. The theme of the event is "Modifying Human Perception" which is intended to introduce the audience to, as stated on TED's page, a "hidden array of thoughts and ideas that will effectively challenge our perspectives on life."