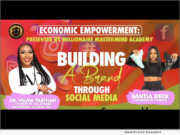 Advertising NEWS: -- Helping minority women entrepreneurs take their businesses to the next level, powerhouses Dr. Velma Trayham, founder of the Millionaire Mastermind Academy, a leading nonprofit organization that has mentored more than 8,000 women, and Santia Deck, the founder of TRONUS, are coming together for a particular online event on using social media for good. The free event, Building a Brand through Social Media, takes place online Nov. 21, Thinkzilla Consulting Group announced today.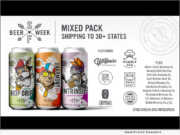 Product Launches: -- The Bay Area Brewers Guild and Half Time Beverage have partnered to launch a series of unique guild-curated mixed packs to celebrate California craft beer and the robust Bay Area craft beer scene. This partnership with a national direct-to-consumer retailer means the Guild will be able to showcase its membership of independent and world-class craft breweries to beer lovers within and outside of the Bay Area.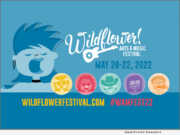 Product Launches: -- Presented by the City of Richardson, The Wildflower! Arts & Music Festival will return as a live festival May 20-22, with tickets on sale today. Festival attendees will enjoy a variety of musical performances from both local legends and internationally renowned artists, a battle of the bands, a songwriters contest, a silent auction, culinary offerings from food vendors from throughout Dallas-Fort Worth, kids activities and more.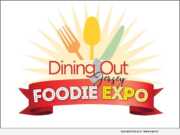 Product Launches: -- Dining Out Media LLC will be hosting the 1st Annual Dining Out Jersey Foodie Expo on Thursday July 15, 2021 from 6 p.m. - 10 p.m. at The Terrace at Biagio's in Paramus, N.J. The event will feature North Jersey's best restaurants, gourmet food shops, BBQ, craft beer, wine, and spirits, as well as celebrity guests, music, and other food-related vendors.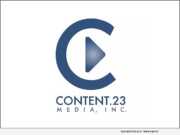 Advertising NEWS: -- Executive Producers Eric Conte and Dan Weinreich of Content.23 Media, Inc. return to produce the global media industry event, the IAB 2021 NewFronts. In producing this year's NewFronts, Content.23 Media will leverage its best-in-class live production skills and industry-leading live video production technology.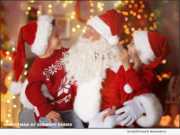 Product Launches: -- The 250-acre Schnepf Farms, one of the Phoenix area's favorite destinations, is turning into a winter wonderland this holiday season. Together with World of Illumination, the leader in Christmas entertainment with the world's largest animated holiday light show, the Farm is unveiling Christmas at Schnepf Farms-a new kind of holiday magic for the entire family.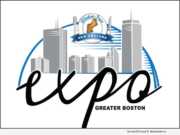 Product Launches: -- Gluten-Free New England, LLC presents their first Greater Boston expo on Sunday, October 27, 2019, 9 a.m.-3 p.m. at the Boston Marriott Burlington in Burlington, Mass. The event includes 75 gluten-free vendors as well as food trucks, cooking demos and educational seminars.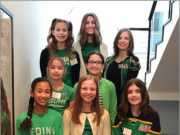 Product Launches: -- Fresh off a competitive community contest win, a team of young Edina women are investing their prize earnings in an event designed for teen girl athletes. The Her Next Play Edina Girls' Sports Summit will take place September 30, 2019 at Life Time Sport in Eden Prairie, Minn.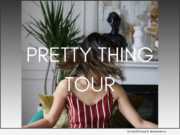 Product Launches: -- Pretty Thing founders, Sarah Hawkins, and Myah Hollis, have announced that their innovative "anti-conference" event series, entitled Pretty Thing Tour, will be launching in NYC on September 21 at Betaworks Studios in Chelsea, and will continue onto Los Angeles at The Riveter in Marina Del Rey in November.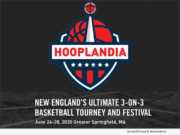 Product Launches: -- Greater Springfield, Massachusetts is the birthplace of basketball. And now, the birthplace of an extraordinary new event to celebrate one of the great games on Planet Earth. Introducing HOOPLANDIA, the largest 3-on-3 basketball competition and celebration on the East Coast - planned for June 26-28, 2020 and hosted by Eastern States Exposition and the Naismith Memorial Basketball Hall of Fame.