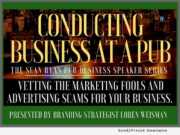 Advertising NEWS: -- Conducting Business at a Pub, the Sean Ryan Pub Business Speaker Series presents: "Vetting the marketing fools and advertising scams for your business" talk with Business Branding Strategist Loren Weisman on Tuesday, December 12, 2017 from 7:30 p.m. to 8:30 p.m. at The Sean Ryan Pub in Vero Beach, Florida.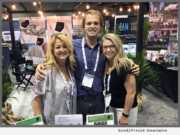 Advertising NEWS: -- Redevelopment Management Associates, based in Pompano Beach, will be sending several team members to speak at the Florida Redevelopment Association (FRA) Annual Conference, which will take place in Daytona Beach from October 18-20, 2017. This prestigious gathering of the top redevelopment experts in the state features a series of informative seminars.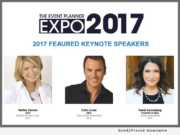 Advertising NEWS: -- It's setting up to be their best event yet. The Event Planner Expo, hosted by EMRG Media, has already developed a reputation for being a premier events and hospitality tradeshow, but this year, they're taking it to another level. On October 4, 2017, keynote speaker, Martha Stewart, will talk about her road to success. The Expo is scheduled to take place at the Metropolitan Pavilion, 125 West 18th Street from 2 to 8 p.m.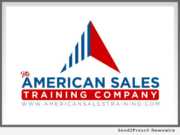 Product Launches: -- The American Sales Training Company (AST), a sales training consultancy specializing in sales training courses and programs for businesses, launches its sales training programs in the United States, United Kingdom, and the Netherlands. The company will focus its bespoke sales training courses on businesses and business professionals that have an increased need for more formal sales and soft-skills training.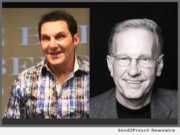 Advertising NEWS: -- Connecting Our Modern Community Speaker Series presents: "Increasing Your Business Connections and Conversions" with Bob Harrison, Dr. Gerard Khourie and Loren Weisman on Saturday, July 29, from 9 a.m. to 12 p.m. at Christ Family Church (Tradition Town Hall) at Tradition in Port St. Lucie, Florida.