Authors
Posts by Carly Zed Zander
Carly Zed Zander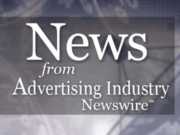 OKLAHOMA CITY, Okla. -- Shopping online has become an everyday occurrence and merchants and consumers, alike, benefit from competing cyber-shopping sites that strive to provide the best and most reasonable products available. PriceUniverse.com is one such online shopping network that has developed a new niche where consumers choose their price, while merchants realize increased sales.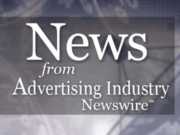 BOONTON, N.J. -- According to a new market research study from The Insight Research Corporation, the worldwide market for location-based telecommunication services is expected to reach nearly $1.5 billion in 2007 as an ever increasing number of cellular and other wireless carriers provide customized services based upon a location-awareness of their end-users.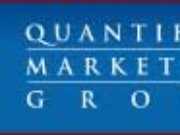 ORLANDO, Fla. -- One of the leading hospitality strategists and consumer behavior experts has accepted a position at the nation's largest full-service restaurant consulting firm. After 18 years with Y partnership, previously YPB&R, Dennis Marzella has resigned his partnership post as executive vice president of strategic planning, branding and research to spearhead similar functions at Quantified Marketing Group.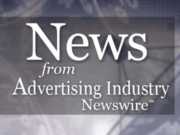 CHICAGO, Ill. -- Alterian (LSE: ALN), the leading global enterprise marketing platform provider, announced today that Alliance & Leicester, one of the UK's major financial services groups, has implemented Alterian's operational marketing software, Organizer, to help streamline its campaign management processes. The new web-based system supports existing workflows and gives Alliance & Leicester a framework to help make marketing processes even more efficient.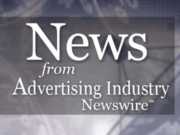 BUFFALO, N.Y. -- What the internet has done for travel, it's about to do for real estate, says enTrust Home Marketing. Travelers used to go to travel agents when they wanted a vacation. Now they go online, where the same work can be done more efficiently on one's own; educated consumers know how to negotiate the best deal and the same can be said for home sellers. More homeowners are choosing to skip the middle-man and sell their homes on their own. They're keeping the commission and saving themselves thousands of dollars in the process.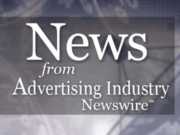 SAN CLEMENTE, Calif. -- American Information Strategies(R), creator of the American Surveyed Investor(TM) lead profile, has announced the release of a new type of lead, consisting of accredited investors that have a net worth range from $2,000,000 to $5,000,000. Each lead includes a demographic and psychographic profile and can be filtered through a set of preferences (i.e. age, income, liquidity, etc.).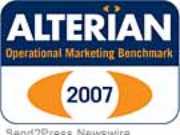 CHICAGO, Ill. -- Alterian, the leading global enterprise marketing platform provider, announced today a new self-evaluation tool to help marketers improve the processes used to manage all parts of their marketing operation. Available at www.alterian.com/benchmark, the Alterian Operational Marketing Benchmark provides marketers with a tailor-made report and recommendations on their marketing management processes.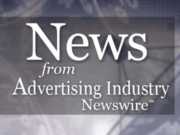 ORADELL, N.J. -- The winners in the 2007 Telly Awards competition have been announced and MRC Medical Communications has been honored with five awards. The annual competition, now in its 28th year, recognizes the best work of the most respected advertising agencies, production companies, television stations, and corporate video departments in the world. This year's competition received more than 13,000 entries from all 50 states, 30 countries and 5 continents.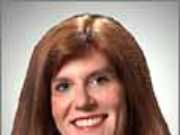 NEW YORK, N.Y. -- Specialty food executives and marketing leaders who want to grow their brands faster and learn how to successfully compete more efficiently will attend "How to Efficiently Build Your Brand: 5 Ways to Grow BIG, While Spending Small" hosted by the National Association for the Specialty Food Trade's (NASFT) International Fancy Food Show, in New York City on July 6, 2007.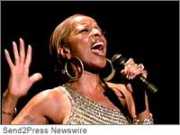 NEW YORK, N.Y. -- JSM Music owner and executive producer Joel Simon and his studio will have their own cause to celebrate at this week's BET Awards. Tuesday night's awards will include the world premiere of a new TV commercial featuring Mary J Blige - part of a campaign for Chevy Tahoe - for which Simon and JSM Music played a key role.