Books and eMedia - Print and electronic publishing related to the ad business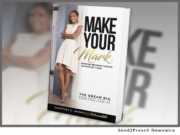 BRANDING NEWS: The Oracle Group International recently announced the publication of "MAKE YOUR MARK: Personal Branding Through 'On-Purpose' Living" (paperback; $20; ISBN: 978-0692833919) by award-winning, brand strategist, entrepreneur and author Courtney R. Rhodes.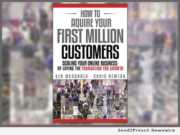 MARKETING NEWS: Digital marketing veterans Ken McDonald and Chris Newton have written and published "How to Acquire Your First Million Customers," a book about growing online businesses through a variety of customer acquisition and online marketing techniques.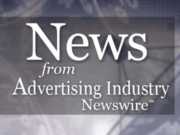 NEW YORK, N.Y. -- FlatSigned Press, Inc. has sued Don Imus, Infinity Broadcasting, and CBS as a result of off-script and off-color remarks Imus made while reading ad copy to promote the book on his show. The "Imus in the Morning" show was selected to be the highlight in FlatSigned Press, Inc.'s marketing of the book, due to Imus's noted ability to publicize books. Imus' remarks left an indelible negative mark on the publishing company's name.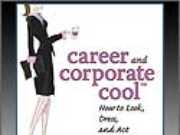 NEW YORK, N.Y. -- NOKIA the global leader in mobile technology is partnering with style and marketing maven Rachel C. Weingarten on the launch of her new book "CAREER AND CORPORATE COOL(TM): HOW TO LOOK, DRESS AND ACT THE PART - AT EVERY STAGE OF YOUR CAREER" (Wiley; ISBN 978-0-470-12034-7; $21.95; August 2007). To celebrate the launch, Nokia will sponsor a private book party at the Nokia Flagship Store in New York.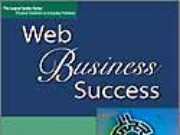 SANDPOINT, Idaho -- A new book from Logical Expressions, Inc. aims to demystify the often-confusing world of ecommerce. In "Web Business Success: The Entrepreneur's Guide to Web Sites That Work" (ISBN: 978-0-9749245-0-2; LCCN-2006909228) authors James Byrd and Susan Daffron share practical tips and strategies to help business owners make good choices when they put a Web site online.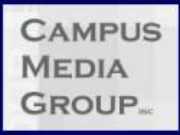 BLOOMINGTON, Minn.-- Looking to provide unique ways for youth marketers to reach college students, Campus Media Group has expanded its offerings to include advertising in downloadable textbooks. CMG, which develops and executes media and marketing strategies on college campuses, has partnered with St. Paul, MN-based Freeload Press Inc., which publishes e-textbooks.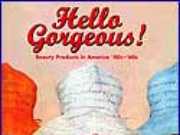 NEW YORK, NY -- Noted beauty expert, marketing guru, and author Rachel Weingarten's new book: "Hello Gorgeous! Beauty Products in America, '40s-'60s" (ISBN: 1933112182, Collectors Press, 5/06) is a chic social commentary on beauty advertising, and combines her marketing and beauty industry background. The book explores the beauty culture past and present, women's evolving spending power in America while highlighting the exhortations and beauty products geared to women in the mid last century and into our own times.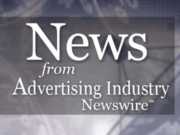 ROCKFORD, IL -- PR veteran Robert Smith started in the world of publicity almost 8 years ago. After owning a child support company he started his own agency Robert Smith & Associates PR in 1998. His clients have been featured on Oprah, CNN, USA Today, People Magazine, National Enquirer, and others. Smith today announced his much anticipated book 'Million Dollar Press Releases: Guide to Boosting Profits Using Free Publicity.'