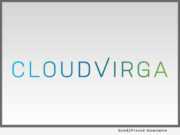 Product Launches: -- Cloudvirga(TM), a leading provider of digital mortgage software, today announced its Cloudvirga Mobile POS, a mobile-first mortgage point-of-sale solution tuned to serve the needs of loan originators and homebuyers in a purchase mortgage market.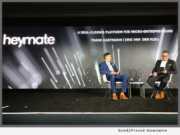 Product Launches: -- Heymate, a deal-closing platform which will allow micro-entrepreneurs to easily create, close and administer secure professional contracts within 20 seconds, launched their testable product on Sept. 5, 2018, available via invitation on Android and iOS smartphones. The heymate app is the first product of the heymate platform, which is operated by Blockchain Applications AG.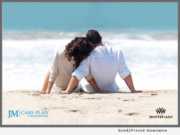 Product Launches: -- Whiteflash Inc., specialists in ideal diamonds and fine jewelry, announced today an innovation in jewelry protection having just completed implementation of a ground-breaking program provided by JM Care Plan, Inc., a member of the Jewelers Mutual Group. The plan is the first to be rolled out by an e-commerce company and provides comprehensive jewelry care for three years from the date of purchase.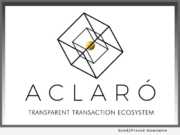 Product Launches: -- Aclaro, the leading provider of blockchain based open data platforms and solutions, has announced that it has launched a new Fintech Artificial Intelligence (AI) solution focused on the lending industry. The new solution is Aclaro TrueView(TM). Aclaro aims to equip lenders with the innovative tools needed for competitive advantage with its tech savvy, blockchain based predictive analytics platform that can be utilized without incurring heavy costs.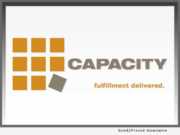 Advertising NEWS: -- Capacity LLC, a trusted leader in order fulfillment, ecommerce, and electronic data interchange (EDI), has unveiled its newly redesigned website. Inspired by Capacity's cosmopolitan client base, the site has been updated and visually refreshed to provide easier access and navigation.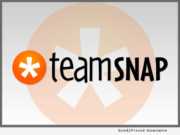 Product Launches: -- TeamSnap, the household name in sports-tech management, announced today the expansion of their integrated payment platform with the launch of a new Invoicing feature - designed to make collections easier for sports administrators, coaches, parents and players. To power the new platform, TeamSnap has expanded its successful partnership with WePay.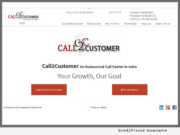 Advertising NEWS: -- One of India's most promising outsource call centers, Call2Customers (C2C), launches new website to expand its customer base and engagement. 'Changes are the law of nature and results in improvement and betterment of any entity. So we are happy to welcome you to the new look of the website showing Call2Customers' prospective and perspective to work as a call center partner with global companies,' says Raj Kanojia of C2C.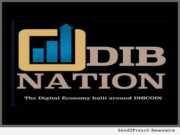 Product Launches: -- DIB Funding, Inc. started DIB Nation to build a digital economy centered around DIBCOIN. The new custom website at DIBNation.com will be the hub of the DIB economy. The backbone of DIB Nation is our DIB Affiliate program.